Anunt valabil pana la data de 2017-05-06
Companie: McCann
Tip job: Account

Acest anunt nu mai este valabil!
Vezi toate pozitiile deschise din joburi aici
Are you ready to go global?
McCann creative powerhouse is hiring a Hub Regional Account Manager.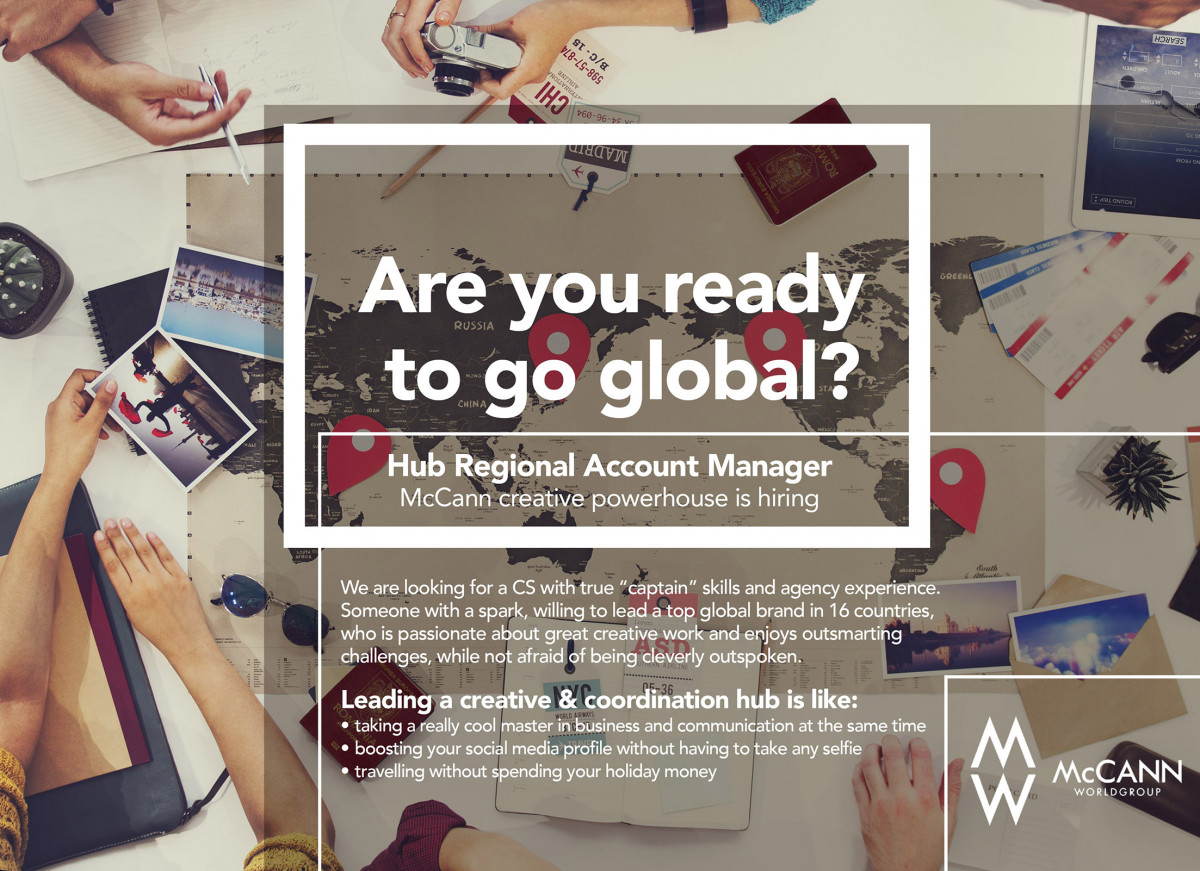 We are looking for a CS with true "captain" skills and agency experience. Someone with a spark, willing to lead a top global brand in 16 countries, who is passionate about great creative work and enjoys outsmarting challenges, while not afraid of being cleverly outspoken.
Leading a creative & coordonation hub is like: