Anunt valabil pana la data de 2017-07-31
Companie: Leo Burnett
Tip job: Art, Copywriter, Internship
We're looking for interns with endless drive.
Solve the brief at leoburnett.ro/internship-creative and be part of our creative team.
The internship will last for 3 months and if all goes well, we'd like to keep you in our team.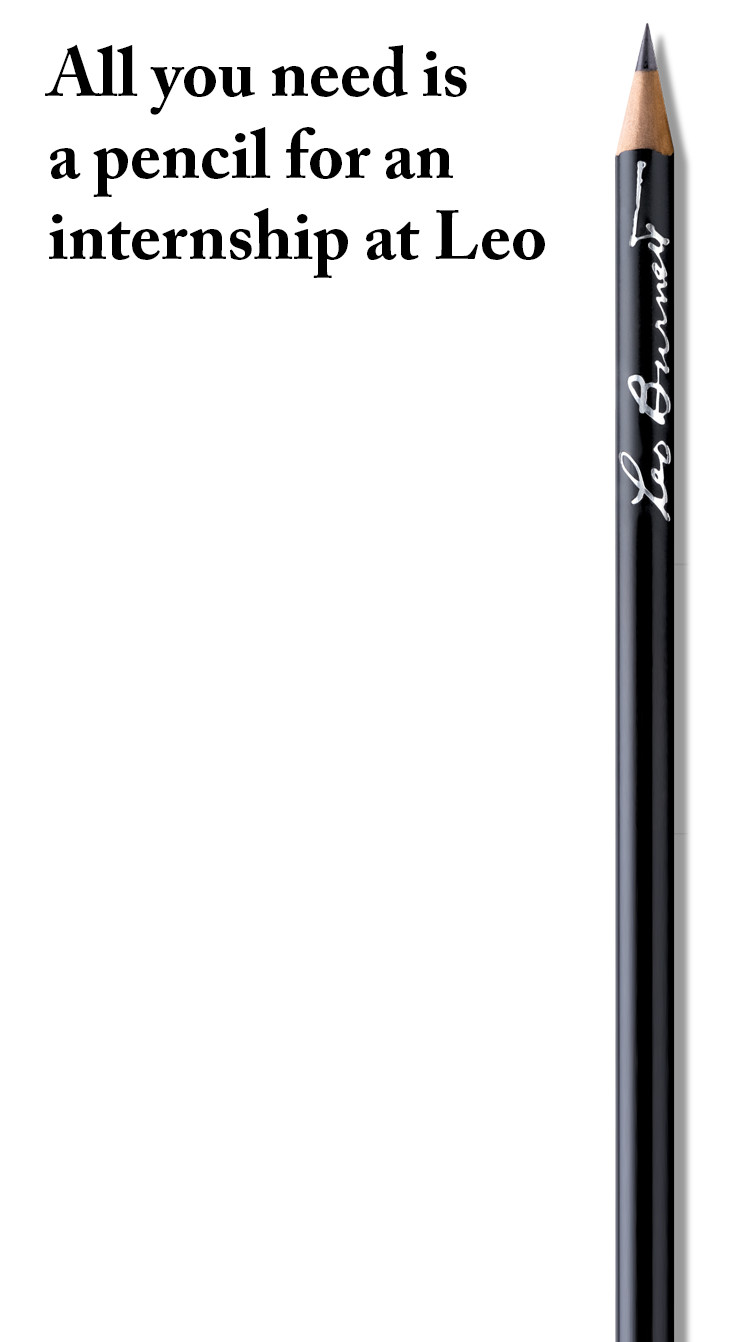 Aplica la acest job