Vara este cea mai iubita perioada a anului, in special datorita vacantelor petrecute cu prietenii si familia. Pentru cei care nu au ajuns anul acesta in SUA, dar care si-au dorit sa traiasca alaturi de cei dragi o vacanta americana, Pizza Hut si Golin au pregatit o vara de momente autentice cu American Dining Experience si Star of Flavors.
"Pizza Hut este un brand puternic in Romania, recunoscut in special pentru varietatea blaturilor si a retetelor de pizza. Star of Flavors a reconfirmat aceasta reputatie, cu o noua inovatie la nivel de blat, in timp ce American Dining Experience este un proiect prin care ne consolidam identitatea americana si propunem fanilor nostri retete noi si autentice. Si de aceasta data, cu ajutorul Golin am gasit abordarile potrivite pentru a transmite mesajele noastre fanilor Pizza Hut", spune Monica Eftimie (Chief Marketing Officer, Pizza Hut si Pizza Hut Delivery).
"Conceptul activitatilor de PR Pizza Hut din aceasta vara a venit din ADN-ul american al brandului, din ideea ca multi dintre noi adoptam obiceiuri, trenduri americane, inclusiv din punct de vedere culinar. La Pizza Hut, toate aceste trenduri devin foarte accesibile, iar prin campania de PR ne-am dorit ca Pizza Hut sa devina top of mind pentru consumatori atunci cand vor sa ia o masa in stil american in oras. Pentru cele doua campanii am abordat intr-un mod interactiv presa si bloggerii, oferindu-le experiente directe cu produsele Pizza Hut", adauga Irina Roncea (Director, Golin Romania).
American Dining Experience reprezinta un proiect pilot, in cadrul caruia clientii Pizza Hut au posibilitatea de a se bucura de cele mai populare si mai apreciate preparate nord-americane, cum sunt burgerii, coastele sau aperitivele specifice, in restaurantul de la Universitate.
Proiectul a fost comunicat de catre Golin printr-un eveniment de lansare conceput ca o calatorie culinara in America. Jurnalistii si bloggerii invitati au avut acces la eveniment in baza unei vize speciale – American Experience Visa – si s-au putut fotografia in fata restaurantului cu o motocicleta Harley Davidson. Dupa ce au aflat prin ce este special noul meniu, invitatii au avut posibilitatea sa incerce preparatele si sa ofere feedback pe loc, intr-un dialog deschis cu reprezentantii Pizza Hut.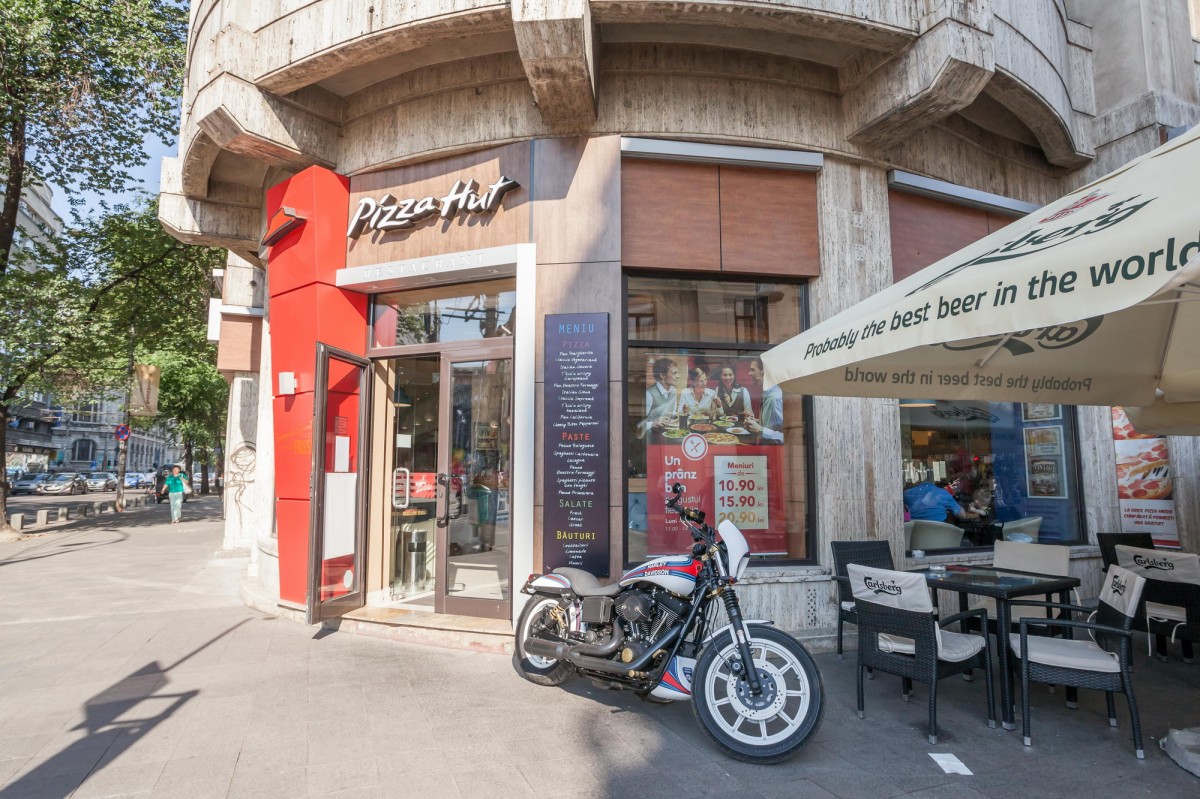 Campania Star of Flavors, desfasurata in perioada mai-iunie 2015, a avut ca obiectiv comunicarea noului blat Pizza Hut si Pizza Hut Delivery in forma de stea, cu opt triunghiuri umplute cu un amestec delicios de crema de branza si ierburi aromate.
Pentru a transmite ideea ca Star of Flavors inseamna gusturi si momente speciale pe care le poti impartasi cu prietenii, Pizza Hut si Golin au reinventat un joc distractiv, Invarte sticla, transformandu-l in Invarte steaua. Jurnalisti, bloggeri si vedete au primit un joc in forma de stea, cu opt provocari in opt colturi, degustand, in acelasi timp, retetele Pizza Hut pe blatul original. De asemenea, vedetele au primit cate un suport de farfurie personalizat, in forma de stea Walk of Fame.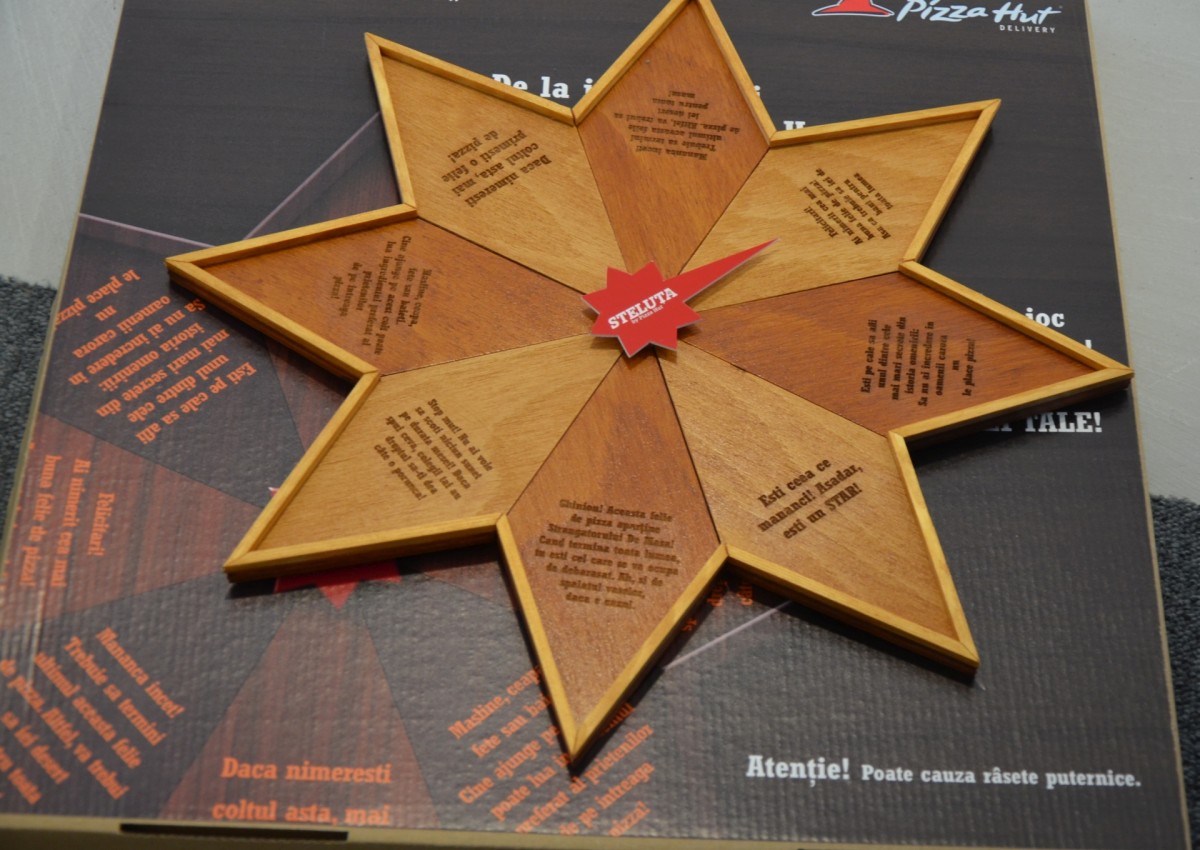 Echipa Pizza Hut implicata in cele doua campanii a fost formata din Monica Eftimie (Chief Marketing Officer), Cristina Porumbel (Brand Manager), Ana Cucuta (Brand Manager), Claudia Porojan (PR Manager).
Echipa Golin a fost alcatuita din: Irina Roncea (Director), Alina Stefan (Manager), Raluca Stoica (Media Associate), Raluca Duta (Chief of the Bridge™), Andra Iazageanu (Digital Specialist) si Simina Zidaru (Creative Associate).