In luna iulie a anului 2014, echipa The Mansion Advertising a dezvoltat pentru Organizatia ECOTIC conceptul creativ pentru un instrument de constientizare in ceea ce priveste reciclarea electronicelor uzate (DEEE) – Caravana Ecotic.
Caravana Ecotic, un proiect cu o larga acoperire nationala ce a avut drept scop educarea si implicarea oamenilor in colectarea electronicelor uzate (DEEE), s-a derulat pe parcursul a 2 ani si s-a incheiat la inceputul lunii iunie 2016. Proiectul a fost implementat de Organizatia ECOTIC cu sprijinul Comisiei Europene prin programul LIFE+.
"Caravana Ecotic este un proiect amplu si pune accent pe una din valorile care ar trebui sa fie fundamentala pentru fiecare dintre noi: grija fata de mediul inconjurator. Caravana Ecotic contribuie astfel la dezoltarea unui sistem de reciclare a electronicelor uzate pentru ca tara noastra sa atinga normele ecologiei internationale", spune Victor Pantea (Managing Partner The Mansion Advertising).
Conceptul creativ s-a axat pe empatia copiilor, acestia avand tendinta sa fie mai responsabili atunci cand cineva/ ceva depinde de ei, simtind presiunea exterioara. Astfel a aparut Ecoterrianul, mascota Caravanei Ecotic.
Povestea spune ca pe Pamant exista o specie de eroi invizibili, iar morala acesteia este ca actiunile oamenilor afecteaza totul in jur, la un nivel mai profund decat pare. Eroterestrii sunt eroii invizibili, prezenti printre noi, pe Pamant. La fiecare fapta verde pe care noi o facem, se naste un Ecoterrian.
El transforma fiecare electrocasnic reciclat intr-un element pur al naturii: telefoanele mobile devin frunze verzi, televizoarele – copaci, masinile de spalat devin parauri cristaline etc. Apoi, isi dedica restul vietii pentru a veghea asupra elementului din natura pe care l-a creat.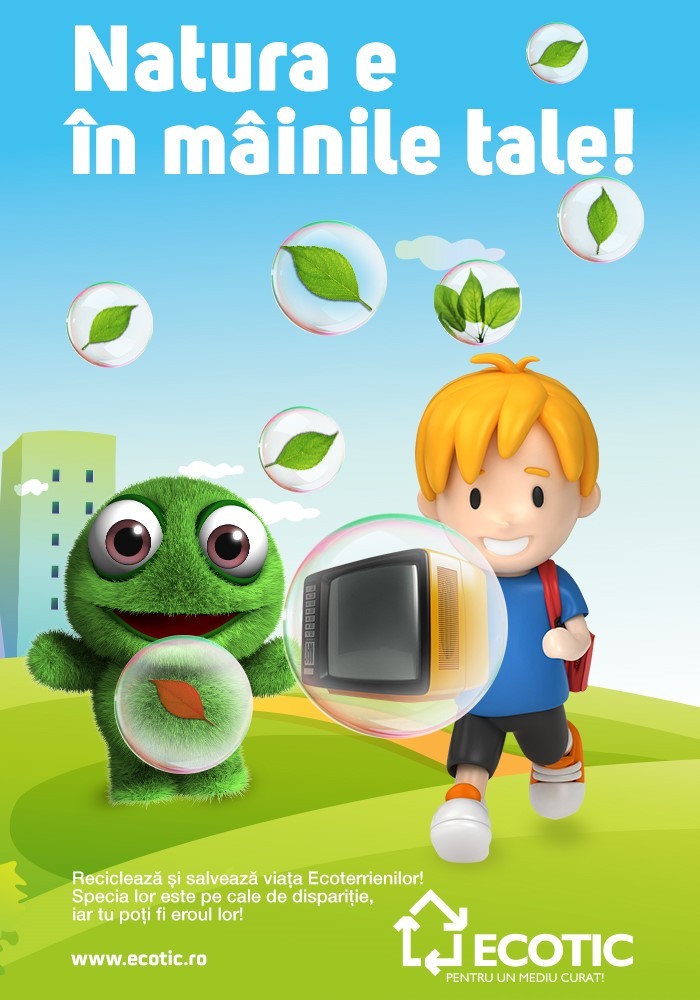 Caravana Ecotic - simulare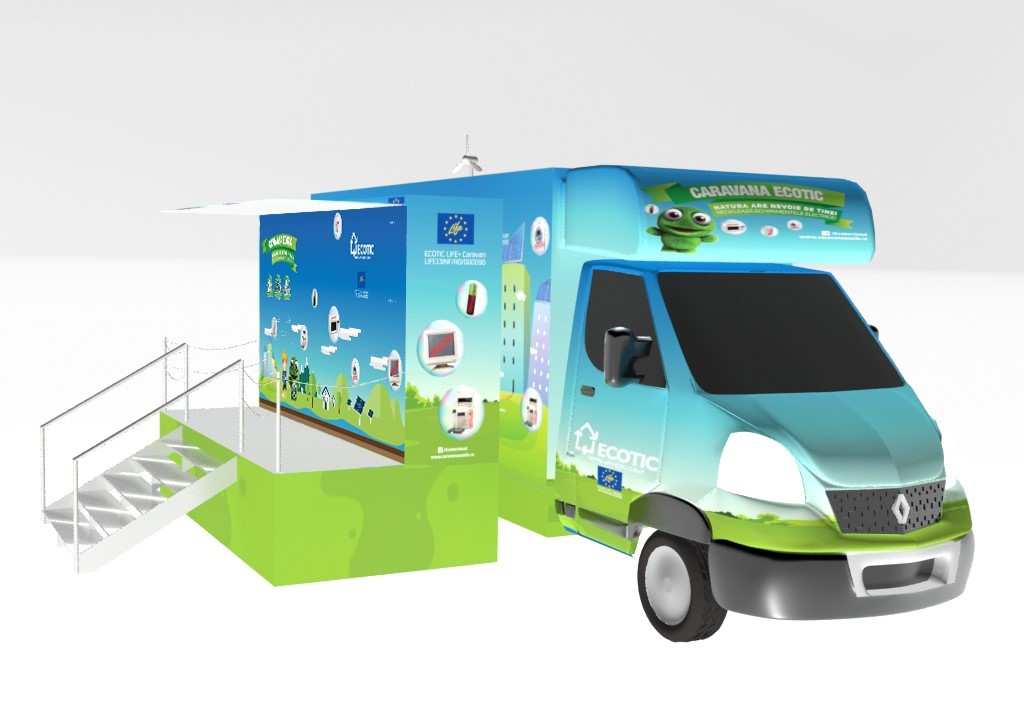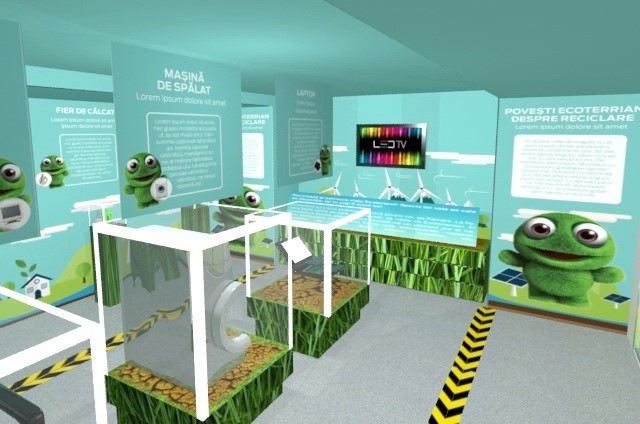 In cadrul proiectului Caravana Ecotic, agentia The Mansion Advertising a dezvoltat EcoRadar, o aplicatie prietenoasa care ajuta utilizatorii sa gaseasca cel mai apropiat punct de colectare a electronicelor uzate.
Aplicatia EcoRadar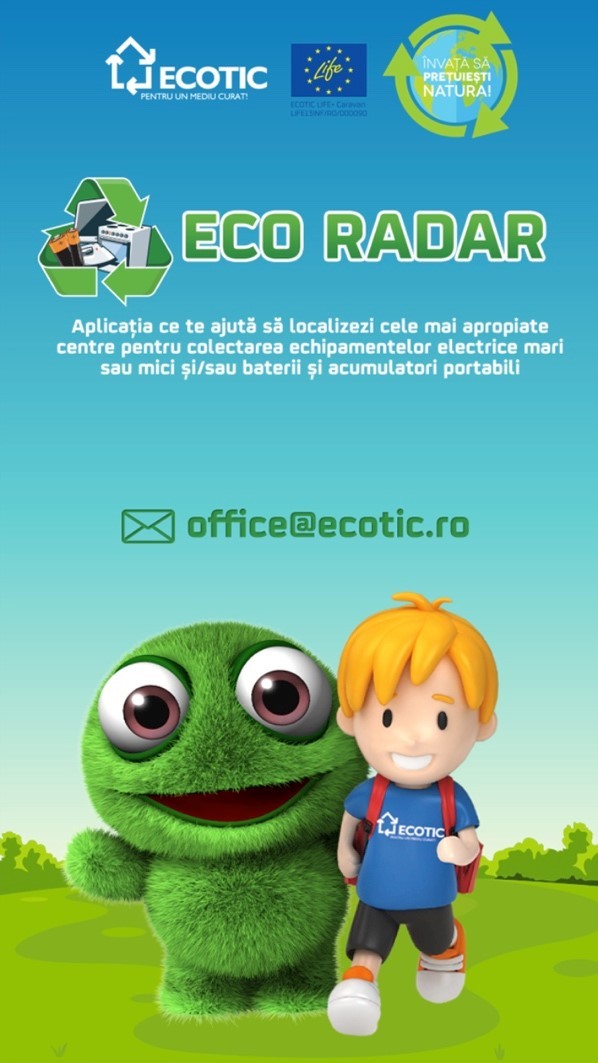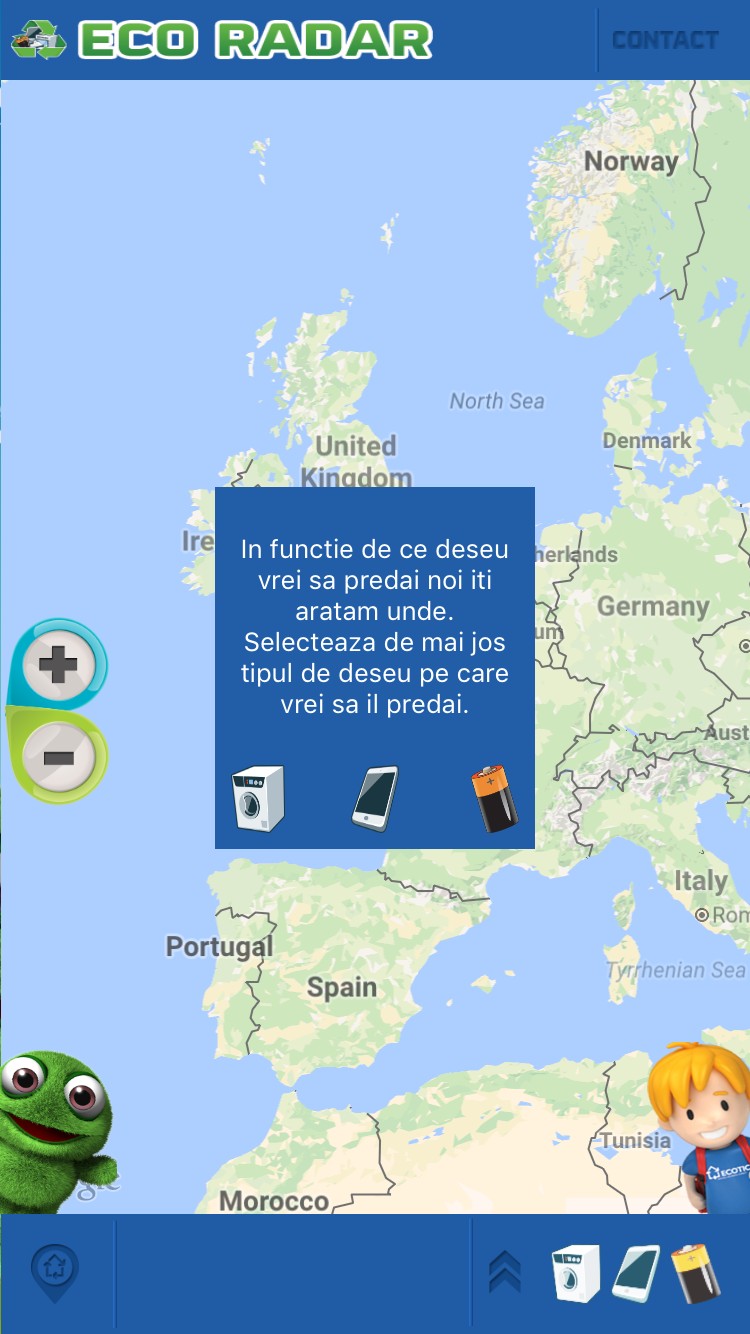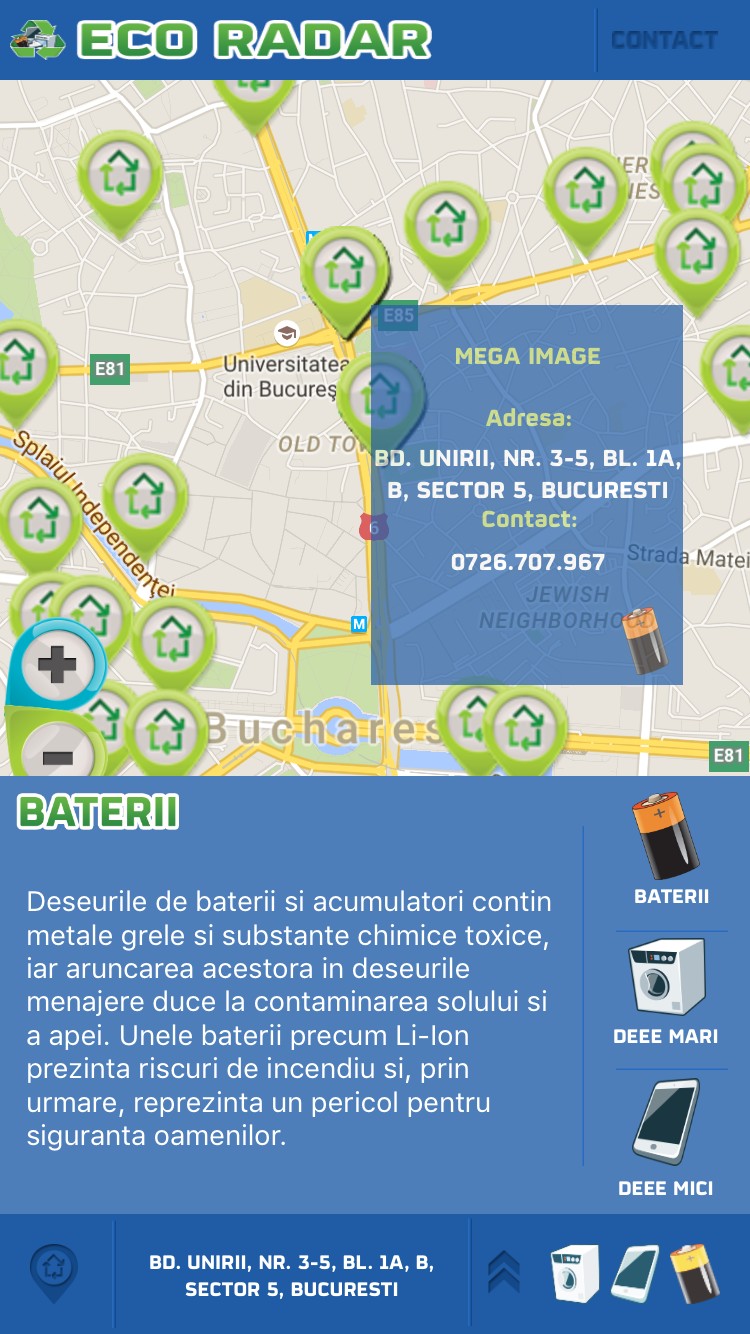 De asemenea, Ecollecting Challenge este un joc realizat de echipa The Mansion Advertising ce are drept scop cresterea impactului sfaturilor de reciclare. Ecollecting Challenge provoaca utilizatorii sa aleaga containarul corect pentru fiecare deseu aparut pe ecran.
Jocul Ecollecting Challenge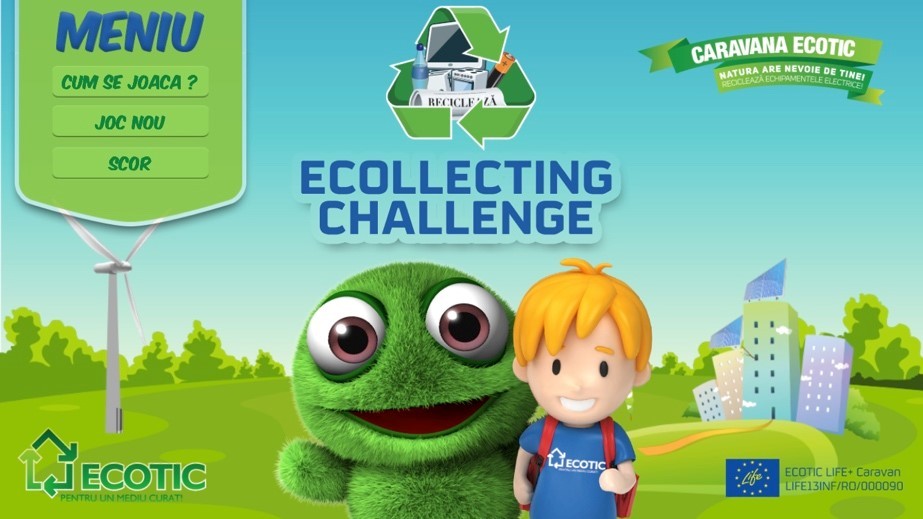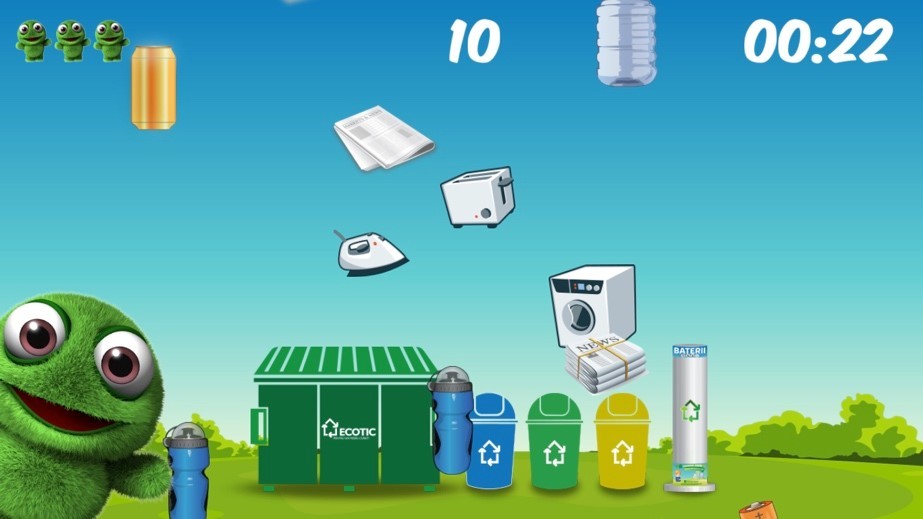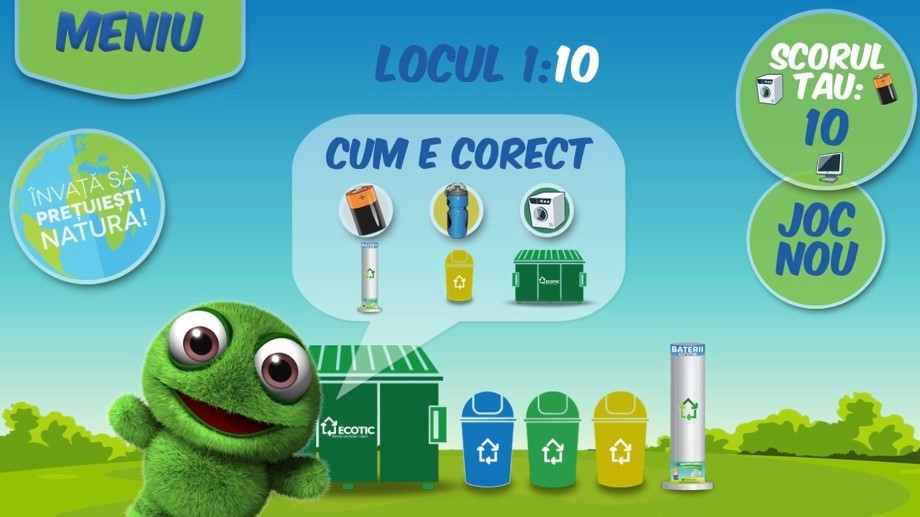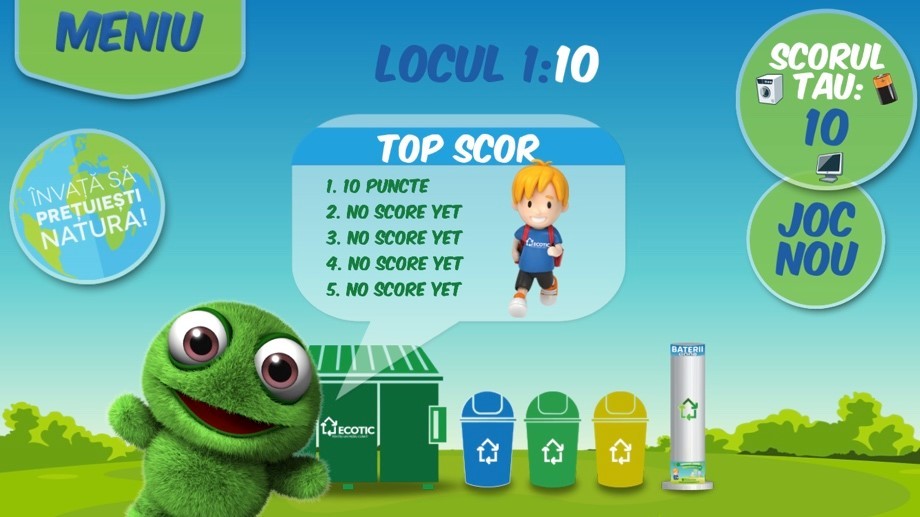 Rezultatele proiectului Caravana Ecotic:
"Zilele eco in scoala ta" – 206 scoli vizitate, 85.000 de elevi implicati

"Zilele reciclarii in orasul tau" – 30 de campanii locale, 36.000 de vizitatori, 7.000 DEE predate

10 seminarii in cadrul autoritatilor locale si 250 de participanti

Peste 60 de amplasari suplimentare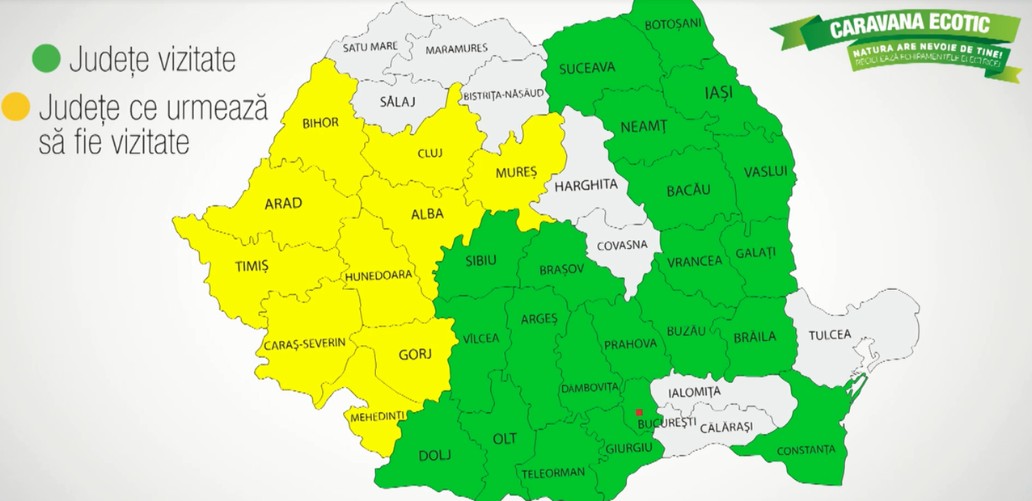 Echipele implicate:
Organizatia ECOTIC: Emanuela Stan (Project Manager)
The Mansion Advertising: Madalina Diaconu (Account Executive), George Preoteasa (Creative Director), Claudiu Campeanu (Senior Art Director), Alexandru Florescu (Art Director), Raisa Soare (Copywriter).