Campania "Opreste barbaria, Salveaza Ciocarlia" creata de agentiile romanesti independente Jazz si Rogalski Damaschin, a fost aleasa drept una dintre cele 15 cele mai creative campanii la nivel international din 2016 si inclusa in celebrul si mult ravnitul The Gunn Report. Campania care a adus Romaniei singurul Gold Lion la Cannes si Gold Effie in 2016 si a reusit sa schimbe o lege, depasind astfel barierele publicitatii clasice, este singura din Romania prezenta in top in acest an.
Mai mult de atat, Salveaza Ciocarlia se afla intr-o companie excelenta, alaturi de campanii pentru branduri cunoscute pentru creativitatea demonstrata an de an la la festivalurile internationale, precum Old Spice, Burger King, Ariel, lista completa putand fi accesata aici.
Cases for Creativity 2016 reprezinta o aducere in prim plan a campaniilor care au reusit sa cucereasca cele mai mari distinctii din publicitate, castigand atat un Cannes Gold Lion pentru creativitate, cat si un Gold Effie pentru eficienta. Cases for Creativity este un studiu anual realizat de James Hurman, autorul si fondatorul 'Previously Unavailable'. 
"Nu prea poti sa ceri mai mult: o lege a vanatorii schimbata cu buget zero si care acum protejeaza pasarile cantatoare, aur la Cannes, aur la Effie si prima intrare in Gunn Report. Cand o sa obtinem aceleasi rezultate si pe un proiect comercial, Jazz o sa devina egala oricarei agentii performante din lume", a declarat Valentin Suciu (Creative Director Jazz).
Campania creata de Jazz a mai reusit performante internationale deosebite, precum prezenta in topul celor mai populare campanii pe adsoftheworld.com si bestadsontv.com. De asemenea, bloggerii din Marea Britanie au preluat povestea ciocarliei, mygreenpod.com, unul dintre cele mai mari bloguri de mediu din Marea Britanie relatand pe larg despre campanie si despre impactul negativ al proiectului de lege. Jurnalisti de la BBC Wildlife Magazine si La Reppublica au publicat articole in editiile print ale revistei, respectiv cotidianului din Italia. Si cele mai mari organizatii internationale de protectie a animalelor, printre care PETA si Birdlife International, si-au exprimat public sprijinul pentru campanie si oprirea legii in forma propusa.
"Un subiect care parea sa nu intereseze pe nimeni, desi era de interes public, a devenit in cateva zile tema de dezbatere nationala si subiect pentru presa si bloggerii importanti din toata lumea civilizata. A fost una dintre cele mai intense si pline de invataminte campanii la care am putut contribui cu expertiza si energia noastra. Le multumim inca o data celor care au convins politicienii sa nu voteze o lege impotriva legilor naturii", a declarat Eliza Rogalski (Head of Strategy Rogalski Damaschin Public Relations).
Rezultatele campaniei au fost peste asteptari: peste 300,000 vizualizari ale spotului video pe platforma Hotnews.ro, 15 stiri si reportaje la TV si radio, dintre care un reportaj la Pro TV in prime-time,129 articole in presa online si pe bloguri, 16 aparitii in presa scrisa, 9,047 de semnaturi pe petitia online, 11,822 vizitatori unici pe site-ul salveazaciocarlia.ro, peste 35,000 vizualizari ale spotului pe YouTube, 2,368 de share-uri pe Facebook, 92,408 reach organic pe pagina de Facebook intr-o luna, 293,205 afisari pe pagina de Facebook intr-o luna.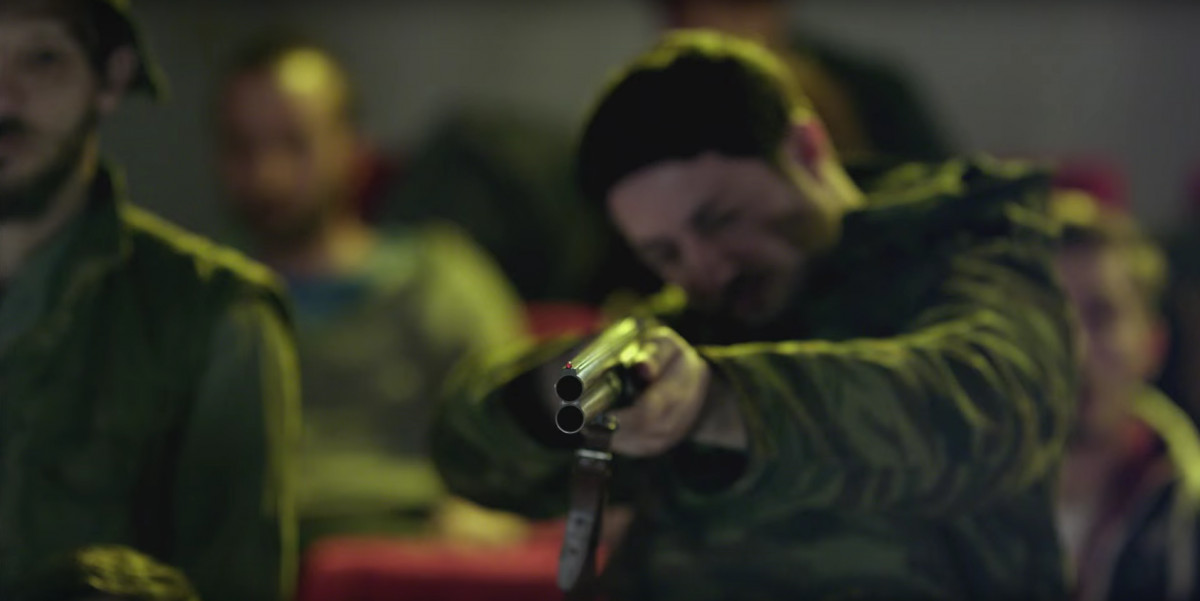 Toate aceste rezultate au adus cu ele si un Gold Effie, ceea ce demonstreaza inca o data ca o campanie creativa, venita dintr-un insight corect si cu o strategie bine pusa la punct, va duce mereu eficienta.
Campania "Opreste barbaria, Salveaza Ciocarlia!" este initiata de Societatea Ornitologica Romana si Federatia Coalitia Natura 2000 Romania cu sprijinul Jazz Communication, Rogalski Damaschin Public Relations, Film Factor si Pukka.
Echipele care au contribuit la realizarea campaniei:
Jazz Communication
Irina Pencea – Creative Catalyst
Vali Suciu – Regizor si Creative Partner
Andreea Ghenoiu – Group Creative Director si Copywriter
Raluca Matei – Senior Art Director
Mario Niculae – Ilustrator
Rogalski Damaschin
Eliza Rogalski – Head of Strategy
Alina Damaschin – Creative Leader
Dorian Ilie – Communication & Campaign Director
Cristiana Andrei – Social Media Director
Cristina Lica – Media Relations Consultant
Cristina Sterbet – Media Relations Consultant
Gabriela Garjoaba – Media Relations Consultant
Sorin Barariu - Media Relations Consultant
Andreea Adam – Social Media Consultant