Pe domnișoara (sau doamna?) Alexa cred că o știți. Sigur ați făcut cunoștință cu dumneai la un moment dat, măcar citind un articol sau visând cu ochii deschiși la o astfel de prezență în viețile dumneavoastră. Ne referim aici la Alexa, asistentul personal inteligent produs și adus printre muritorii plătitori de către echipa Amazonului.
Dacă totuși nu sunteți la curent cu giumbușlucurile pe care Alexa le poate face, le recapitulăm aici, și aveți și pagina sa de Wikipedia pentru informații extra. Pe scurt, îți poate pune muzică, da informații despre vreme, aprinde sau închide lumina, pune alarma la ceas și așa mai departe. E foarte utilă, dacă îți plac chestiile astea și/sau dacă ești un leneș fără pereche. 
Însă Amazonul nu s-a oprit aici. (Hmm, cred că asta ar putea fi motto-ul lor "but they didnt stop there". Sper să ni-l fure și să-i dăm în judecată). Recent, au venit cu un nou produs care se numește Echo Look și care pune în mare dificultate conceptul de intimitate. Unii oameni chiar nu se omoară dupa discreție însă, așa că s-ar putea să fie exact ce le trebuie. 
Echo Look este un Alexa mai intruziv. Are microfon, are camera și vine după tine peste tot. Adică nu chiar peste tot, ci numai unde te îmbraci sau te schimbi. Îi poți cere să-ți facă poze sau filmulețe, pe care apoi le poți trimite prietenilor să își dea cu părerea. Iar conținutul, ați ghicit, se adună în cloud în tot acest timp. Amazon spune că-l poți șterge oricând și că nu e niciun risc, dar fiecare crede ce vrea.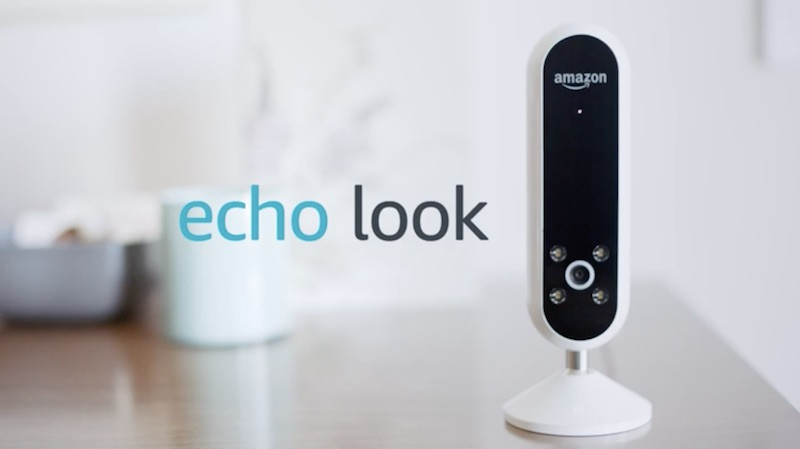 Echo Look-ul este așadar un nou pas spre Inteligența Artificială. Problema este că sunt voci care spun că asistentul ăsta binevoitor va face mai mult rău decât bine. Zeynep Tufekci, de pildă, care este sociolog, scriitor la NYT și profesor pe ici pe colo (Harvard, Princeton), spune că Amazon ar putea face mai mult decât să-ți vândă haine cu tehnologia asta. Sunt chestii pe care acum nu le realizăm, dar mai tâziu... De exemplu, ar putea să-și dea seama rapid când ești gravidă sau dacă ești deprimat. Poate chiar înaintea ta. Asta chiar ar fi frumos, nu? 
Amazon's Echo Look can likely predict clinical depression months *before* onset of clinical symptoms. Will it be used to avoid hiring you?

— Zeynep Tufekci (@zeynep) April 26, 2017
Noile tehnologii se anunță al naibii de interesante. Rămâne de văzut cum le strunim.