Start: 2016-11-14
End: 2016-11-18
Organizator: BIZ
Unde: Hotel Novotel, Bucuresti
Descriere eveniment: Zilele Biz, cel mai puternic eveniment business-to-business din Romania implineste in acest an 15 ani de la lansare. Conferinta este un maraton de cinci zile, ce va reuni cinci domenii de business – Antreprenoriat, Inovatie, Management, CSR, Media & Marketing.
Tema editiei din acest, "I SHOULDN`T BE ALIVE", isi propune sa prezinte cum au reusit oamenii de afaceri din Romania sa supravietuiasca si sa faca performanta.
De 15 ani, evenimentul aduce pe scena antreprenori, specialisti care inoveaza, manageri sau publicitari, oameni care au luptat, s-au reinventat si au reusit sa arate ca si in Romania se pot face afaceri de succes, in ciuda tuturor piedicilor care pentru altii reprezinta scuza perfecta de a renunta. Sunt cei care pot spune oricand "I shouldn't be alive!", dar care, nu doar au supravietuit, ci au reusit sa faca performanta intr-un mediu atat de ostil, precum Romania.
Audienta conferintei este specializata pe fiecare zi, reunind peste 1000 de manageri, antreprenori, specialisti in comunicare, consultanti, investitori, ONG-uri si reprezentanti media.
Cu fiecare editie, Zilele Biz se diferentiaza de celelalte evenimente din piata prin invitati si continut de calitate.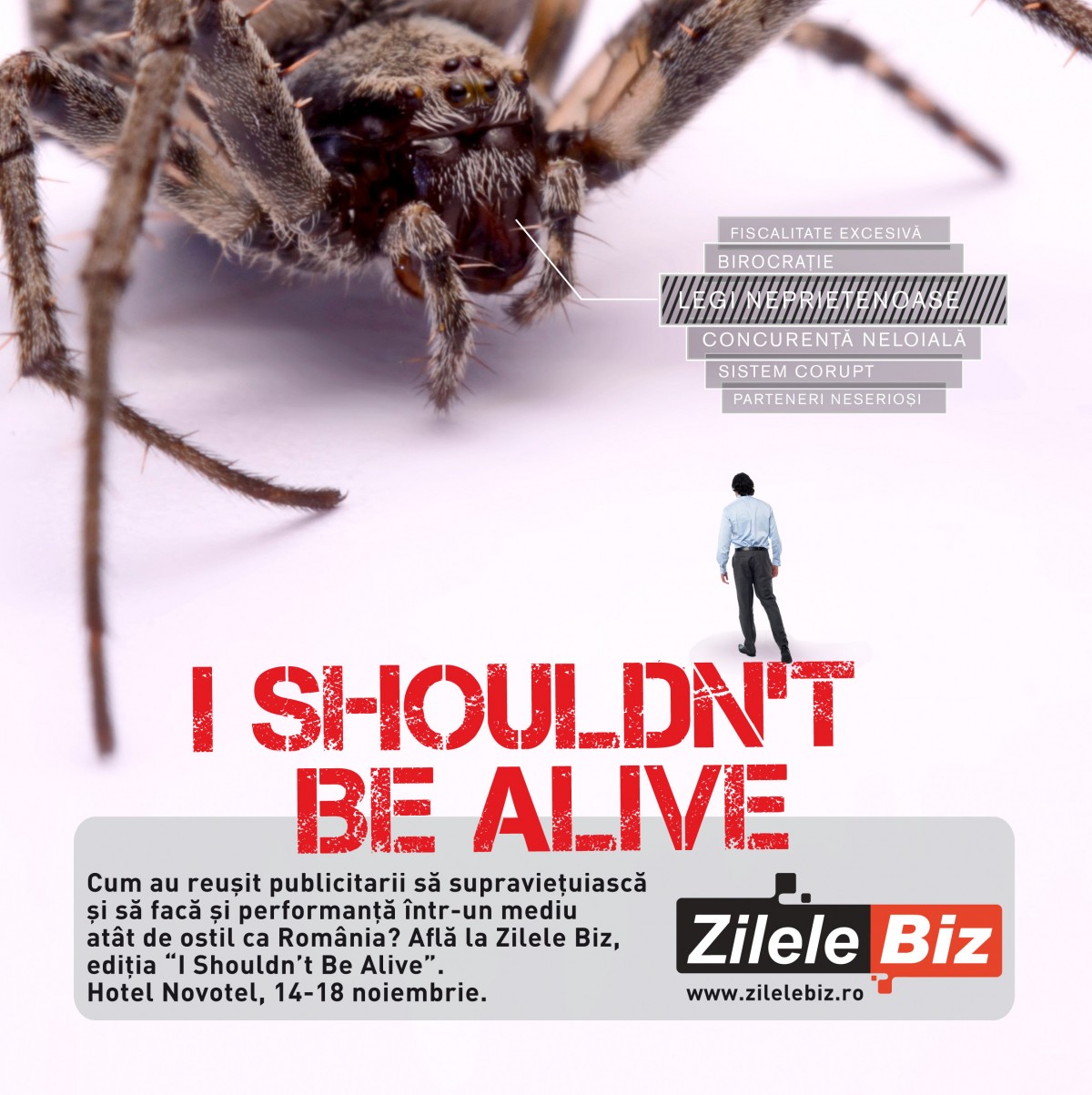 Organizator: Revista Biz
Site: Zilele Biz.ro
Facebook: Event Zilele Biz