Anunt valabil pana la data de 2018-07-08
Companie: Leo Burnett
Tip job: Copywriter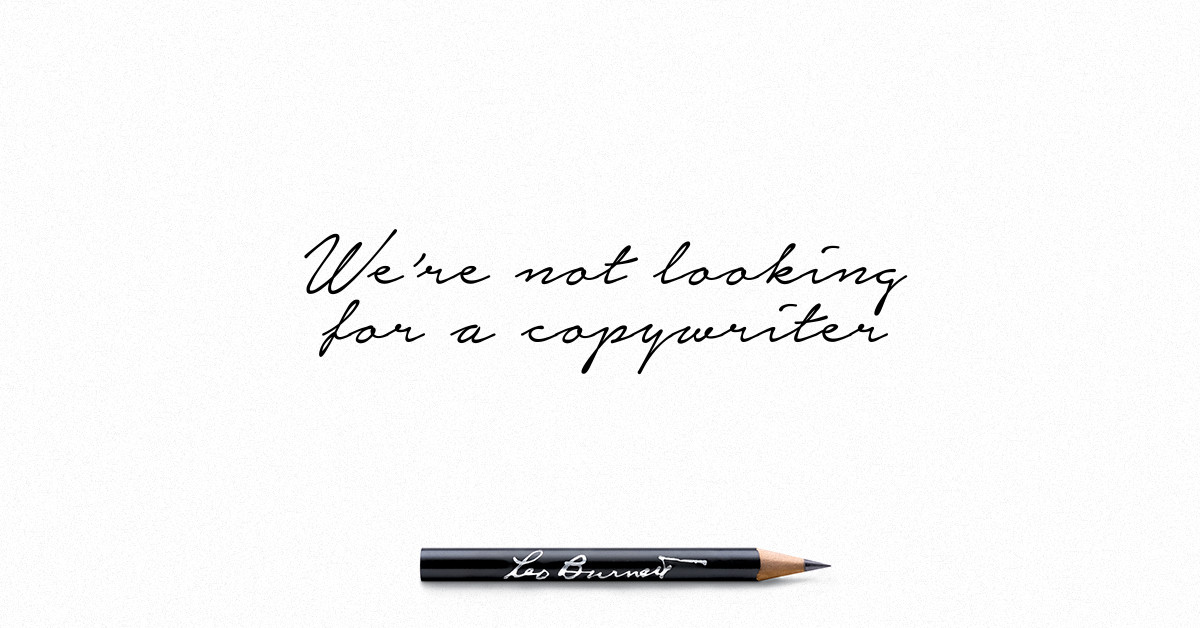 We are not looking for a senior copywriter with less than 4 years experience and ATL campaigns in his/her portfolio. Or a copywriter who doesn't have the ambition for recognition. If you're not that copywriter, let's talk.
Aplica la acest job