Anunt valabil pana la data de 2018-12-26
Companie: Oracle
Specializare: Graphic Designer, Digital

Acest anunt nu mai este valabil!
Vezi toate pozitiile deschise din joburi aici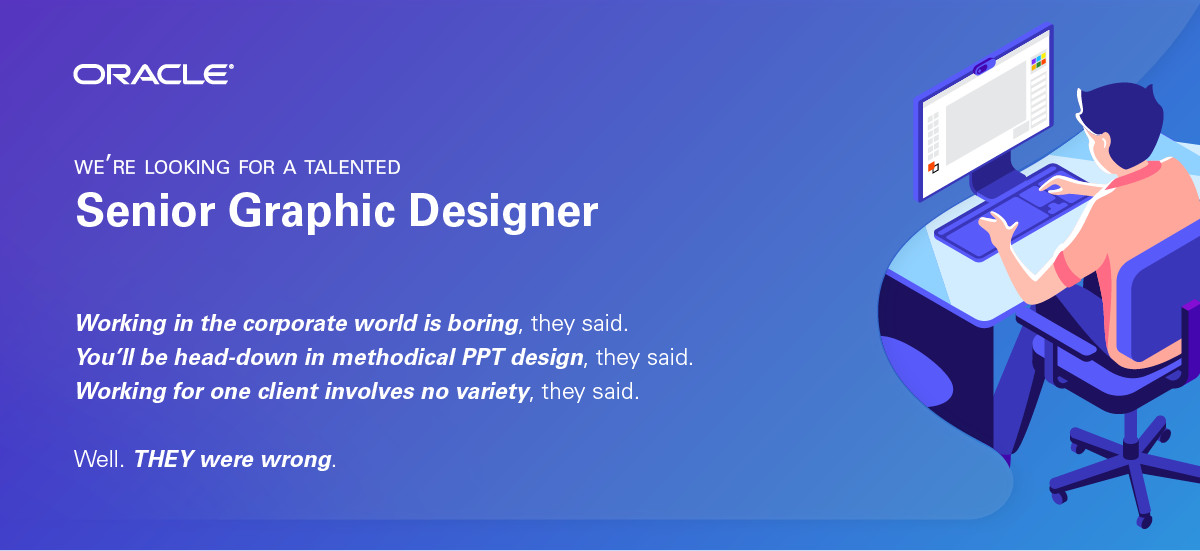 They hadn't been a part of Oracle's Digital Creative Hub in Bucharest.
Imagine being at the heart of change. Imagine influencing that change. YOU now have that opportunity. Whether it's telling the story of how our transformational technology is being used by CERN to revolutionizing banking in Kenya...we're leading the change.
Flex your creative muscles alongside a team of developers & designers, crafting projects touching tens of thousands of people from Sydney to London and back again.