Anunt valabil pana la data de 2019-02-17
Companie: V+O Communication
Tip job: Marketing, Account
V+O Communication is looking for a Senior Account Manager.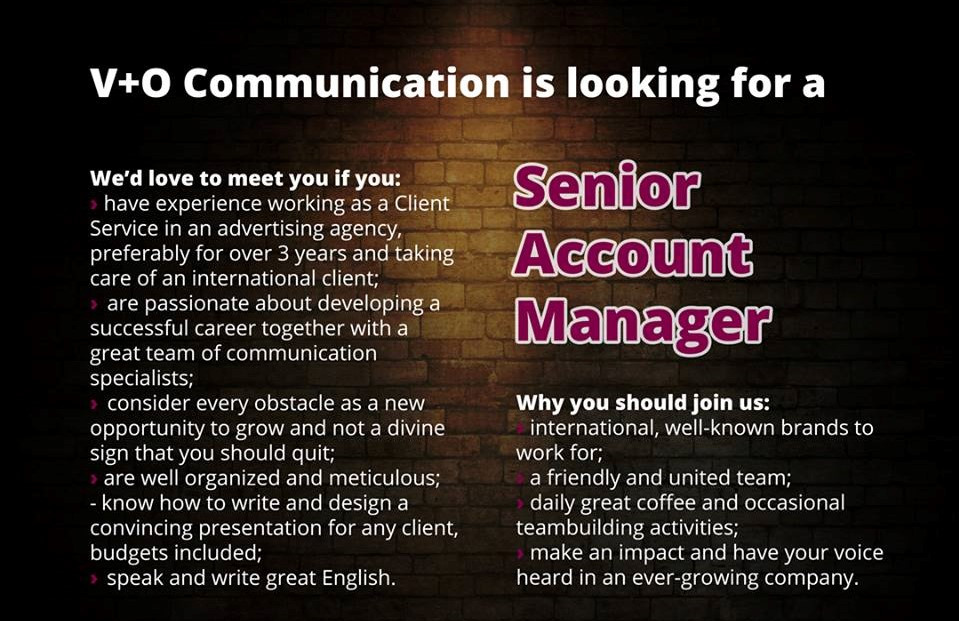 We'd love to meet you if you:
have experience working as a Client Service in an advertising agency, preferably for over 3 years and taking care of an international client;
are passionate about developing a successful career together with a great team of communication specialists;
consider every obstacle as a new opportunity to grow and not a divine sign that you should quit;
are well organized and meticulous;
know how to write and design a convincing presentation for any client, budgets included;
speak and write great English.
Why you should join us:
international, well-known brands to work for;
a friendly and united team;
daily great coffee and occasional teambuilding activities;
make an impact and have your voice heard in an ever-growing company.
Sounds interesting?
Aplica la acest job