Anunt valabil pana la data de 2019-03-02
Companie: bpv Grigorescu Stefanica
Tip job: Content, Marketing, PR, Strategie
We are not your average type of lawyers. We are a blend of people that combine experience, talent and drive to deliver legal services at the highest level of the profession, in a no-nonsense, client-first manner. We communicate and act in ways that are often not associated with the perceived stiffness and boundaries of our profession. We put all things digital at the core of our communcation and marketing strategy and strive to address all stakeholders in relevant and novel manners.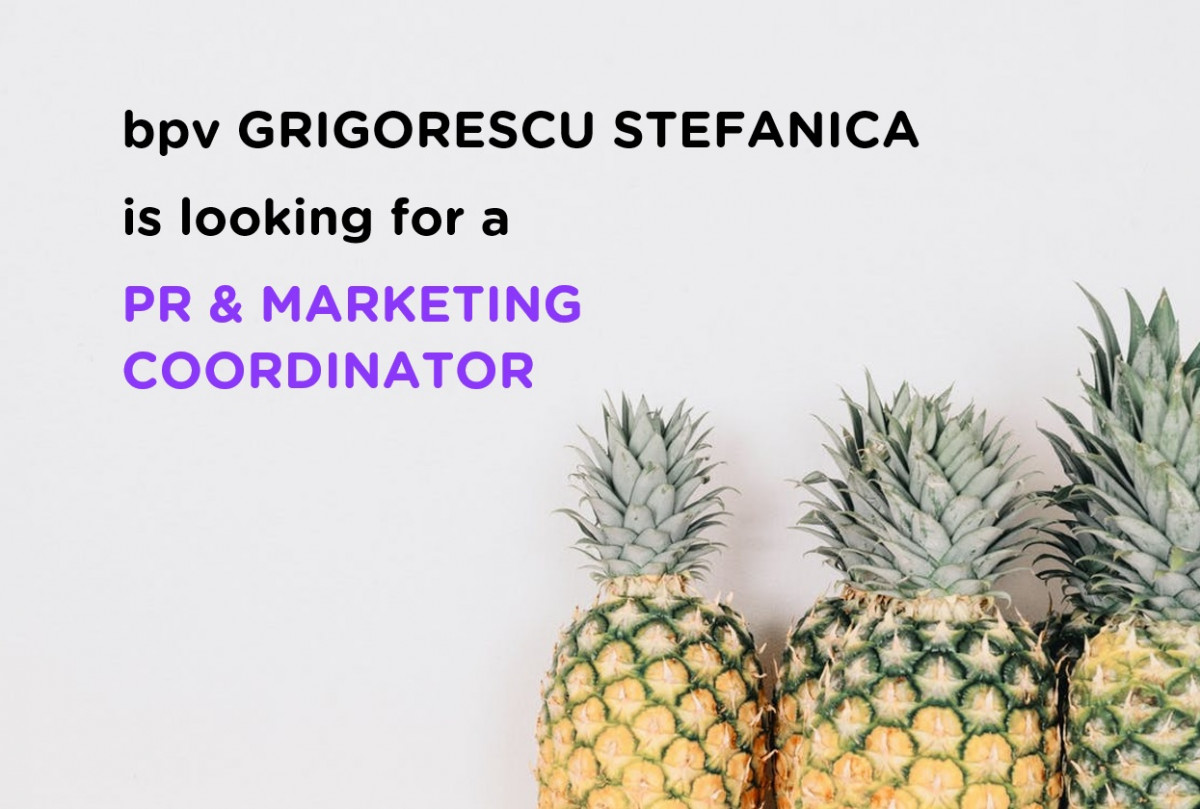 What are you expected to bring?
We are seeking candidates that meet a decent part of the following requirements:
experience of 2-3 years in a PR and/ or Marketing position, ideally in a professional services firms or in an agency dealing with professional services firms (audit, consulting, law firms)
ability to contribute to the design and implementation of PR and marketing strategies
ability to build relationships with the (business) media
ability to write press releases and other materials and to organize press meetings
ability to write marketing materials, presentations and pitches
external and internal event organisation and supplier management ability
excellent relationship building skills
excellent command of written and spoken English
a creative mindset
initiative and drive
openness and healthy sense of humor.
Aplica la acest job