Anunt valabil pana la data de 2020-06-06
Companie: Grapefruit
Specializare: Digital, Marketing, Project Manager, Social Media
Tip job: Full Time, Remote
Nivel: Middle
You will have the chance to make things different and meaningful. You will be part of a senior-coordinated team where together you push the limits to deliver innovative experiences for high profile clients.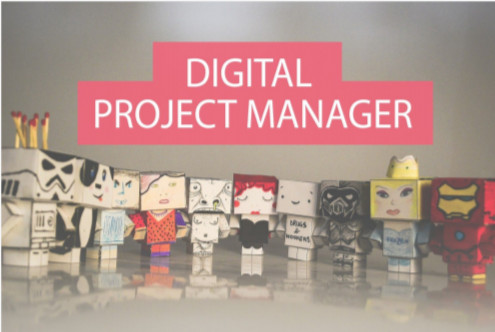 What you will gain with this new opportunity
Yes, your focus will be on coordinating a super team and be the best camarade for our clients. Therefore you'll have the liberty (and risks :D) to experiment, pitch new processes and procedures, propose over-the-top (but tangible) solutions, while staying ahead of the competition.
Role
Your role is to coordinate the implementation of various digital platforms starting with understanding business problems of our existing or new clients, and actively contribute to new business efforts by making proposals for specific features / improvements.
Relationships & hierarchy
You report to the Management team, and you get involved and help coordinate designers, software developers and testers, content editors and various external supplies needed for your projects.
Responsibilities
Customer happiness: make our clients love working with us; help turn opportunities into long-term working relationships (we have clients who have been with us for 10 years).
Project management: manage your projects starting with scope and also looking constantly over the quality of all deliverables.
Team happiness: make the team love you.
Day to day
understand your client's business and keep an eye on what their competition does or plans to do;

keep a close relationship with all existing clients discussing the impact of your projects and any new requests.
Customer happiness
permanently monitor happiness level by paying attention to the added value of your projects and work
understand client issues and find solutions.
Project management
coordinate projects starting from initial scope, outcomes & feature roadmap including all releases planned
Identify from the start the right activities and deliverables necessary
make sure you constantly clarify the requests to your team after you have previously agreed with the client.
make sure all releases are within the discussed deadline and go smooth everytime. Prioritize work (Story Level) for your team according to client's needs. Identify and constantly monitor requests to make sure its new or change request, this way you contribute to budget control
make sure your team is always aware of all details necessary for implementación and have their information organized using a project management tool available to you. Define Acceptance Criteria for all stories on project backlog.
work close to team leaders to proactively discuss any challenges you face in your project team
Collaborate with designed Account manager regarding project financial, invoicing & billing activities
Allocate specialists to project teams & reporting activities/timesheet.
Other tasks
promote Grapefruit's values through everything you do;
create and implement new ways to increase innovation and efficiency (e.g. work procedures);
act towards growing Grapefruit as a business, not only your business unit;
offer support for projects belonging to other business units;
anything else we forgot and is common sense.
Job requirements
Knowledge & skills
good knowledge of online business, digital projects and marketing;
good knowledge of industry specifics, suppliers, competitors, trends is mandatory if you are involved in product development (e.g. eCommerce, digital banking etc.);
project management skills (communication, planning, executing);
software development life cycle: know the objective of each step of building a digital product to be able to work with different colleagues. You should know testing is not optional and that you are responsible for clarifying requirements to your team in order for them to implement.
excellent command of English (written and spoken);
basic sales and negotiation skills;
university degree in relevant fields;
at least 3 years in a similar position.
Values
Fairness: you treat everyone (clients, colleagues, suppliers) as you would like them to treat you. You are correct, respectful with everyone and you never lie.
Passion: you love what you do—and this makes you tick, find and share new ideas, connect with like-minded people, know the latest trends and never give up following your dreams.
Desire to be No. 1: you do everything possible to be the best at what you do, you try to crush the competition, and you actually succeed! Oh, and you don't settle for being the big fish in a small pond.
Pragmatic: never bullshit clients or colleagues or not even your cat.
Team player: you are the guy who makes his guerilla team win, not a general backed-up by an army. Your style is collaborate & conquer, not control & conquer.
If you are interested in this position and if you think you fit the job description, send us your CV.
Aplica la acest job