Anunt valabil pana la data de 2020-10-17
Companie: Telus International
Specializare: Digital, Marketing, Social Media
Tip job: Full Time
Nivel: Senior
We are looking for an experienced and result-driven Senior Social Media Specialist to join our team! The role requires an innovator, a trendsetter, and a progressive thinker who can connect digital to all other aspects of our business and drive growth opportunities.
As a Senior Social Media Specialist at TELUS International, you will be working closely with the Marketing team for setting up, implementing and managing the overall company's digital marketing strategy, while working closely the Communications Agency. Your primary objective will be to increase brand presence, while facilitating lead generation.
Digital presence is extremely important for our company's success, so your position will play a crucial role in achieving our business goals and objectives.
We are expecting you to have experience and a big passion for digital technologies and all digital marketing channels.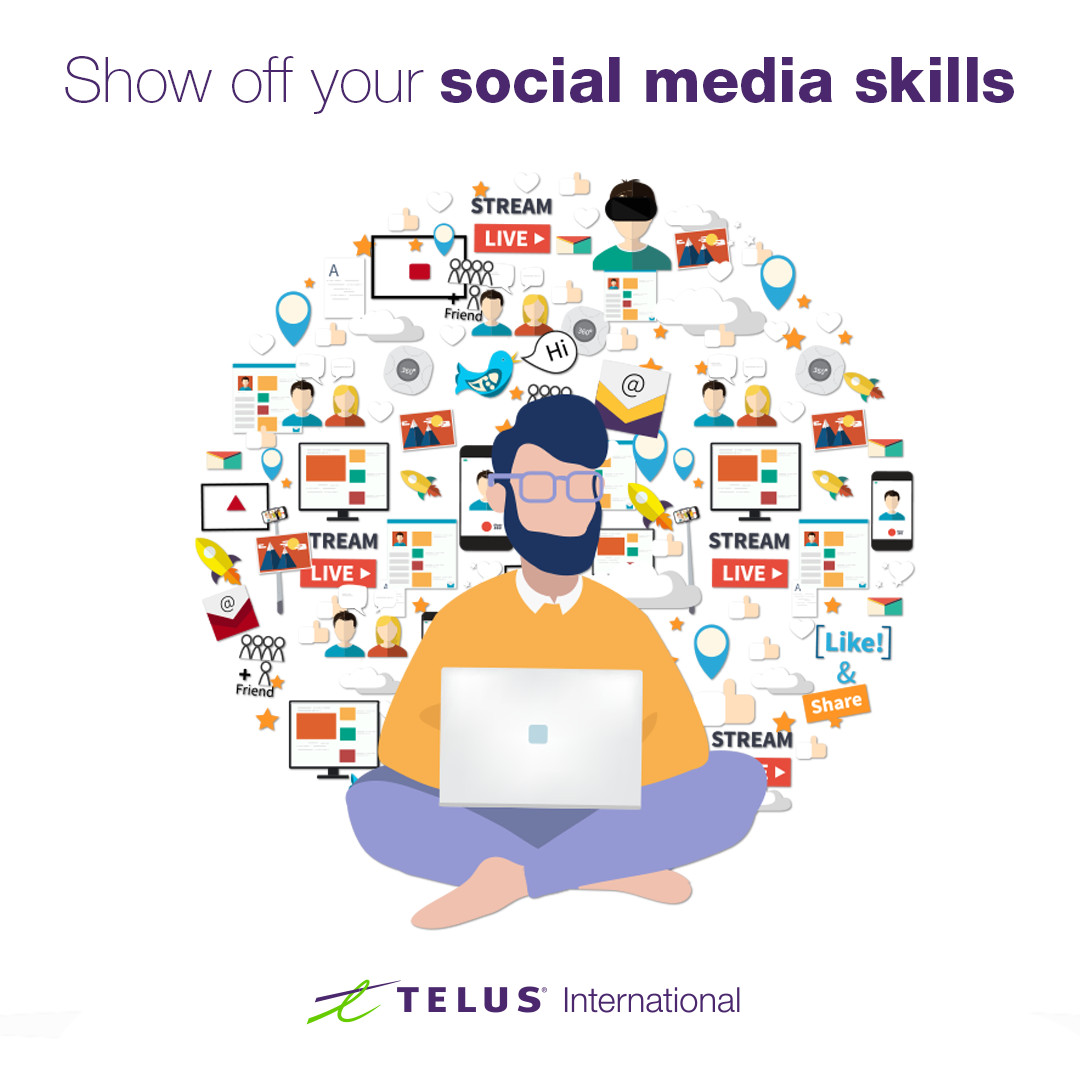 You are ready and able to:
Partner with your team to develop, plan and implement the overall digital marketing strategy
Manage all TELUS International digital marketing channels, with focus on Facebook, Instagram and LinkedIn SMM
Measure ROI and KPIs
Prepare and manage digital marketing budget
Oversee the company's social media accounts
Provide copywriting support for all digital channels
Manage and improve online content
Monitor competition and provide suggestions for improvement.
Qualifications:
English proficiency
Minimum 3 years of experience in digital marketing
Experience in managing social media platforms including Instagram, LinkedIn & Facebook SMM
Experience with online marketing tools and best practices
Experience with Google Analytics
Great communication skills
Experience with content writing
Please include a link to your portfolio showing ROI records on your resume.
Collaboration is the key:
Demonstrating reliability, communicating constructively and being an active listener
Great interpersonal and communication skills
Treating others in a respectful, supportive and professional manner
Exhibiting flexibility, participating as a problem-solver
Demonstrating commitment to the team
Willingness to ask others for their expertise and help
Critical thinker and problem-solving oriented.
What we offer:
A stable job at a global company that empowers customer experience innovation, with more than 40,000 team members and delivery centers across North and Central America, Europe and Asia.
Lots of benefits – from meal vouchers and healthcare services subscription to public transportation reimbursement and gym allowance, from Bookster and Fruit Days to on-site massage sessions and psychologist consultations etc.
Friendly team and caring culture that supports your growth
Inspiring and convenient office spaces, with games and relaxation areas
Great location in AFI Park 3, next to AFI Cotroceni Mall
CSR and volunteering programs, so you can join us in giving back to the community.
Aplica la acest job