Anunt valabil pana la data de 2021-01-10
Companie: Publicis
Specializare: Social Media, Marketing, Digital, Account
Tip job: Full Time
Nivel: Middle

Acest anunt nu mai este valabil!
Vezi toate pozitiile deschise din joburi aici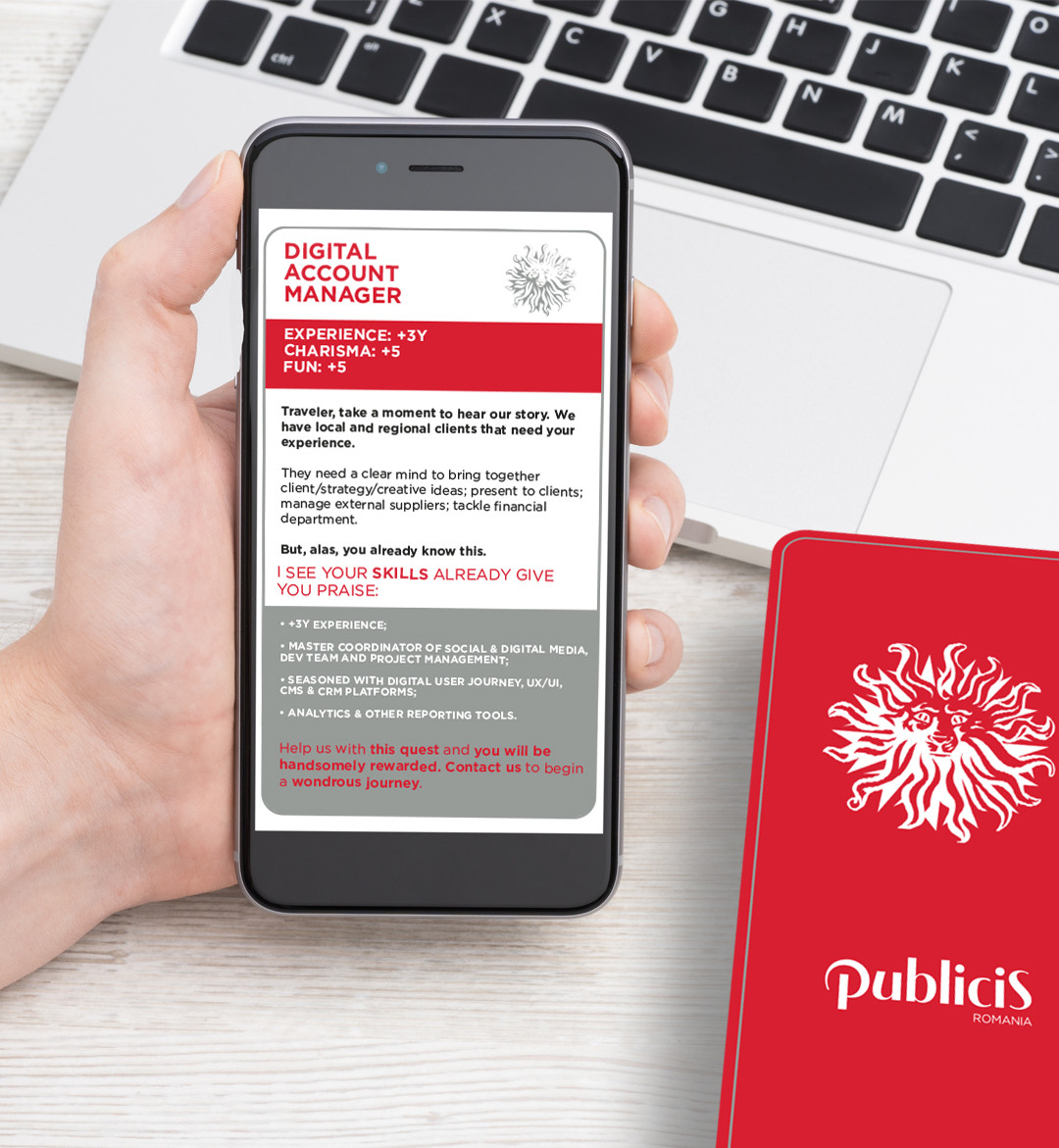 Experience: +3y
Charisma: +5
Fun: +5
Publicis has a quest for Digital Account Managers.
Are you up for the task?
Traveler, take a moment and hear our story. We have local and regional clients that need your experience. They need a clear mind to bring together the client/strategy/creative ideas; present to clients; manage external suppliers; tackle the financial department.
But, alas, you already know this.