Anunt valabil pana la data de 2021-03-27
Companie: Nerds & Words
Specializare: Social Media, Marketing, Digital, Content
Tip job: Full Time
Nivel: Middle
Nerds & Words is looking for a talented social media person with 2-3 years of experience in managing campaigns.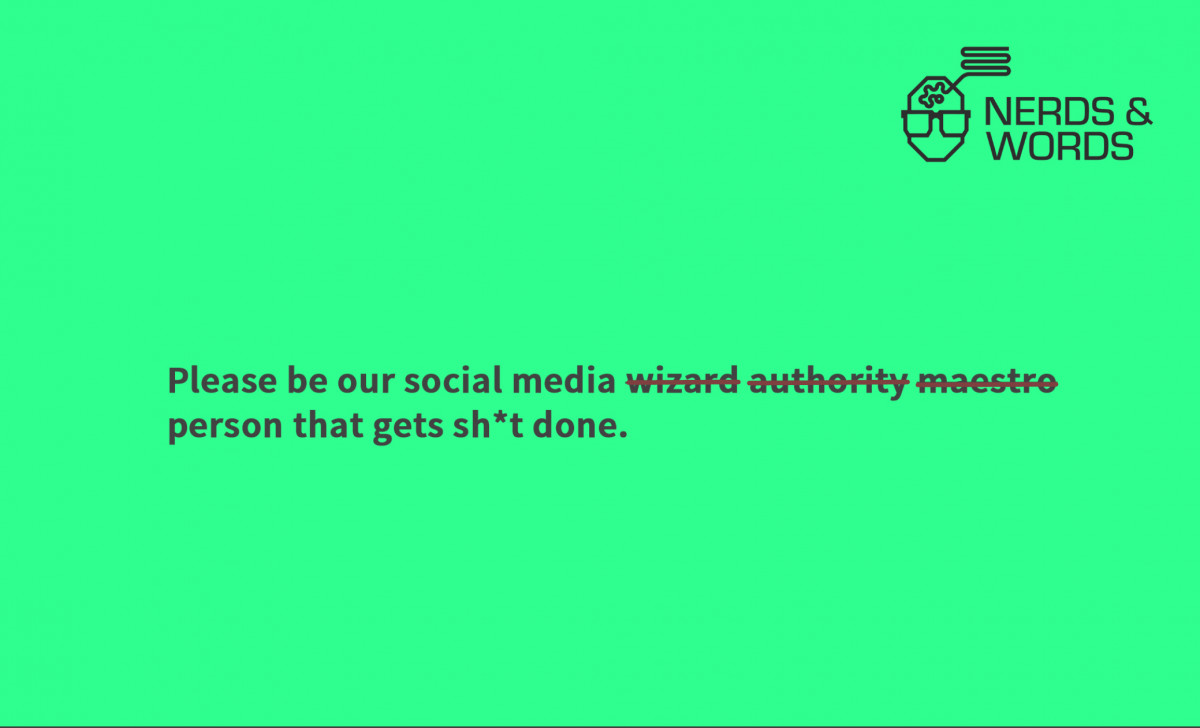 Here's what you need to have:
A genuine appreciation for quality content & performance;
Respect for deadlines;
Kickass communication & organizational skills;
Passion for staying up to date with all that's new & relevant in the industry;
Awareness of the creative processes
2-3 experience in managing ad campaigns.
Here's what you will be doing:
Ad campaigns – from A to Z and backwards – for large & small clients, for cool & boring clients.
Strategize on the hopes & dreams of our clients' social media activity;
Develop action plans & campaign timings;
Work with the writers on the team to deliver the goodies;
Woo the clients through constant communication about content strategy, data, feedback and ideas;
Prepare client-facing reports with optimization as main goal.
Apply with your CV, portfolio, social media accounts and good-natured humour by clicking on the blue shiny button below.
Nerds & Words is a content marketing agency that innovates through the written word and then makes it sell. Makes it stick & makes it count. Monday through Wednesday we're a team of nerdy writers disguised as marketers. Come Thursday we're marketers camouflaged as writers.
Aplica la acest job