Anunt valabil pana la data de 2021-06-07
Companie: Cheil Centrade
Specializare: Social Media, PR, Marketing, Digital
Tip job: Full Time
Nivel: Middle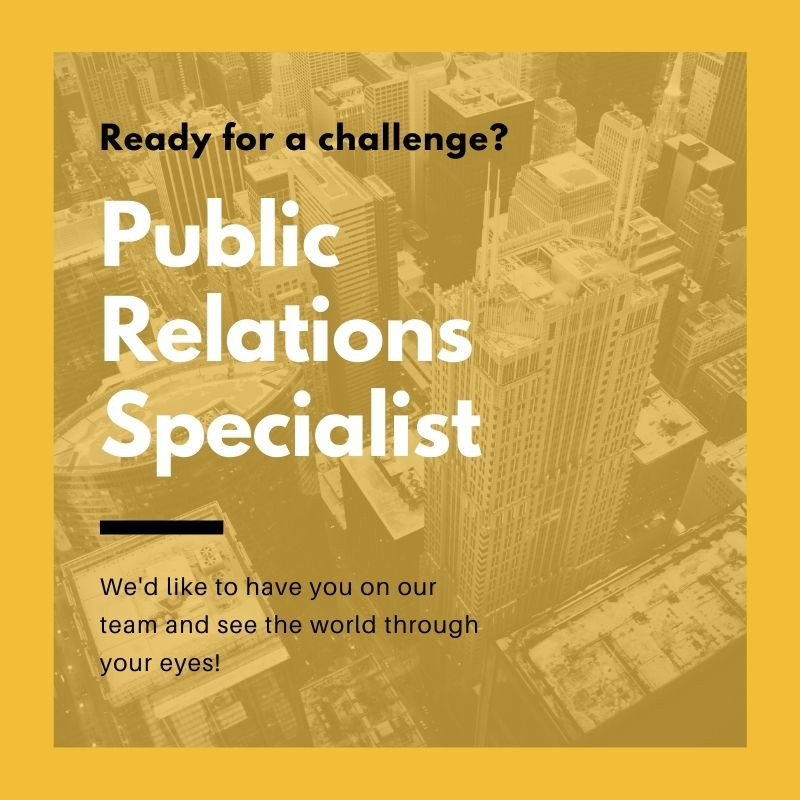 Responsabilites:
Manage Facebook / Instagram / LinkedIn agency accounts (content generation, visual layouts drafting, planning (emails, notifications, announcements, tags)
Propose media initiatives (articles on different topics / media & marketing trends / impact stories)
Work closely with the creatives & client service teams to understand their PR needs and respond accordingly (micro-organization of media appearances – articles, TV shows, collaborations with various institutions & platforms)
Social media planning (teasers, testimonials etc)
Corelate with the client PR team / representative to confirm/approve social media actions.
Drafting and communicating press releases
Daily media monitoring reports
Documents translation into English
Monitoring & providing support & information to specific client requests and needs
External communication support (draft/edit press releases, client representation to organizations of interest, support in implementing the communication strategy)
Participate in meetings to debrief the client on projects' status.
Manage volunteering projects
Social media enhancement and LinkedIn reshape
Meetings with Agency CEO & PR team for debriefs
Drafting and distribution of Internal Newsletter
Assisting HR in posting job opportunities on social media/website
Coordinate with the network to follow up on common policies
Coordinate with the Devs team & Creatives to build and populate the website
Coordinate with the Adriatics & Serbian team to establish their website plans
coordinate with the DIA department to monitor progress on their page
Assist with building Cylndr & MINT pages
Invoicing for certain clients
Ensure media supplier payments are done on time
Expense reports on Vimeo Plus and MailChimp Pro (monthly)
Required experience
Bachelor's degree in communications, marketing or a related discipline;
3+ years of communications/ public relations or related experience;
Experience in managing digital content (social media);
Proficiency with Microsoft Office (Excel, PowerPoint, Word) and digital platforms.
Skills
Excellent verbal and writing communications skills in both English and Romanian;
Independent and proactive attitude;
Excellent interpersonal and client service skills;
Ability to work with people from all levels of the organization/ different industries.
Aplica la acest job