Anunt valabil pana la data de 2021-06-20
Companie: Minthical
Specializare: Marketing, Graphic Designer, Digital
Tip job: Full Time
Nivel: Middle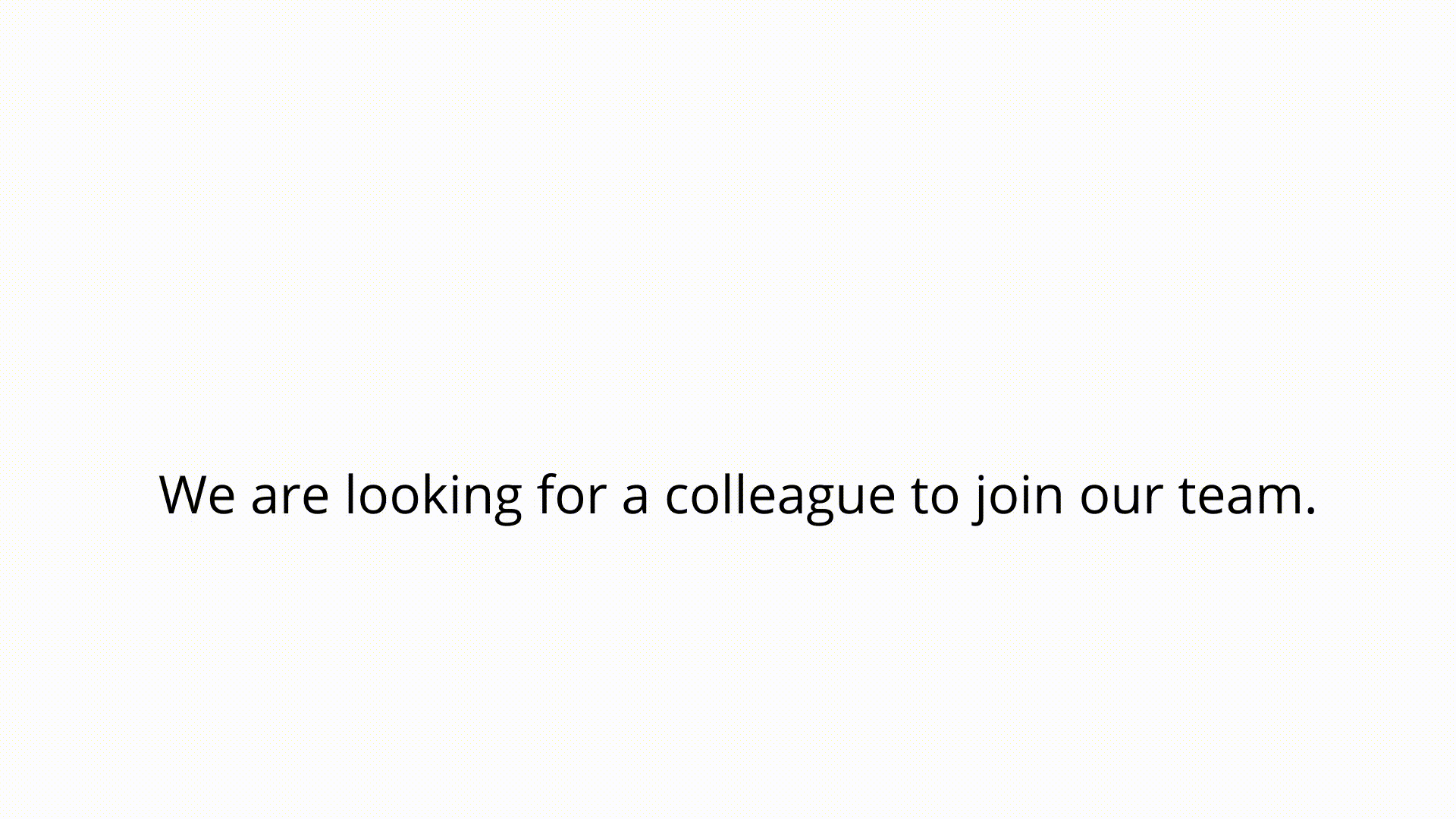 Yes! This is a challenge, not just an AdJob.
We are looking for a Cool Graphic Designer; a colleague who enjoys designing and rifling through concepts and solutions, who has an eye for detail when it comes to digital, social media and branding processes, but also for internal communication design.
One of the most important criteria is speed, (fast but not sloppy;) and there are some reasons why:
we don't want to keep you busy until you feel like you are working on never-ending projects
we want to be effective when it comes to customer service
fast is the rhythm of 2021 and we like to follow the tides
How to apply?
Design and show us your vision on how this ad should look like.
The brief: as you saw above, we desperately need a Graphic Designer.
We are Minthical, a Swiss agency based in Switzerland and Romania, with over 7 years of experience in design, branding, and advertising. We combine the Swiss way of doing our work right and on time, together with the free Romanian spirit and humor. And we get the perfect mixture of cosmopolitan and multinational.
Interested already?
The work: Send us your point of view. It can be visual, static, or animated. It can even be physical - just let us know when you ship it, so we can welcome it (i.e. still working from home). Use a few words and let us know what you had in mind while working on it. Sky is the limit.
Where else do you get such freedom?
The recruitment process will be as follows:
once the process is over on the 20th of June, we will create a shortlist.
If you are on the shortlist, we might ask you for your portfolio. But if your work is cool enough, we will just shoot for the stars!
it would be great to get to know you, so we will schedule a video call to discover each other's secrets
At the end of the process, we might publish all the works submitted. Sharing your work brings more creativity in the world. Make sure you agree with this step, prior to submitting your work! And how about that? You can also get famous while applying with Minthical!
To make things less complicated, if you wish to remain private, give us your nickname using this following the formula: the first name of your grandma / grandpa + the name of your first pet (e.g. Gheorghe Bella). Who knows, you can be the next Banksy!
The boring details:
we are looking for someone with 2-3 years of experience in graphic design
feel free to attach your CV together with your work – this is not mandatory though, but please leave us your contact details
you might get some extra points if you have experience in animation and video editing
we are working from home, but planning a hybrid system because we want to have some time together, but also keep the comfy vibes of our homes
we do love creative meetings with the whole team, so that's why we have the Aha! Monday twice per month
we encourage everyone to have an opinion and speak their minds when it comes to projects and ideas, no matter if it's for internal or external projects.
Need more details? Ask us!
Do you feel like this job is not for you, but you know someone that knows someone?
Share with them this challenge!
Aplica la acest job