Anunt valabil pana la data de 2021-08-29
Companie: Nerds & Words
Specializare: Social Media, Marketing, Digital, Copywriter, Content
Tip job: Full Time
Nivel: Middle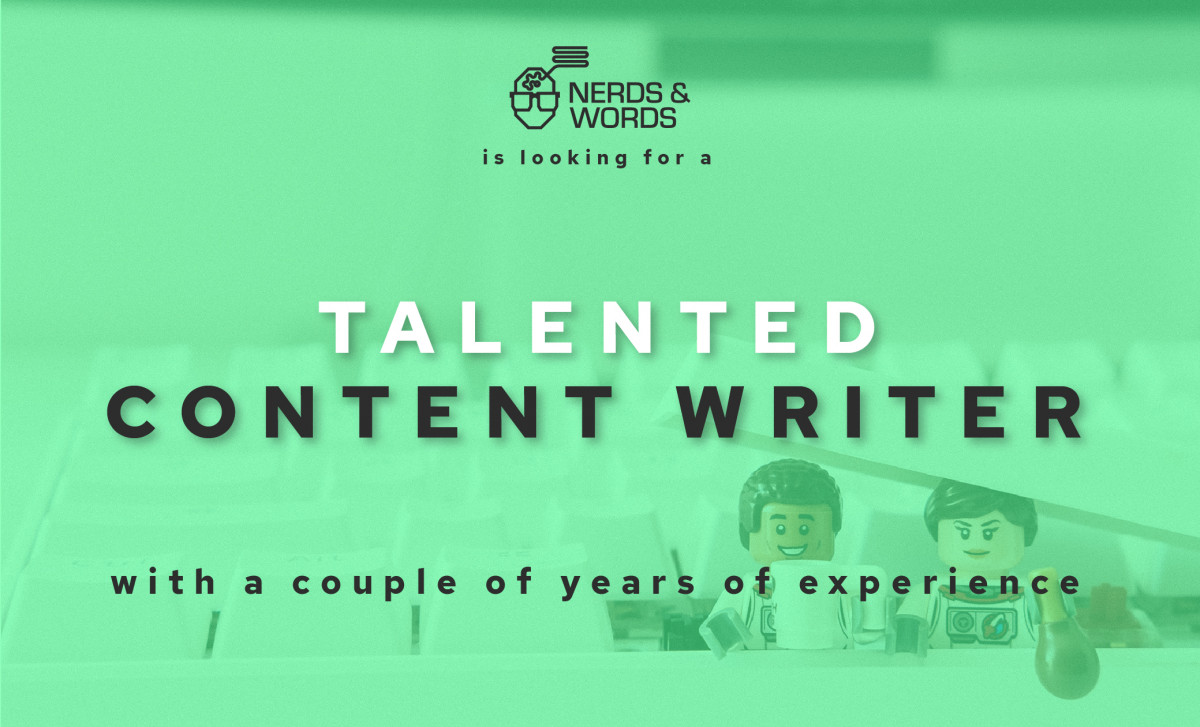 Nerds & Words is looking for a talented content writer with a couple of years of experience.
What you should have:
Writing skills that will move mountains, hearts & sales projections;
Firm grasp of the only 2 languages in the world that matter really: Romanian & English;
Genuine appreciation for content marketing;
Respect for deadlines & details in your work;
A track record for bringing fun & fruitful ideas to the table;
Kindness and sense of humor.
What you will be doing here:
Write: website copy, social media, newsletters, blog posts, ads, sexy taglines, and whatever you can think of while browsing through our Services page;
Please apply with one or more of the items below:
CV
Portfolio
a 4-paragraph email to Roger Federer asking him to come down to Popești-Leordeni and shoot a commercial with you.
Aplica la acest job