Anunt valabil pana la data de 2021-08-30
Companie: McCann PR
Specializare: PR, Marketing, Digital, Account
Tip job: Full Time
Nivel: Senior

Acest anunt nu mai este valabil!
Vezi toate pozitiile deschise din joburi aici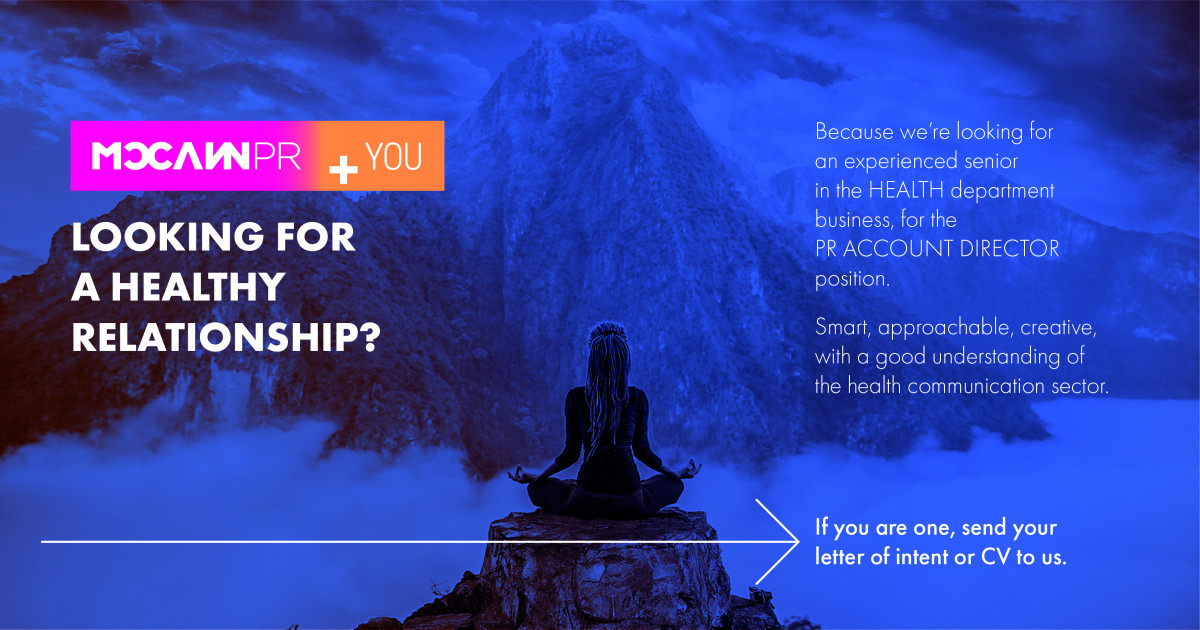 LOOKING FOR A HEALTHY RELATIONSHIP?
Because we're looking for a PR Account Director, an experienced senior for our HEALTH department business.
Someone with minimum 5 years experience in PR and/or integrated communication, super organized, with a fine creative sense and with a good understanding of the health communication sector.
If you are one, send us your CV.