Anunt valabil pana la data de 2021-10-10
Companie: Raiffeisen Bank
Specializare: Strategie, Social Media, Marketing, Digital
Tip job: Full Time
Nivel: Senior
Part of the Raiffeisen Bank International Group, celebrating next year 25 years on the Romanian market, we are a universal bank with over 2 million clients, undergoing a process of internal transformation, redefining our roles, the way we work and the services we provide.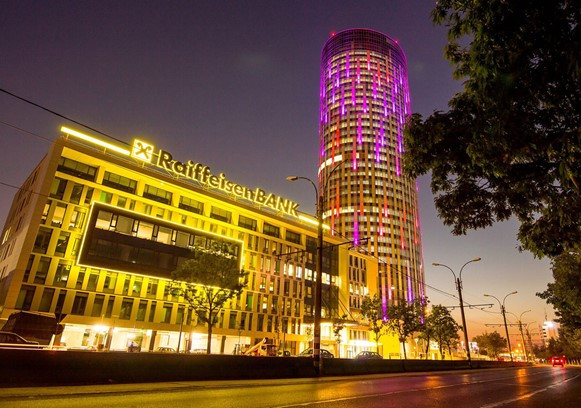 This is an opportunity to be part of a positive change and upgrade your career in a hybrid work agile environment, in a company driven by a strong responsibility towards all its stakeholders.
We are looking for an experienced, open minded and resilient Brand Manager to join our Marketing team and work with our individual clients' tribe team on a range of products and services.
Your role & responsibilities
While being part of the Brand chapter in the Marketing department, in your day-to-day you will work along our colleagues from different business streams towards reaching the business objectives and growing our brand.
To do this efficiently and effectively you will need to develop a deep understanding of products and business challenges and creatively work on finding and implementing communication solutions.
You will be:
responsible for planning, executing and evaluating marketing campaigns for the assigned products, both externally and for our client base
monitoring and analyzing marketing performance metrics, identifying areas of opportunity and following through implementation
working with our creative and digital agencies and our internal teams of media and research experts to create and deliver on and off-line marketing campaigns
handling internal validation, collaborating with Legal, Compliance, Data Privacy and Finance to ensure all communications have applicable governance standards
managing the budget for the assigned projects
collaborating with external stakeholders from RBI and our CEE network in developing and implementing group initiatives.
What you bring
at least 5 years of experience in marketing communication (creative agency experience is an advantage)
experience in delivering marketing campaigns coherently across all online and offline channels, including BTL implementation
in depth working knowledge of digital marketing
attention to detail with strong execution and prioritization skills, while never losing the big picture
strong analytical skills, excellent verbal and written communication skills
ability thrive managing diverse projects simultaneously, strong time-management
ability to work as part of a team, to achieve common objectives
a proactive style and hands-on approach
integrity, desire to learn, assume increased responsibility and grow
client orientation and common sense
fluency in English (written and spoken)
proficient computer skills (PowerPoint, Excel, Word).
We look forward to welcoming you in our diverse and passionate team!
Aplica la acest job