Anunt valabil pana la data de 2021-12-05
Companie: ontheroof
Specializare: Social Media, Marketing, Digital, Content
Tip job: Full Time
Nivel: Middle
We're ontheroof and we are looking for a Social Media Manager.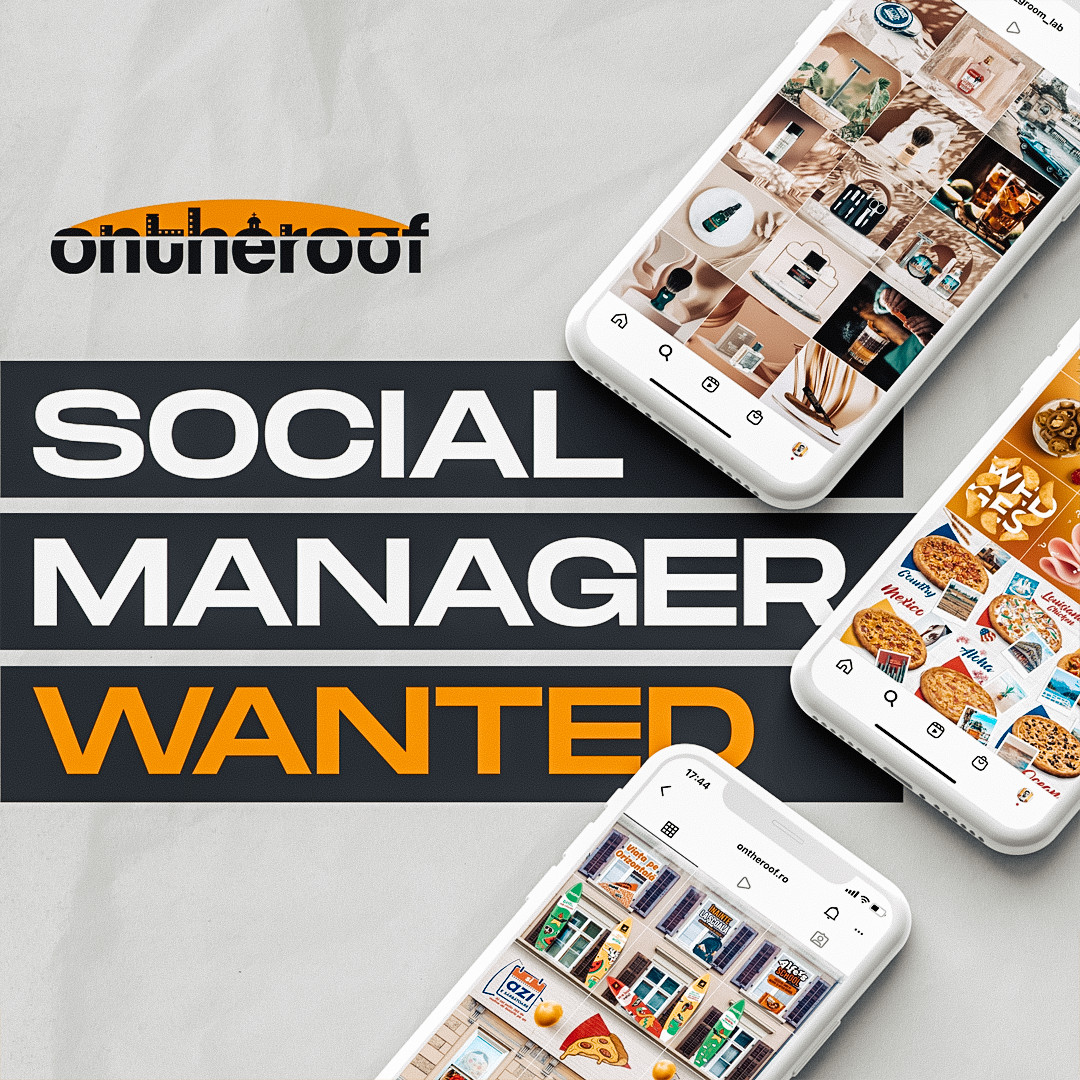 If you have at least 1-2 years of experience and you're comfortable in doing the following:
Create Social Media content strategies on platforms like: Facebook, Instagram, Tik-Tok, LinkedIn, Twitter and the list can go on.
Write them down. Same platforms as the above but using your copywriting skills to adapt the messages for each channel.
Plan, post & keep an eye on those weekly editorial plans.
Grow the engagement and followership. Keep those creative juices flowing while developing kick-ass campaigns.
Collaborate with the Art department. Bring those memes to life using the help of your fellow Art Director.
On the lookout for the new - features, channels, and intriguing trends. Research and put them to good use.
Compile monthly social media reports.
For brands like: Jerry's Pizza, Băneasa Shopping City, PROFM, Alka, Depanero, Untold, The Groom Lab
Then you've got what it takes, just share your CV and let's meet up.
Aplica la acest job