Anunt valabil pana la data de 2021-12-05
Companie: Conversion
Specializare: Social Media, Marketing, Digital, Art
Tip job: Full Time
Nivel: Senior, Middle
We're looking for an art director who sees what others don't or sees old things in a new light.
He is willing to show this to both our clients and their customers.
He's driven, endowed with healthy reasoning and has a strong visual culture.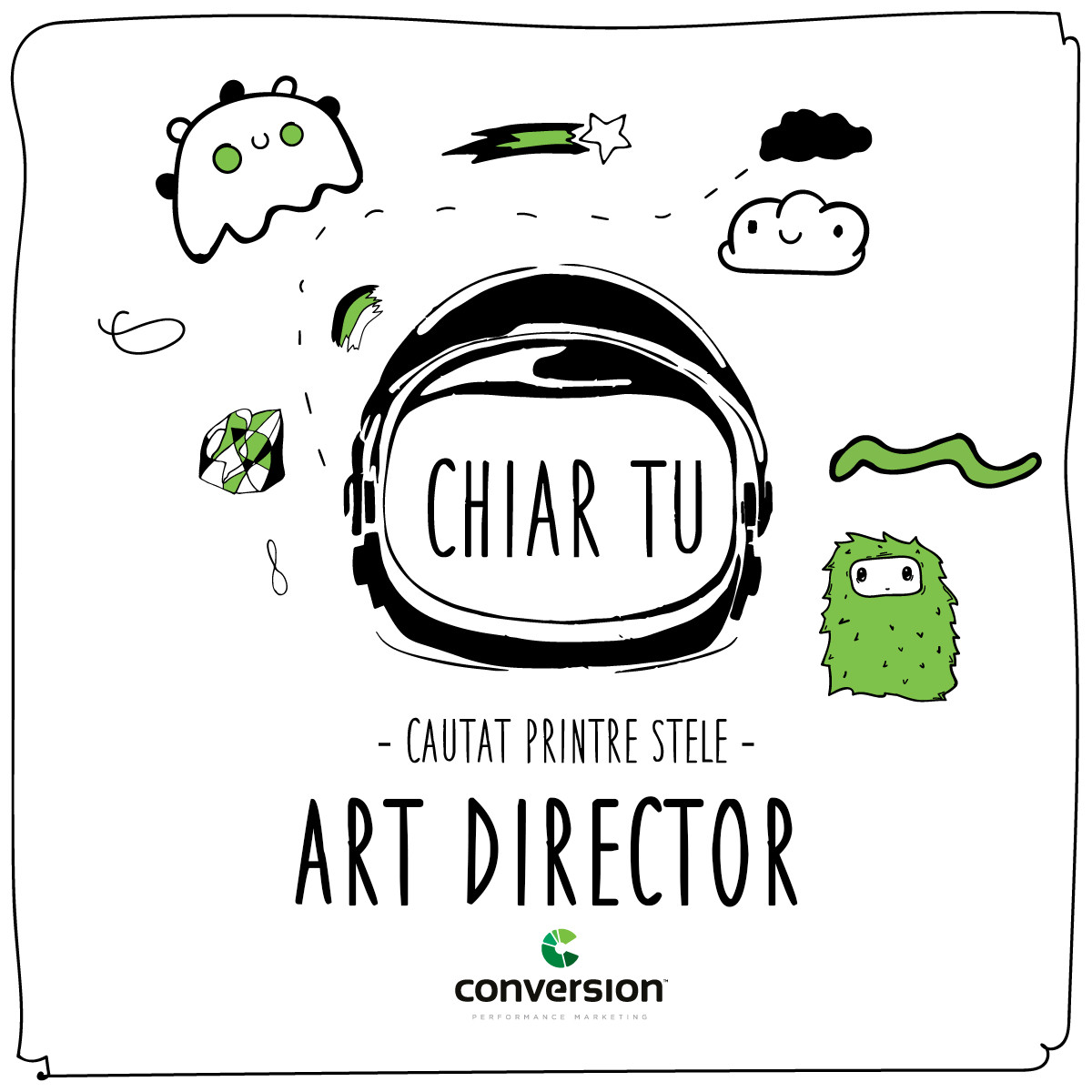 What we offer:
Opportunity to work on international campaigns and some of the best Romanian brands. Our recent projects cover work for Microsoft Education (CEE & EMEA), BRD Groupe Société Générale, MedLife, UNICEF, Fitbit CEE, Oriflame CEE, Aptamil (Nutricia), Edenia, Philadelphia, Syngenta, Toti pentru vin, Vegeta, Intesa Sanpaolo Bank.
Attractive salary, "pe cartea de munca".
Central office location in Bucharest, near Victoria Metro station.
Possibility to work from home.
What you have to do:
Devise strategically sound, compelling creative concepts
Art direction and design for digital campaigns, and expanding them beyond the digital landscape, when needed
Create video materials for digital campaigns and social media.
Required:
Supreme skills of Photoshop + Illustrator;
Strong advertising background, with a minimum of 3 years spent within digital agencies;
Good understanding of marketing and communication;
Love for craft, with attention to detail;
Motion graphics and video skills;
Taking feedback and interpreting it constructively;
Collaborating with account managers, copywriters and art directors;
Effective time management skills and the ability to meet deadlines.
Please send your portfolio to demonstrate creative and technical skills by November 30th!
Aplica la acest job