Anunt valabil pana la data de 2021-12-23
Companie: Leo Burnett
Specializare: Social Media, Marketing, Digital, Copywriter, Art
Tip job: Full Time
Nivel: Middle
We're growing so we're hiring digital creatives (art & copy).
We require a minimum of 2-3 years' experience working in a digital advertising agency or on digital / social media centric accounts.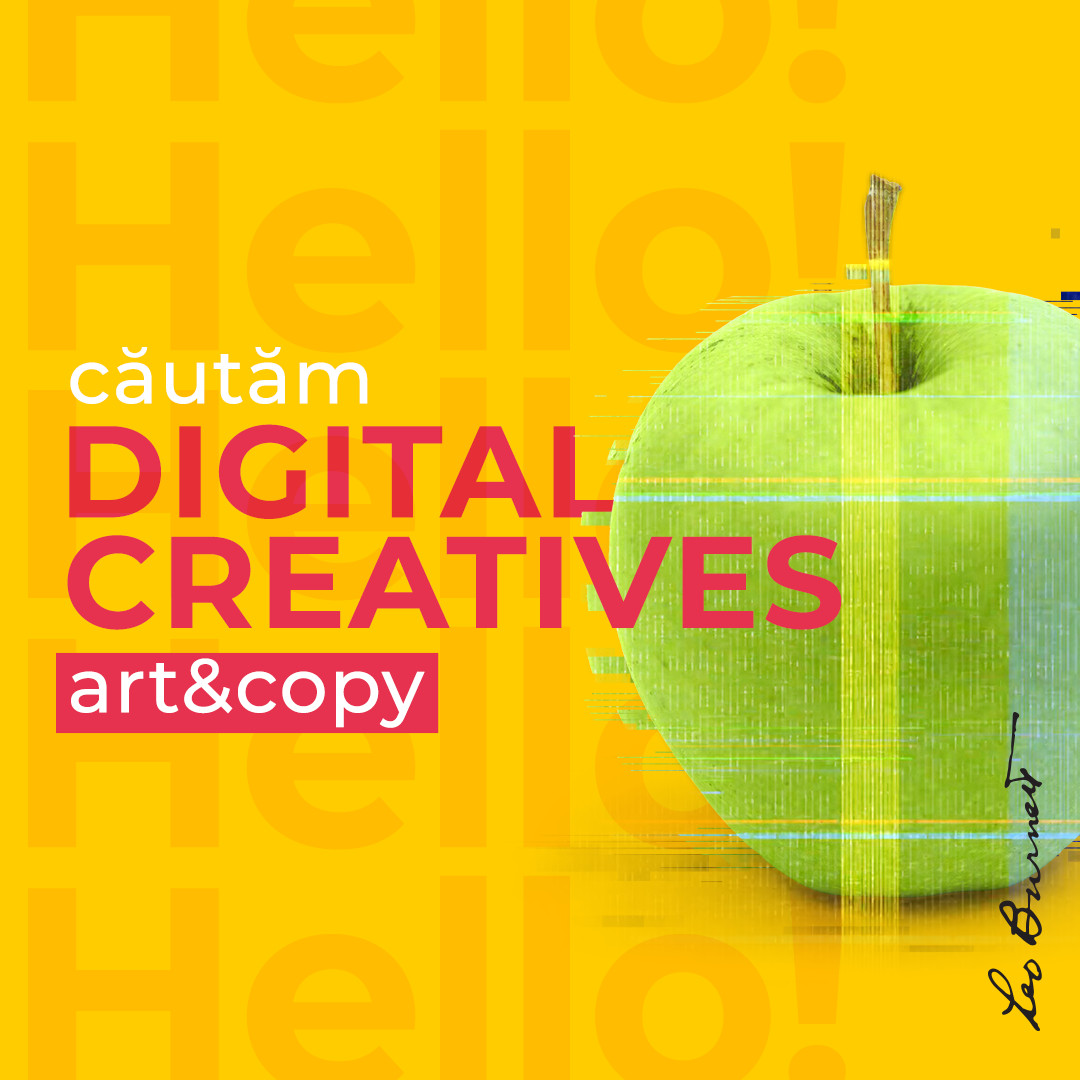 For this job, a good understanding of the online landscape and the myriad of new platforms is a must.
Also, a childlike optimism, with bias towards making something real versus just talking about it.
Send your CVs or portfolios here:
Aplica la acest job