Anunt valabil pana la data de 2022-02-28
Companie: The Parenthood
Specializare: Social Media, Marketing, Digital, Account
Tip job: Full Time
Nivel: Senior
Ne marim echipa, cautam Senior Digital Account!
Daca esti pasionat de Digital Media & PR, iti place nisa de parenting, esti creativ si pozitiv, cel mai probabil vom face super echipa impreuna!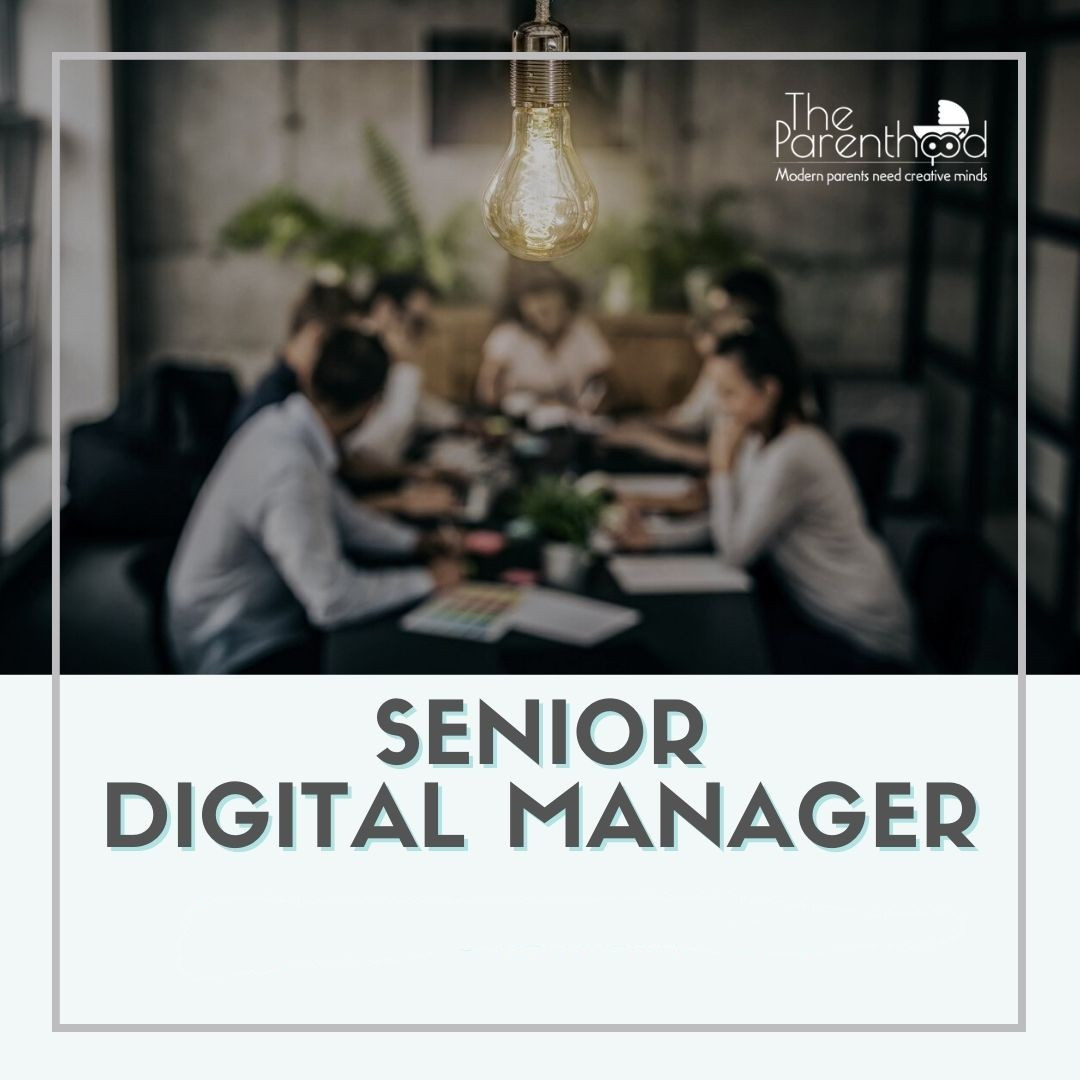 Rolul tau in echipa:
Gestionarea si dezvoltarea portofoliului de clienti si a relatiei cu acestia;
Dezvoltarea, planificarea si implementarea de directii strategice pentru proiecte de digital media, PR, social media & evenimente pentru clientii existenti sau clienti noi;
Pregatirea si sustinerea de prezentari specific/ de strategie pentru clientii din portofoliu si pentru clienti noi;
Oferirea de consiliere strategica clientilor si implementarea directiilor strategice pentru a le sprijini campaniile de comunicare (campanii de PR, campanii de digital media, campanii de influencer marketing, etc) si planurile de digital media;
Elaborarea de continut specializat in functie de strategia si mediul de comunicare (comunicate de presa, articole, copy-uri pentru social media, website-uri, bannere, video interviuri/ de promovare si landing page-uri de campanie, etc);
Gestionarea si cresterea relatiilor cu mass-media, influenceri, vedete, bloggers, youtuberi si alti creatori de continut din zona de parenting;
Monitorizarea si raportarea campaniilor derulate de agentie.
Te potrivesti job-ului daca:
Ai experienta in PR sau Digital (in agentie/ la client) - minim 3 ani;
Cunosti si ai mai lucrat pe diverse platforme de SM, de la Facebook, la Instagram, Tik Tok, Youtube, Canva si altele;
Ai experienta in gestionarea si implementarea de campanii de comunicare in digital media si PR;
Studii de specialitate in domeniul comunicarii;
Stii sa scrii texte lungi, texte scurte, texte foarte scurte, texte care conving si vand;
Ai o minte creativa si poti genera idei/ concepte de campanii;
Esti orientat catre rezultate si catre client;
Ai o personalitate placuta, deschisa, pozitiva;
Esti adaptabil si atent la detalii;
Ai capacitatea de a gestiona simultan mai multe proiecte pentru mai multi client;
Intelegi de ce deadline-urile sunt importante si le respecti.
Agentia The Parenthood este partea a HUB-ului de Digital Parenting ADS, singura regie de digital nisata pe piata de parenting din Romania. Ne-am dezvoltat ca un liant intre branduri si parinti, dezvoltand campanii impreuna cu bloggers/ vedete/ influencers din zona de parenting si nu numai. Ne concentram sa construim relatii pe termen lung intre consumatori si branduri contextualizand brand-urile, integrandu-le cat mai natural in viata de zi cu zi a familiilor.
Dintre clientii pentru care am dezvoltat campanii in 2021 amintim: Disney Romania pentru brandurile Disney Channel si Disney Junior, Danone Romania pentru brandurile Danonino, Milupa si Aptamil, EwoPharma Romania pentru brandurile Protectis si Revalid, The Family Butchers pentru brandurile Reinert si Martinel, DeSilva Romania pentru brandurile Vittel Kids, Corny si Kikkoman, Scovergaria Micai, Yuga Romania, Ferring Pharmaceuticals, Republica Bio si altii.
Aplica la acest job