Anunt valabil pana la data de 2022-06-11
Companie: McCann
Specializare: Marketing, Account
Tip job: Full Time
Nivel: Senior
McCann Worldgroup, part of the Interpublic Group (NYSE: IPG), is a leading global marketing solutions network with over 20,000 employees united across 100+ countries by a single vision: To help brands earn a meaningful role in people's lives.
McCann Worldgroup was recognized by the Cannes Lions as the 2019 Network of the Year and by the Effies as the world's most creatively-effective marketing services company in 2018, 2019, and 2020. The network is comprised of McCann (advertising), MRM (data science/technology/relationship marketing), Momentum (sponsorship and total brand experience), McCann Health (professional/dtc health care communications), and CRAFT (production).
The strength of our creative capability and innovative thinking has led to some of the world's most celebrated, effective, game-changing work for top brands. Maximizing that strength means bringing together an extensive mix of socially, culturally, and cognitively diverse talent - and creating conditions where they feel empowered to boldly share the fullest expression of their unique worldview. We fiercely believe in the power of creativity and innovation to positively influence society and inspire greater equity and inclusion within the communities we serve. So, every day we deliberately and intentionally choose to embody our global philosophy of Conscious Inclusion and, in turn, fuel our mission to help brands earn a meaningful role in people's lives.
The Role:
McCann Worldgroup seeks an Account Director to act as the day-to-day agency integrator and client lead on their piece of business, responsible for the efficient running of the account and the team working into them. The Account Director should know their client's business inside-out, understanding the key challenges they face, and have good relationships at all levels. They will lead projects autonomously, with a full understanding of all the elements, including resourcing and finances. They'll be spotting opportunities, then working on the agency's strategies to deliver them, paving the way for their team.
We need someone to help us partner with Strategy and Creative to think problems through… for the world.
The Team
The Account Management team here at McCann Worldgroup pride themselves on being relentless in converting opportunities for our clients, our agency, and our community. We are curious, strategic, and creative with a never-ending passion for doing fantastic work.
The Ask
For our McCann Worldgroup Account Director, leadership manifests across:
Our People:
Find, develop, align, and inspire talent: our talent is our biggest asset. We must cultivate an environment of generosity, learning, possibilities, bravery, and smarts that is equally inspirational and efficient/actionable.
Have effective conversations and give useful feedback – even if the conversations aren't always easy.
An Account Director is a role model.
Our Clients:
Invest time and energy in developing a close and productive relationship with clients and deal directly with the most senior clients as needed. Demonstrate an understanding of and share their passion for the brand, as well as their pressures and frustrations.
Be responsible for initiating, deepening, and extending senior-level client relationships, resulting in account growth, stability, and reduced risk of loss. Accountable for the quality of agency presentation to their clients, including proposal documents, and ensuring all work is sold most effectively.
Our Creativity:
Have a point of view, and never be afraid to share it. If an Account Director knows their clients and their issues, the Account Director will understand what is right and not.
Collaborate with strategy and creative teams to ensure all of our work is outstanding.
Our Process:
Develop and foster approaches and tools to drive integrated marketing strategies for clients. Be a strategic business partner for your client - understand the strategic direction and critical challenges facing their business and quickly become a strong partner.
Work collaboratively with planning to steer and inform the direction of the strategy. Look for further opportunities for the brand and, ultimately, the agency.
Our Place:
Drive the triumvirate way of working within the office and across the brands (strategy, business, creative). Calibrate the right teams to ensure strategic & operational excellence and presence.
Our Promotion:
Be the industry's and Business Leadership's voice/face.


What You Will Do:
The Account Director for McCann Worldgroup will be required to:
Support the business in leveraging your expertise to navigate the FMCG sector's complexities and nuances to create breakthrough communications.
Join a senior-level team of the agencies finest on an enormous line of business within our most extensive accounts to continue driving the brand forward in a highly competitive and fast-paced environment
Help lead the brand and clients across multiple integrated touchpoints as they look to continue to push the boundaries of creative deliverables.
Actively contribute to building / enhancing / streamlining process
Maintain knowledge of competitive trends within the category and recognize and address barriers to acquisition.
Drive thought leadership and strategic deliverables for the brand's future and identify great creative ideas in their infancy.
Manage the relationship of the partner agencies active on business.
Develop strong relationships with both our clients and your counterparts on the Creative and Strategy teams.
Mentor and coach junior staff.


Who You Will Be:
To be successful in this role, you will have demonstrable previous relevant experiences and skills with the following:
Key Skills:
Problem Solving – Identify problems and provide information and data necessary to generate solutions.
Business Relationship Management – Closely track any changes in the client's business. Build and deliver best-in-class business solutions over time to establish effective relationships.
Strategic Thinking – Build expertise with proprietary strategic tools (5Cs, Relationship Mapping, etc.) to effectively partner to create inspiring briefs.
Creative Thinking – Relentlessly drive creativity by generating business angles and ways into the client that are unexpected and insight-driven.
Influence & Negotiation – Respond effectively to the positions of others and create milestones and symbols that rally support.
Financial Acumen – Manage the day-to-day financials of the account to ensure client and agency are on budget and updated frequently.


Other Characteristics of an MW Account Director:
Minimum of 7-10 years' experience in a client service role in an agency.
The ideal applicant would have been involved in multiple integrated campaigns and have a deep knowledge of digital ecosystems.
Solid understanding of agency and creative process.
Ability to inspire world-class creativity.
Track record of building strong long-term client relationships.
Continually drive for results and highest quality standards.
Highly developed interpersonal and communication skills.
Demonstrated fiscal management skills.
Ability to keep composure in high-stress situations.
Experienced people manager, demonstrating strong mentoring abilities.
Highly detail-oriented and can synthesize information from multiple perspectives and sources to make specific recommendations that align consumer and business needs.
Demonstrated strategic thinker with the ability to lead a business.
Solid understanding of business and the current marketplace.
Ability to design and deliver a presentation with a creative flair.
McCann Worldgroup's Values:
Our shared MW Values of Bravery, Integrity, and Generosity guide our behaviors in how we work together to deliver exceptional client work.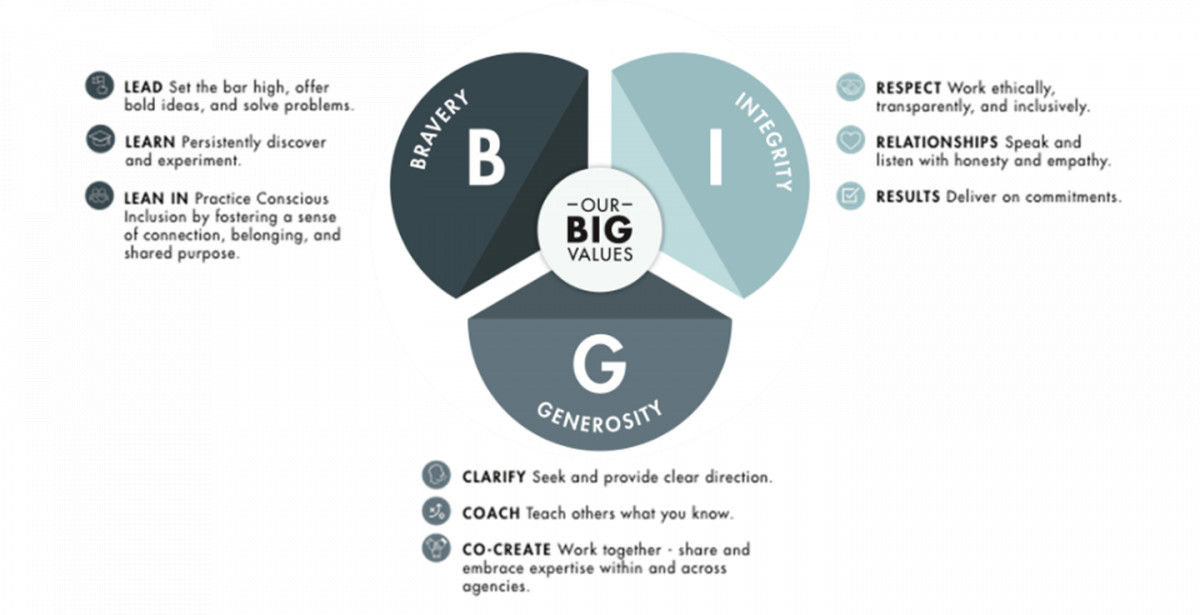 McCann Worldgroup is an Equal Employment Opportunity (EEO) employer. We embrace diversity in all its form. We provide equal employment opportunities to all qualified applicants without regard to race, color, religion, sex, sexual orientation, gender identity, national origin, age, protected veteran or disabled status, or genetic information.
Aplica la acest job