Anunt valabil pana la data de 2022-10-01
Companie: Nerds & Words
Specializare: Social Media, Marketing, Digital, Content
Tip job: Full Time
Nivel: Middle
We're looking for a Social Media Content Creator with at least a couple of years of experience, to join this remote-working team of ours at Nerds & Words.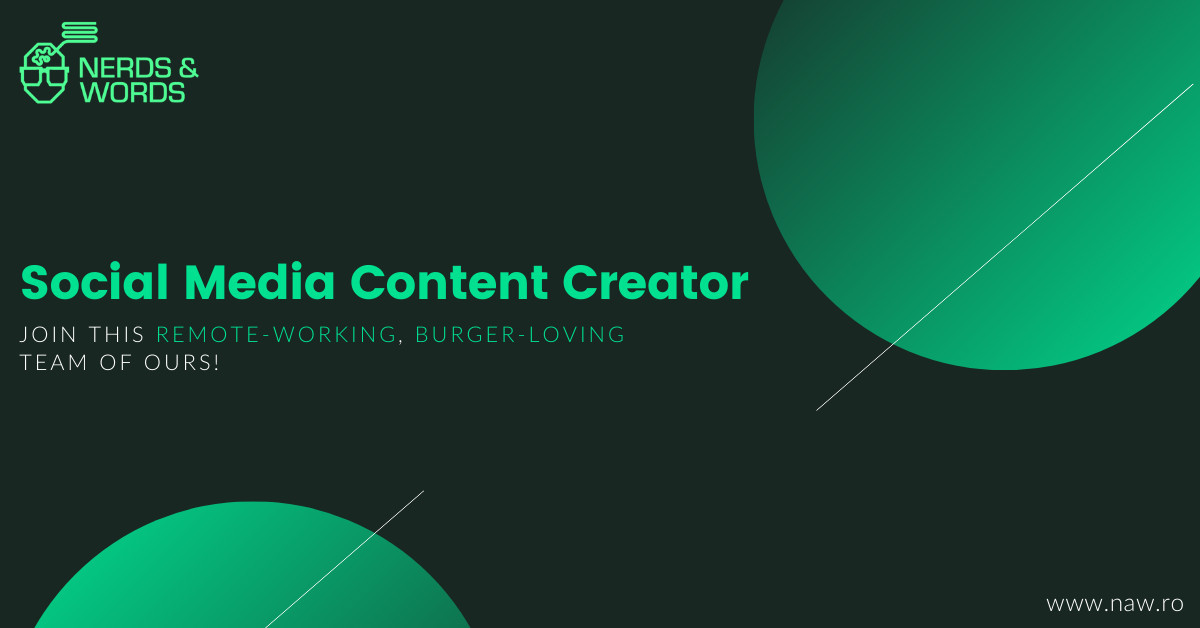 What you'll be doing:
SM content creation & planning for clients in just about any sector you can think of, both cool & boring: real estate, IT, food, sports, e-commerce etc;
Post/implement the content across clients' SM accounts;
Community management.
What you need to bring to the table:
A longstanding friendship with the usual suspects: Facebook, Instagram, Linkedin;
Genuine respect and interest for quality content writing & copywriting;
Design/editing skills (Canva or similar) that won't win you medals at Cannes, but will make the client go "niiice";
Customer centricity & willingness to absorb feedback (ie. ability to not tell clients to piss off when they're being difficult);
Good work ethic & team spirit;
Ideas, initiative, eagerness to get better;
Staying up to date with trends & latest developments in social media & digital.
What we bring to the table:
Remote work;
Access to courses, webinars, tools, people, and whatever else you need to grow;
A bunch of other stuff that we consider the norm, so no need to tell you about fair wage, private medical coverage, funny team & chilled working environment.
To apply:
Send your CV and/or portfolio by clicking the shiny blue button below.
Aplica la acest job