Centrade a realizat campania de lansare a serialului romanesc UMBRE, produs de HBO Europe si regizat de Igor Cobileanski si Bogdan Mirica. Obiectivul campaniei, desfasurate pe durata primului sezon, a fost acela de a atrage publicul de toate varstele catre acest produs local, consolidand in acelasi timp imaginea brandului HBO ca sursa de entertainment ce depaseste mereu asteptarile consumatorilor. 
Conceptul serialului si al campaniei de promovare este dualitatea. Totul se invarte in jurul lui Relu, un taximetrist cu nevasta si copii care, in "timpul liber", este si recuperator pentru o grupare de interlopi de Bucuresti.
Prin mesajul-intrebare "Familie sau familia?", Centrade si HBO pun accentul pe zbaterea interioara a lui Relu, care trebuie sa aleaga intre doua lumi total diferite.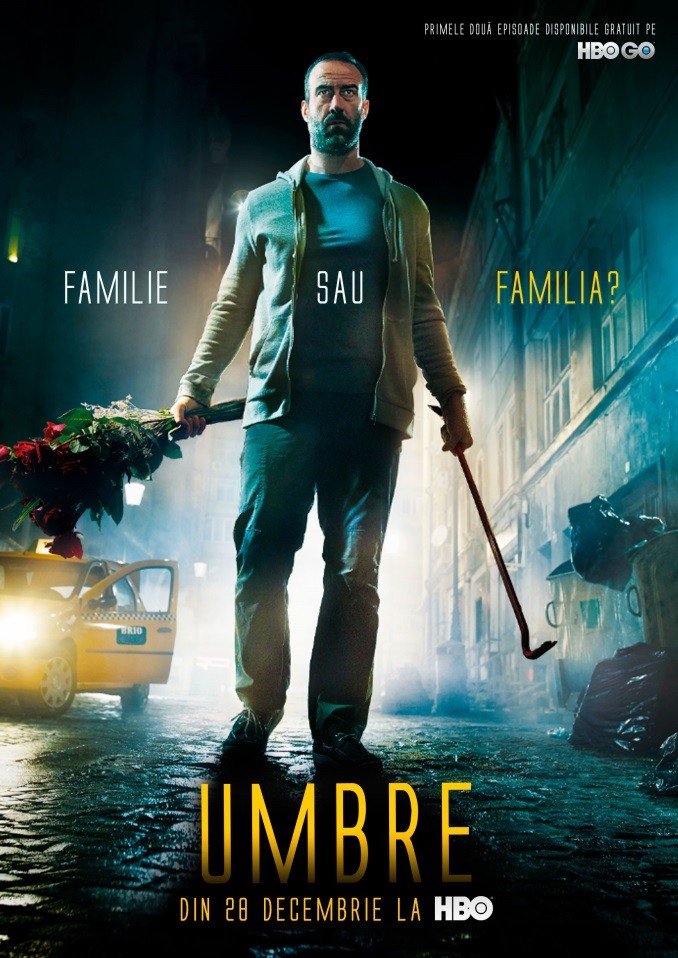 Campania de promovare a serialului se bazeaza pe o abordare neconventionala a diferitelor medii de comunicare – online, outdoor, indoor, PR.
Cu putin timp inainte de lansarea serialului, publicul de specialitate – bloggeri si critici de film – a fost destinatarul unei cutii cu unelte menita sa trezeasca in ei un strop din freamatul intern al lui Relu, personajul principal. Lopata, ciocanul sau banda adeziva din cutie sunt unelte care pot fi folosite atat pentru lucruri banale, cum ar fi micile reparatii pe care le faci acasa, cat si pentru actiuni mai putin ortodoxe, cum ar fi torturarea, imobilizarea sau chiar uciderea celor de care ai vrea sa scapi.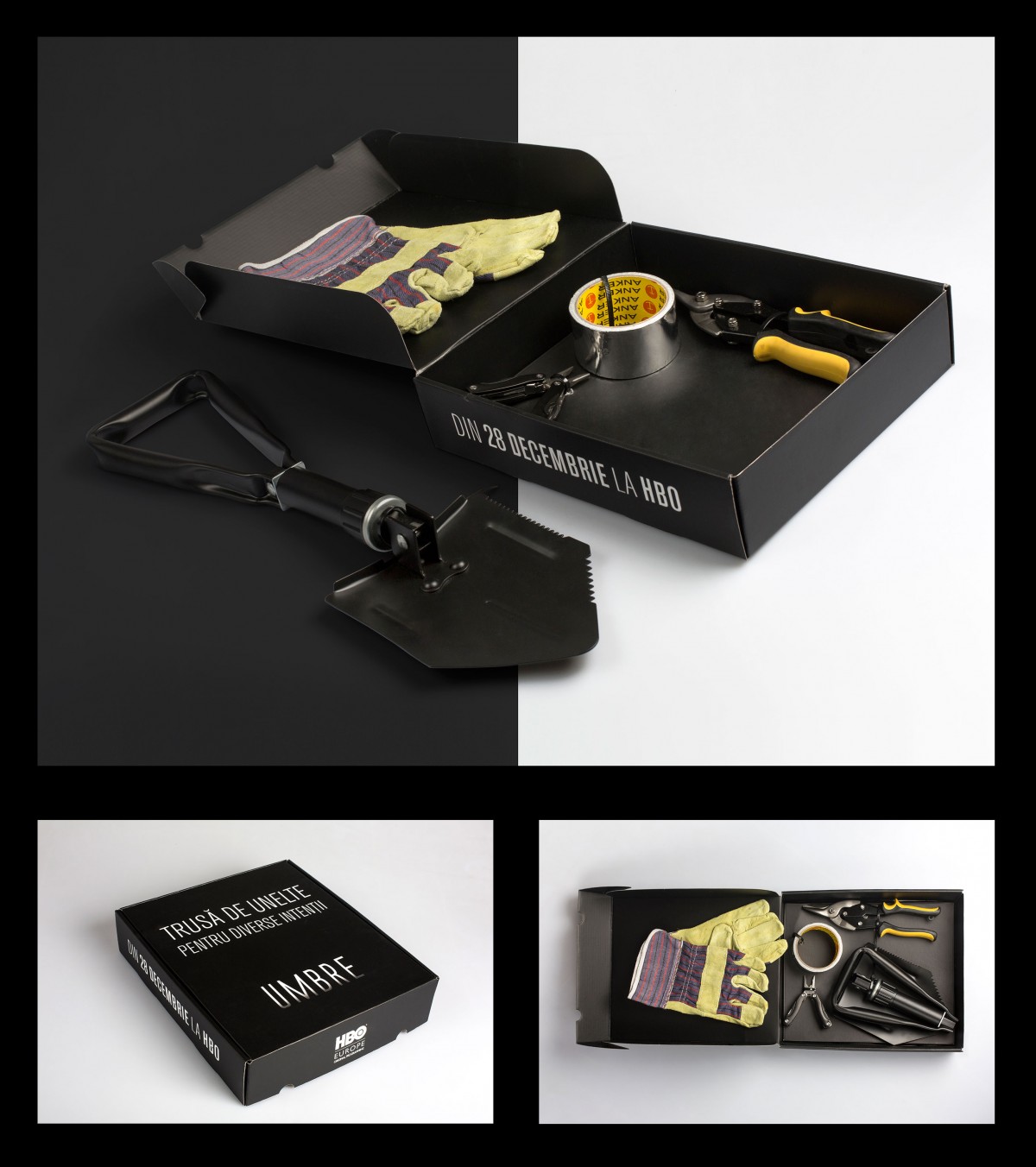 Mobilierul urban din statiile de autobuz a fost transformat in vitrine ce au avut drept exponate aceleasi unelte, care pot fi folosite la activitati casnice sau criminale.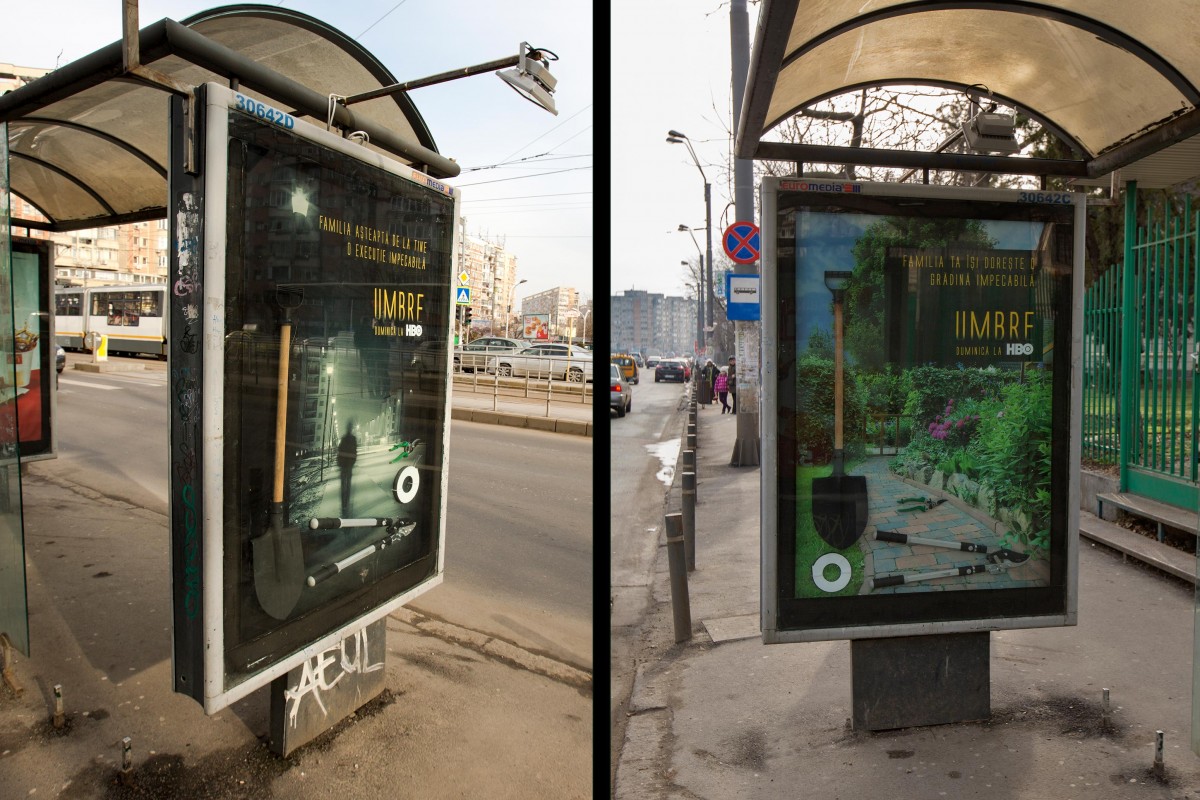 In Bucuresti, in zonele Unirii, Universitate si in Centrul Vechi, umbrele proiectate pe asfalt reflectau imaginea unei familii care se transforma sub ochii trecatorilor in imaginea unei gasti de mafioti, exact asa cum familia lui Relu se transforma treptat in familia de mafioti din care nu se poate sustrage.
Sfarsitul primului sezon a fost marcat, pe 19 februarie, de un eveniment conceput si organizat de Centrade – o petrecere in atmosfera vietii de noapte a interlopilor bucuresteni, la care au participat peste 400 de persoane. Invitatia online interactiva, decorurile si activarile le-au aratat participantilor la fiecare pas ca nimic nu este ceea ce pare atunci cand ai de-a face cu un stil de viata duplicitar.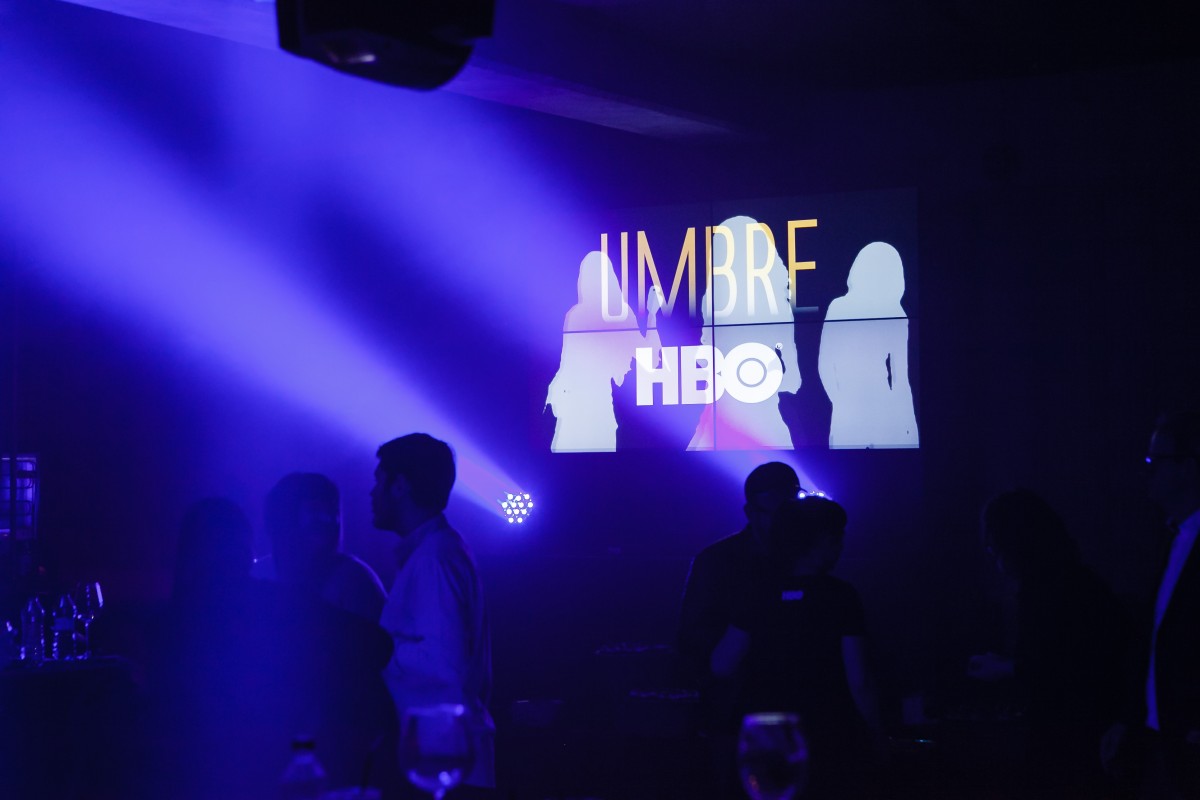 Succesul serialului "Umbre" este confirmat de numarul mare de vizualizari al primelor doua episoade pe YouTube si HBO GO, inregistrate intr-un timp atat de scurt, si de clasarea in topul IMDB, cel mai important site de filme, emisiuni TV si entertainment.
Povestea serialului, asa cum a fost deja validata de public, a dat aceeasi dependenta precum alte seriale celeble – Game of Thrones, The Sopranos, The Wire, Broadwalk Empire – din acelasi motiv: pentru ca ia de mana privitorul si il duce intr-o lume la care nu are acces cu usurinta in viata reala.
Echipa Centrade care a lucrat la aceasta campanie de promovare este alcatuita din: Laura Iane (Co-Creative Director), Marius Tianu (Co-Creative Director), Alexandru Malaescu (Senior Art Director), Cristian Scurtu (Senior Copywriter), Razvan Lazareanu (Copywriter), Vlad Giogu (Head of Graphic Design), Marius Eftimie (Digital Copywriter), Catalin Ghinescu (Digital Art Director), Adrian Rosianu - Graphic Designer, Alexandra Terzi (Junior Web Designer), Corina Bratu (Strategic Planner), Gabriela Nanu (Client Service Director), Ioana Hurdubelea (Account Director), Deniss Radu (Account Manager), Dan Draghicescu (Senior TV Producer).
Din echipa HBO au facut parte Irina Catanchin (PR & Marketing Manager), Ofelia Nastase (PR Coordinator at HBO Romania), Magda Lisca (Marketing Coordinator at HBO).