Suntem o echipă experimentată si prietenoasă, si asiguram pentru peste 20 de agenții de media si advertising, resursele necesare realizării cu succes a proiectelor web și mobile.
Am realizat până în acest moment sute de proiecte web și mobile, începând de la proiecte mai mici, website-uri de prezentare (Drupal sau WordPress) și aplicații personalizate de Facebook (dezvoltate in HTML, PHP, CSS si JS), până la proiecte mari, pe diferite framework-uri (Symfony, Laravel, Angular sau Nodejs) și platforme de eCommerce (Magento, OpenCart sau PrestaShop).
Prin ce ne diferențiem? Am înțeles că executarea proiectelor conform unor specificații, folosind procese rigide este o rețetă ineficientă. Înainte de toate, încercăm să înțelegem, impreună cu agenția parteneră, tipul de client și modul în care proiectul va influența reputația și, în final, business-ul acestuia.
În realizarea proiectelor noastre utilizăm metodologii Agile, dintre care Scrum pentru software development și Kanban pentru software management. Lucrăm cu echipe de 2-3 programatori (pentru proiecte de web/mobile development), astfel încât să putem efectua în același timp diferite task-uri de frontend și backend.
Procesul de dezvoltare al fiecărui proiect este transparent și este bine stabilit împreună cu agenția, astfel încât partenerii noștri știu în fiecare moment, care este stadiul proiectului. Aceasta este modalitatea noastră de a elimina surprizele nedorite precum întârzierile, bug-urile sau alte lucruri neprevăzute.
De asemenea, acordăm consultanța necesară în realizarea de brief-uri, astfel încât să evităm cât mai mult din posibilele erori sau neînțelegeri de proces.
Echipa Land of Web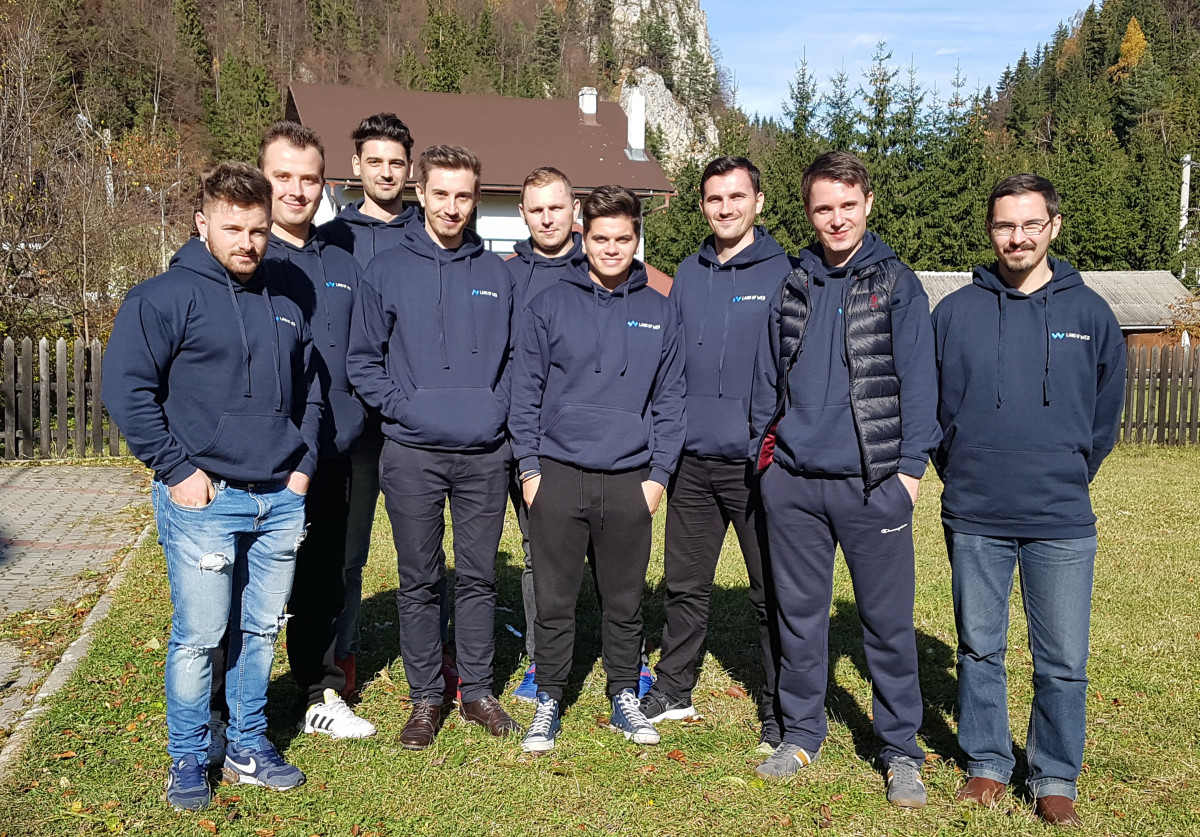 Serviciile Land of Web:
Dezvoltare Web - pentru proiecte care depășesc ca durată de realizare 5 zile, sau 40 de ore - aplicații Facebook, LP-uri complexe, magazine online, website-uri de prezentare, platforme de banking, website-uri corporate sau enterprise, etc.
Aplicații mobile - pentru sistemele Android și iOS.
UI/UX & Graphic Design - pentru eShops, website-uri CMS, platforme web și aplicații mobile.
Mentenanță Web - pentru consultanță și audit web și mobile, LP mai mici, NL.uri, suport tehnic aplicații web și mobile.


Tehnologii utilizate:
• Limbaje: PHP, JS, HTML, CSS, SQL
• Framework: Symfony, Laravel, Yii2, NodeJS, AngularJS, Bootstrap
• CMS: CMS custom, Drupal sau WordPress
• eCommerce: Magento, OpenCart sau PrestaShop
• Mobile: Android, iOS
• Versionare: BitBucket
• Automation server: Jankins
• Project and task management: Trello, Asana, Basecamp
Portofoliu de clienți:
Echipa Land of Web a fost implicată în proiecte din întreaga lume. Colaborăm cu peste 20 de agenții digitale din România. Dintre partenerii noștri menționăm: Kinecto, Leo Burnett, Spada, Tempo Advertising, McCann PR, IdeologIQ, Loopaa, The Geeks, The Mansion Advertising, Smite, V8 Interactive, Green Pixel, Chapter 4, Centrade, Pastel, Tribal Worldwide.


Echipa de management:
Iustin Vadana, Managing Director Land of Web
Teodor Loghin, CTO Land of Web
Contact
Date de contact sediu București:
Adresa: Str. Sirenelor nr.91, etaj 5, sector 5, București
Site: http://landofweb.com
Tel: +40 724 302 757
Email: office@landofweb.ro
Date de contact sediu Iași:
Adresa: Str. Elena Doamna, nr. 20-22, 700398, Iași
Site: http://landofweb.com
Tel: +40 724 302 757
Email: office@landofweb.ro
Conturi sociale
www.facebook.com/landofweb
www.twitter.com/landofweb
www.instagram.com/landofweb
www.linkedin.com/company/9549421
Extra info
Afla mai multe despre Land of WEB
Portofoliul: Branding • Online