Pe 20 aprilie 2018 TEDxEroilor își propune să aducă mai aproape de publicul clujean o parte din experiența conferinței TED2018 - The Age of Amazement prin TEDxEroilor Live. Evenimentul va avea loc la Cinematograful Florin Piersic, din Cluj Napoca, și va începe la ora 18:30.
Echipa TEDxEroilor va organiza proiecția sesiunii cu numărul 3, intitulată "Nerdish Delight", care este găzduită de către Helen Walters - Head of Curation TED. Streaming-ul va oferi o prezență virtuală la evenimentul din Vancouver, Canada, și vizionarea în exclusivitate a unei serii de 7 vorbitori din cadrul conferinței TED2018 - The Age of Amazement, din domenii precum: inginerie, IT, robotică, antreprenoriat, inginerie biomedicală sau leadership.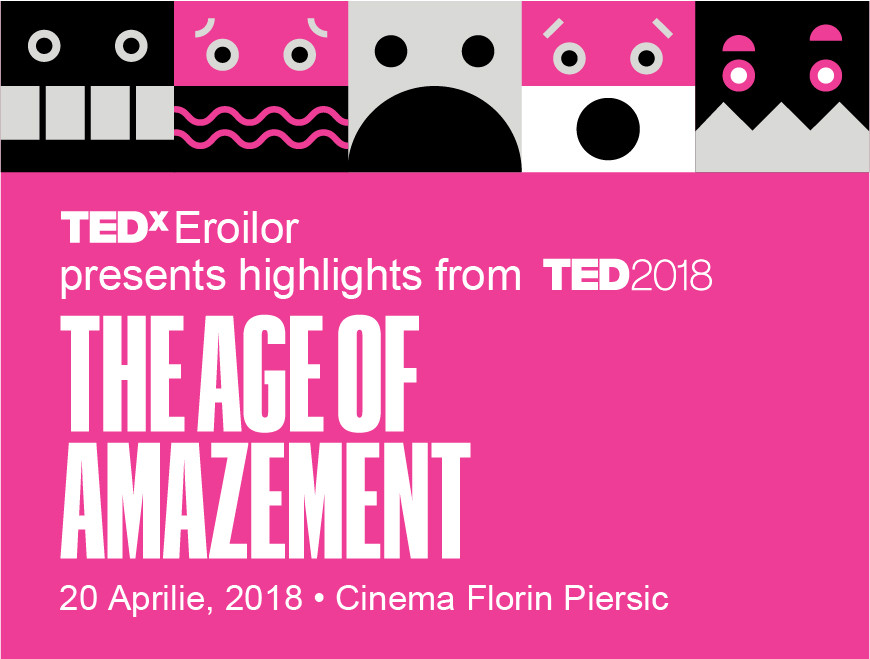 Speakerii TED2018 care vor fi difuzați în cadrul TEDxEroilor Live sunt::
Gwynne Shotwell – SpaceX Chief Operating Officer
Dina Katabi - Technologist
Supasorn Suwajanakorn - Computer scientist
Giada Gerboni - Biomedical engineer
Simone Giertz - Queen of shitty robots
Rajiv Laroia - Curious  engineer
Melanie Shapiro - Identity entrepreneur
Prețul unui bilet este de 20 de RON.