Miercuri, 27 iunie, de la 19:30, ne vedem pentru o ediţie speciala Lady Steps – Drinks, Dance & Delight Party, un wrap-up party înainte de a intra oficial în vara. Va aşteptam cu un set-up muzical made by YOU: 15 minutes of fame & a lot, a lot of good fun!
Join the list for 15 minutes of fame! La această ediție Lady Steps eliberăm pupitrul pentru invitații care vor să pună muzică și să contribuie la the good vibes & groove. Oricine se poate înscrie pe listă printr-un comment aici. Intrarea este liberă.
Lady Steps este un proiect ADC Romania, inspired by UniCredit Bank Romania.
Parteneri: Electrecord.com, Lillet, & The Institute.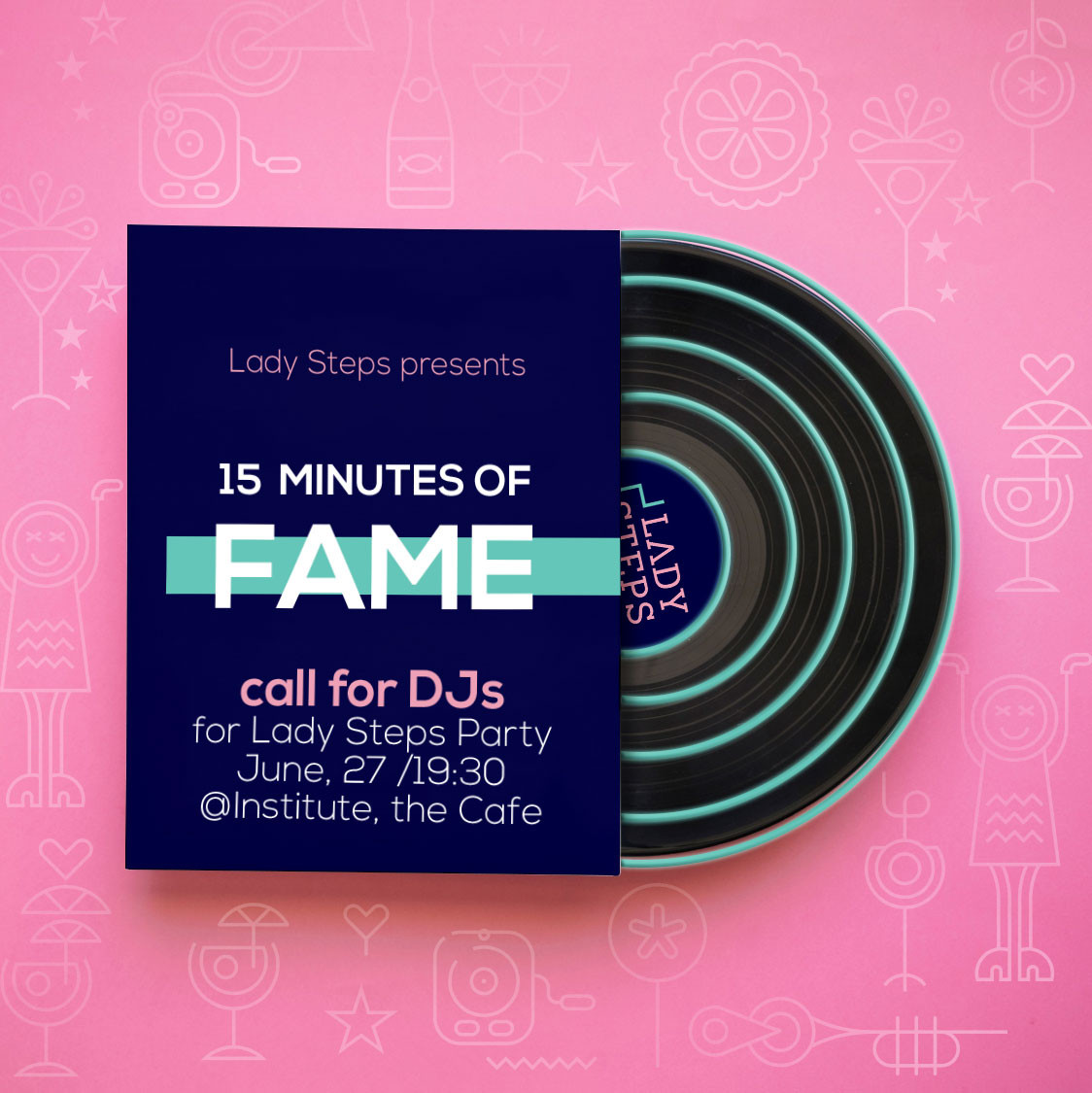 Printre cele mai importante proiecte ADC România se numara: Şcoala ADC*RO, Lady Steps şi Top 3 ADC. Art Directors Club România (ADC*RO) a fost înființat în 2008 și reprezintă o asociație non-profit, al cărei obiectiv este acela de a promova și de a recunoaște excelența în creativitate. Misiunea organizaţiei este de a conecta şi de a aduce împreună cele mai puternice talente creative şi de a le pune la dispoziţie instrumente prin care să se manifeste cu solidaritate, generozitate şi excelenţă profesională.