Singurul festival dedicat vinurilor premium şi superpremium revine cu o ediţie aniversară! Fratelli va găzdui, pe 18 şi 19 septembrie, festivalul RO-Wine, locul în care antreprenorii HoReCa şi profesioniştii din domeniu, dar şi iubitorii şi colecţionarii de vin pot interacţiona direct cu proprietarii cramelor participante.
Ca în fiecare an, festivalul va include crame din România, Europa şi din alte regiuni viticole ale lumii, o selecţie gourmet impresionantă, masterclass-uri susţinute de autorităţi în domeniu şi evenimente speciale.
Ca și la edițiile precedente, accesul profesioniștilor din piața horeca şi – proprietari, sommelieri, barmani, reprezentanţi - este gratuit în ambele zile.
"Este un moment pe care îl aşteptam de aproape un an şi jumătate. În condiţiile în care piaţa HoReCa a fost paralizată atâta vreme, iar producătorii de vinuri premium şi-au văzut cea mai importantă piaţă devenind, cu mici excepţii, nesemnificativă ca volum de vânzări, cred că un festival ca RO-Wine este o punte către relansarea de care avem cu toţii nevoie. Trebuie să interacţionăm, să ne revigorăm vechile parteneriate şi să descoperim unele noi, dar mai ales trebuie să ne reobişnuim să împărţim un pahar de vin cu oamenii importanţi pentru noi. Am ales să organizăm festivalul în septembrie pentru a putea garanta că vom oferi acelaşi standard de organizare şi participare cu care i-am obişnuit pe vizitatorii şi participanţii de până acum. În plus, este al cincilea an de RO-Wine, adică o adevărată aniversare a lumii vinului, şi totul trebuie să fie perfect! Şi va fi perfect!", spune Marinela Ardelean, co-organizator al festivalului.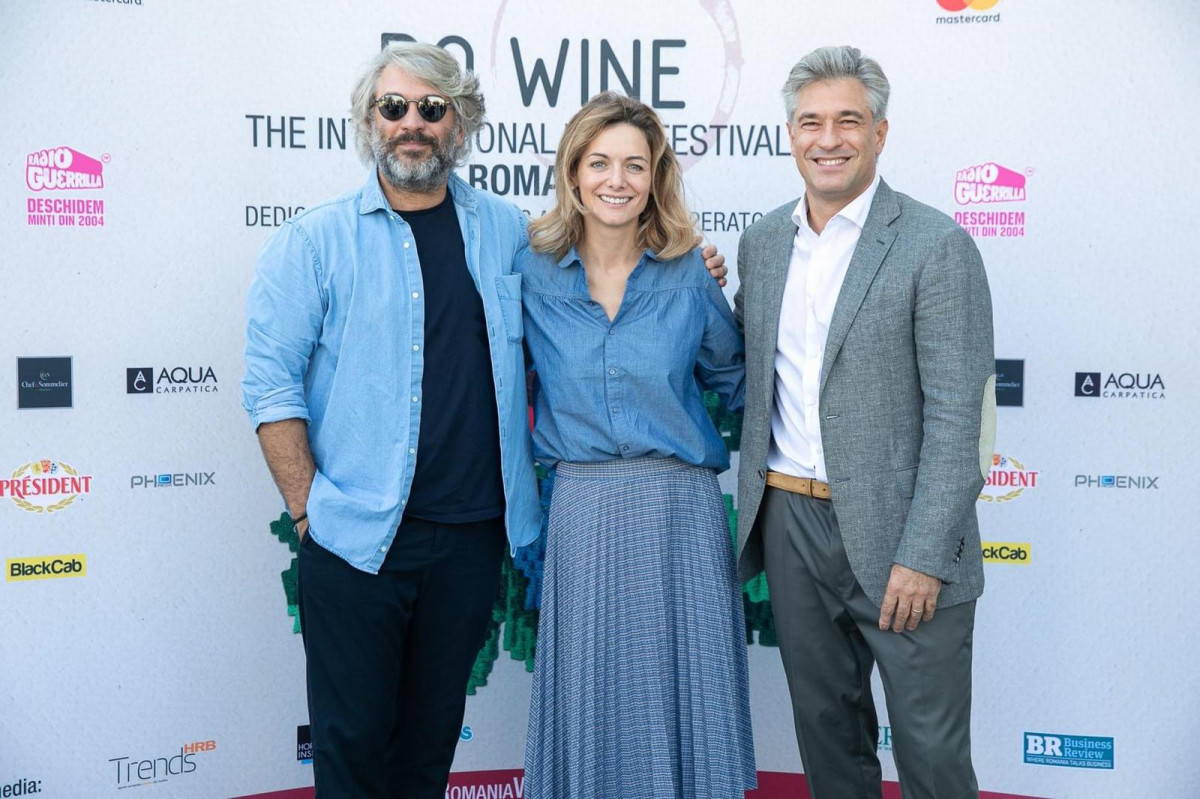 "Sunt foarte entuziasmat de această revenire la normalitate, o nouă normalitate pentru noi toţi.

Industria Horeca a avut de suferit în ultima perioadă dar am convingerea că perioada următoare va fi una benefică pentru toată industria. 

În calitate de operator HoReCa şi Vicepreşedinte HORA, cred că este de datoria noastră să susţinem această revenire prin toate eforturile posibile, să oferim oportunităţi noi atât operatorilor de restaurante, cât şi producatorilor şi pasionaţilor de vin.

Festivalul RO-Wine va respecta toate normele în vigoare pentru a oferi siguranţă atat expozanţilor, cât şi vizitatorilor, astfel încât să ne bucurăm cu toţii de 2 zile excepţionale, cu vinuri deosebite.  Aşadar, vă aşteptăm la RO-Wine!", a declarat Liviu Popescu, co-organizator RO-Wine | The International Wine Festival of Romania.
Vom reveni în curând cu detalii legate de participanţi, parteneriate, ambasadori ai festivalului şi lista de evenimente şi masterclass-uri.
Până atunci, o vară frumoasă şi bucuraţi-vă de vin!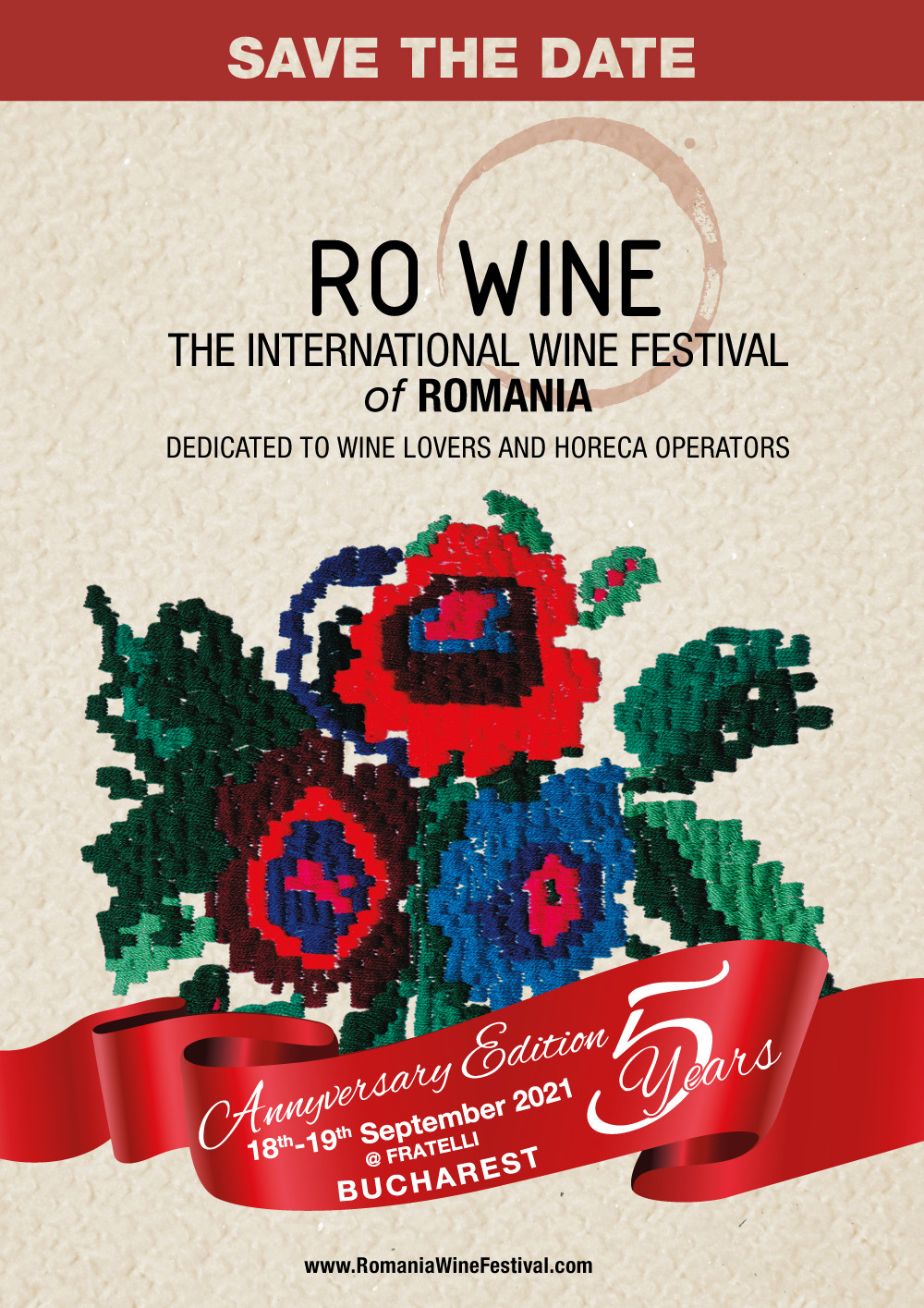 Marinela Ardelean este expert in vinuri si spirtoase, degustător profesionist în concursuri internaționale de vinuri, Global Brand Ambasador Brâncoveanu Vinars, consultant Carrefour şi autoare a cinci volume dedicate vinurilor românești. Marinela este și inițiatoarea proiectului "The Wine Book of Romania" primul ghid bilingv care cuprinde cele mai bune vinuri din România și Republica Moldova.
Liviu şi Mihai Popescu, co-proprietari Fratelli Grup, sunt recunoscuți de mai bine de 20 ani pentru dezvoltarea celor mai prestigioase proiecte din domeniul HoReCa.
Liviu Popescu, vicepreşedinte  HORA – Organizația Patronală a Hotelurilor și Restaurantelor din România, este un promotor al standardelor înalte în domeniul ospitalităţii. În 2016, a pus bazele companiei LP Hospitality Consulting, prin intermediul căreia împărtăşeşte experienţa sa în domeniul ospitalităţii celor pasionaţi de acest domeniu.
Mihai Popescu, câştigator a numeroase premii internaţionale în materie de design, este şi autorul conceptelor locaţiilor din Grupul Fratelli. Prin intermediul atelierului său, Twins Studio, participă la înfrumuseţarea pieţei Horeca din Romania şi de peste hotare, având un portofoliu vast de lucrări care-i poartă semnătura.