For three years now, jewelry artists from all over the world meet in Bucharest for few days and they show the brilliance of contemporary jewelry coming from various cultures and artists' communities. This year, Romanian Jewelry Week reunites 150 designers, associations and jewelers' collectives. 
Fabiana Fusco is one of the participants, she comes from Italy and her favorite creative themes are related to topics with social impact: migrations, people's fears of each other, the deep attachment to our roots. 
"The event brought the attention of the contemporary jewelry world with a very careful selection that points on innovation, creativity and keeps an eye not only on unusual material but also on artisans' ability" 
Romanian Jewelry Week 2022 is organized between 5th and 9th of October at the Romanian National Library and other related locations from Bucharest. For five days, the event offers a series of fairs, exhibitions, conferences, guided tours and many other surprises dedicated to jewelry lovers. We asked Fabiana few questions about the jewelry creation.
The beginning of your relation with the jewelry 
My love with jewelry started at the end of college before university. Thanks to my History of Art teacher that invited me to make an essay on famous  jewelry makers between the two wars. To find books and documents on it I started to go in a silversmith studio where at the end I decided to try to create something on my own and they putted me behind a bench.
Then, after the final exam  when I start to study at University, I continued to attend the workshop waiting to take the degree in History of Art and start a jewelry making school.  
Training stages as a jeweler and your mentors 
At the beginning of the study the owner of this laboratory in the center of Rome took me to the bench and gave me a saw and a silver sheet, he was saying " ok let's try to go straight"… it took me few days to produced thin metal stripes perfectly straight…very annoying! But I will be always grateful because the older artisans taught me that if you don't make errors by yourself you'll never learn how to do it and that in this kind of art you can learn from every single work you do…never stop study and try!
I decided to attend a course about one year in a jewelry school to learn the basic techniques but soon I was able to carry on by myself with lost wax work and create the first pieces for a little solo exhibition.
Your first jewels 
Honestly the real "number one" piece arrived during the jewelry school after University. It was a Sunflower pendant it helped to take confidence with lost wax technique, but I have to say that the first complete collection was the one that inspire me by a Jazz club in Rome where I went to listen to music and that give me the chance to make my first exhibition in 2002.
The themes you return to in your creations 
During the years my collection involved even more often social themes and they start to be  a way to express or to point the light on social topics. Migrations, fears people have of each other, the deep attachment of our roots like in the collection that I bring to ROJW 2022.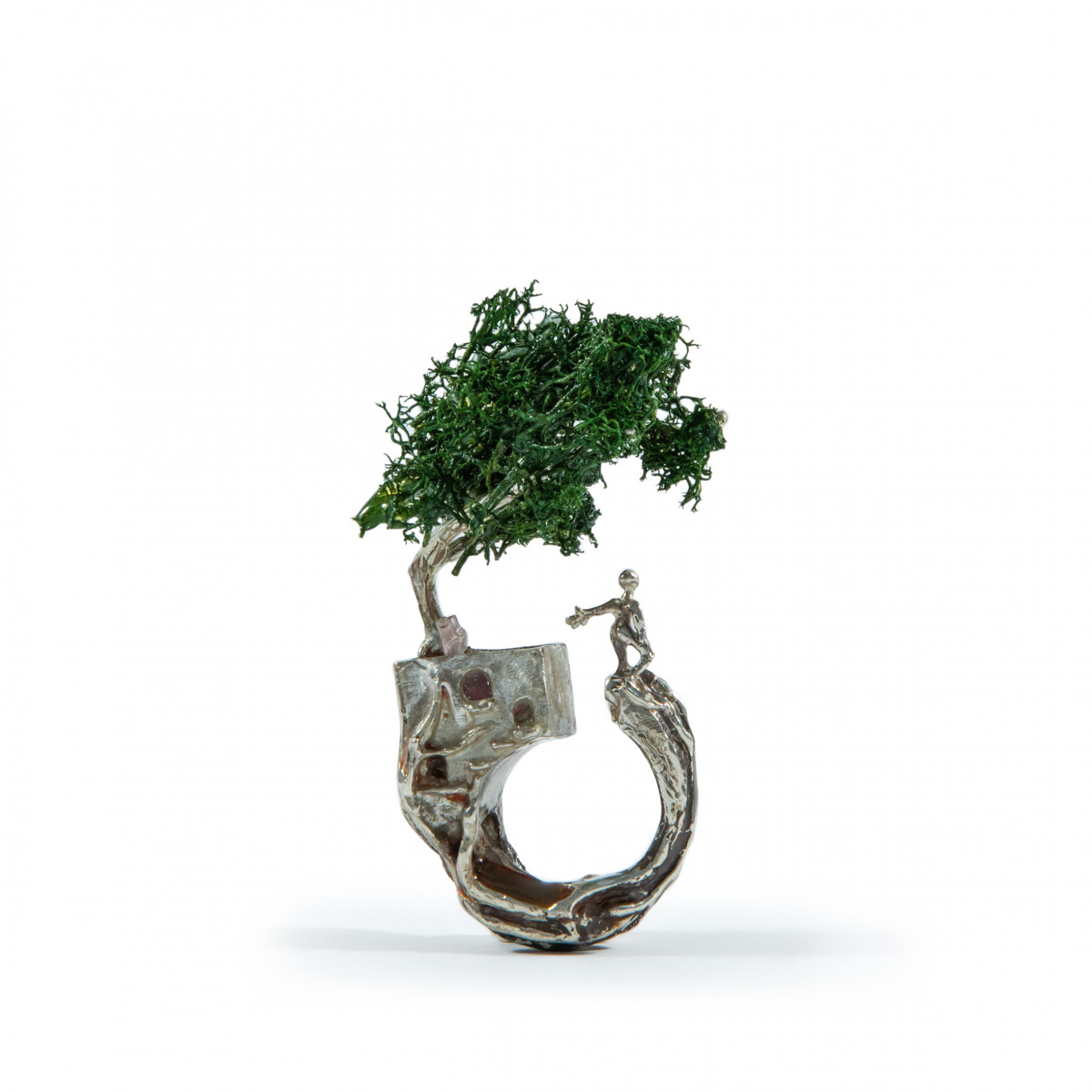 Your personal mark seen in your jewelry 
I think that my human figures were my signature…little figures often not more than few centimeters, elegant women figures gracefully and that seems to dance.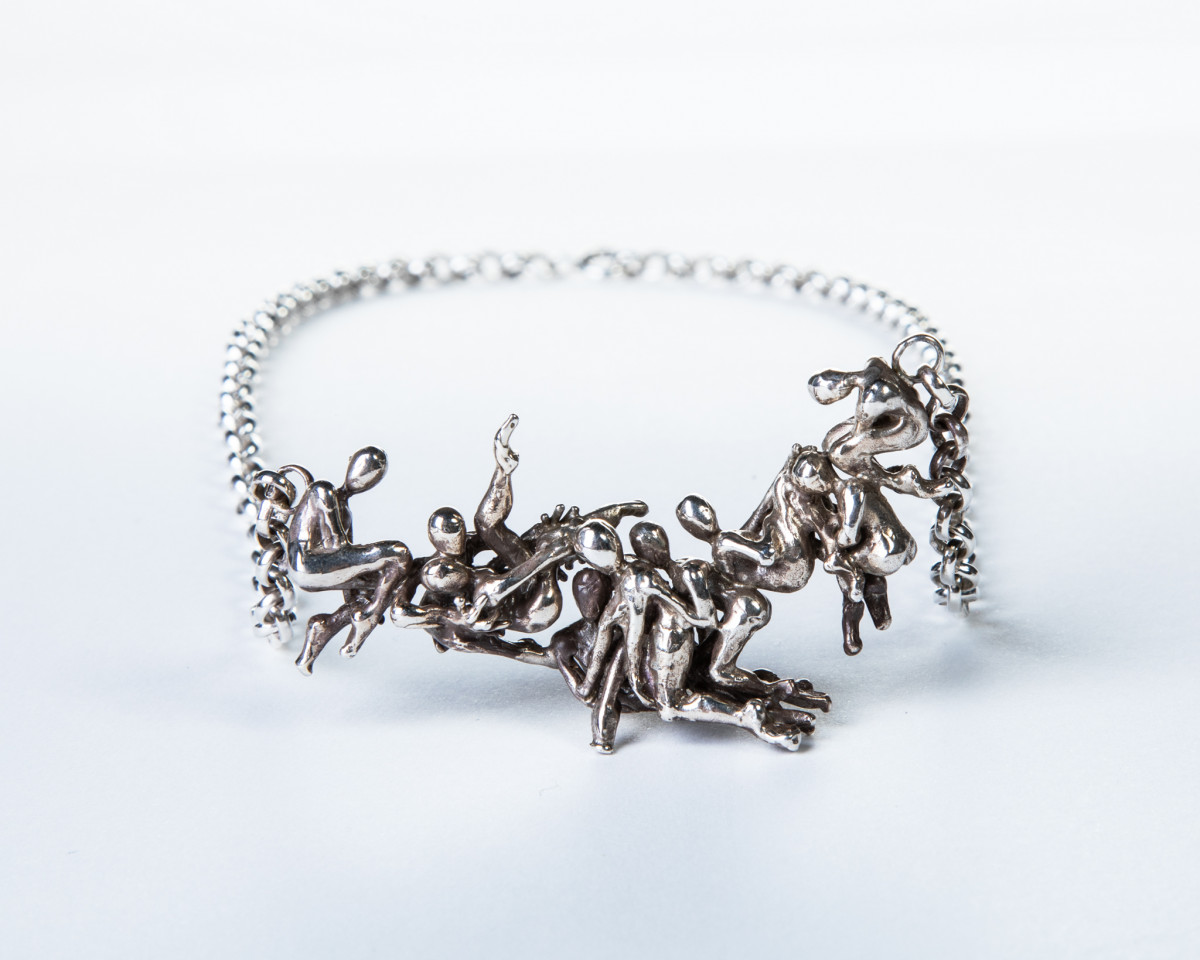 What are customers looking for in your pieces 
I hope that they can recognize part of their self, a similar way of felling emotions and the necessity to wear a hidden part of themselves under the sunlight without speaking.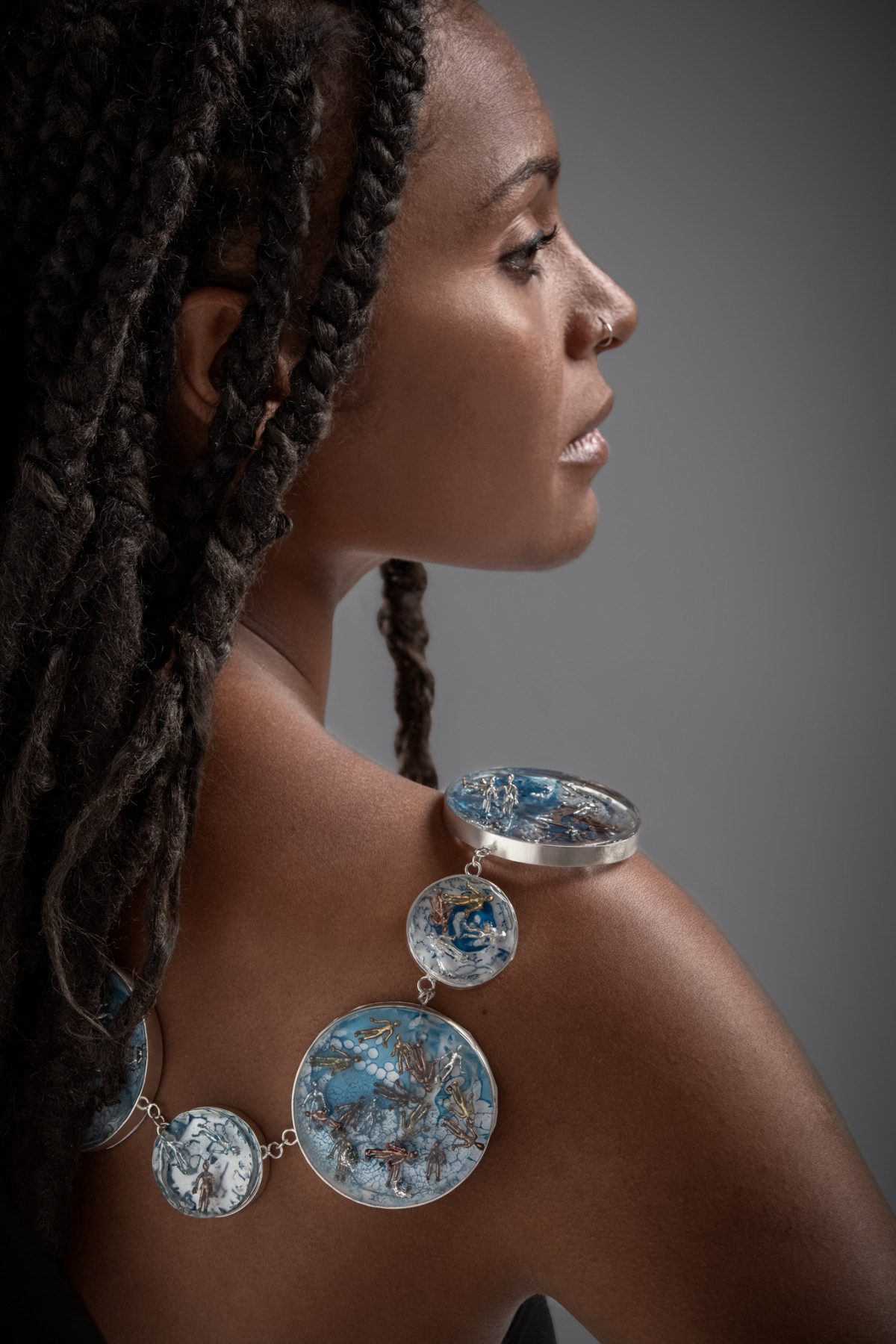 Your creative process: how an idea becomes a jewel 
I don't sketch, more often something that heat my soul become a sort of " vision" in my mind and at that moment I start to built the wax sculpture that after will be cast; this is the most beautiful part…just let the hands flows with thoughts and finally have the tiny sculpture in my hands. The hardest is finish it after the cast process…I have to say that at this point of the work my interest decreases.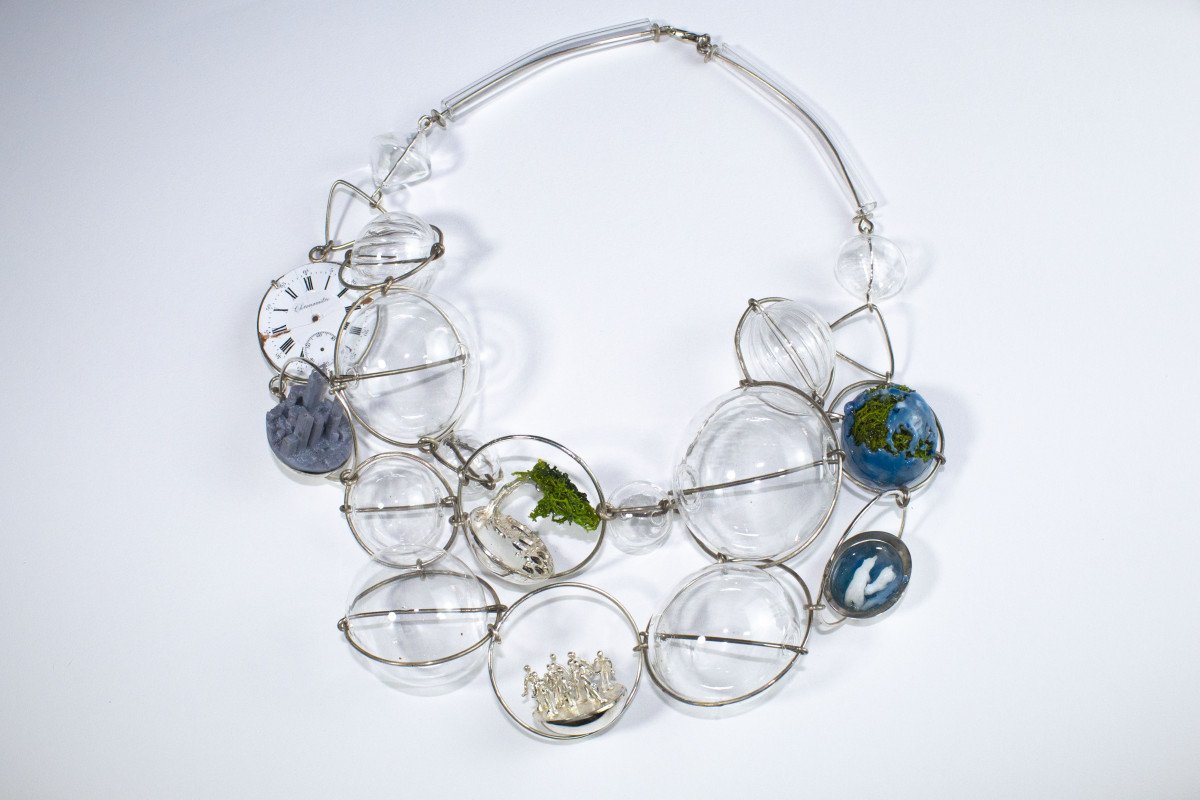 The evolution of jewelry design during last years 
When I started twenty years ago in Italy my kind of pieces where not so common, my themes also, so it was very difficult…now there is a lot of space for this kind of jewelry that is more a pieces of art not just an accessories and, not so much in Italy, but abroad I found a place to be myself and make what I like.  

Current trends in jewelry. What is overrated 
In contemporary jewelry I don't really think that there is a trend or there are trends… everyone find a place for his/her kind of research. I basically more bond with the classical artisans work with precious metal but I learned also to try different materials to embed on my works. But I have to say that sometimes I found kind of material researches were carry to excess just to do something "strange", out of the common but with non particular reasons.
Your presence at Romanian Jewelry Week 2022 
I was chosen to exhibit my works in 2019 but I could attend the exhibition only last year. Romanian Jewelry Week 2022 is a beautiful family to grow in, a real international community where you can meet other artists and learn a lot from them without competition. The event brought the attention of the contemporary jewelry world with a very careful selection that points on innovation, creativity and keeps an eye not only on unusual material but also on artisans' ability. A warm embrace that give you even good advice to discover Bucharest and Romanian traditions.
How did you connect with the local community
Last year I had the chance to met people from all over the world and close relations with 2-3 Romanian colleagues that brought me out during my stay and after we sent messages each other not only just for friendship but also talking about work staff, possible chance to share tips to find exhibitions to attend, open call and supplies…I have to say and they know that I fall in love with your city and hope to have the chance to come for a holiday to  Romania soon.