Cronologia Galei Wella 2015 nu are neaparat o ordine clar definita temporal, ci una care tine de exuberanta, lucru sub presiune, eleganta, tendinte si creativitate, intr-un iures de emotii.
Daca ati fi citit programul evenimentului desfasurat la Sala Palatului ieri, ati fi stiut ca Gala a avut un motiv in plus de sarbatorire: 135 de ani de frumusete Wella.
In continuare, ati fi aflat ca de la 11 la 13 ii puteati vedea in actiune pe stilistii de la unul dintre cele mai prestigioase academii din lume, Sassoon Academy Londra.
De la 14 la 17, puteati admira talentul concurentilor din sectiunile Trend Vision Cut & Color Women si Cut & Color Consacrati, Trend Vision Cut & Color Men si Trend Vision Long Hair, intrecandu-se in Finalele Romania Trend Vision Award.
Si, cireasa de pe tort, asa cum v-ar fi spus acelasi program, se intampla intre 18 si 20.30, in Sala Mare: Gala Wella Show, in care echipa Wella Romania a adus in scena trendurile anului 2015.
Insa citirea unui program nu v-ar fi putut pregati pentru spectacolul Galei Wella de ieri. Ziua a inceput cu un spectacol oferit de hairstilistii de la Sassoon Academy: Mark Hayes, Edward Darley, Alex Pineda si Emma Loen.
Nu s-a vrut a fi un seminar de coregrafie, dar rezultatul a fost asemanator: cei patru s-au sincronizat perfect in vorba si actiuni, transformand, sub ochii salii, cele patru modele care s-au lasat pe mainile lor.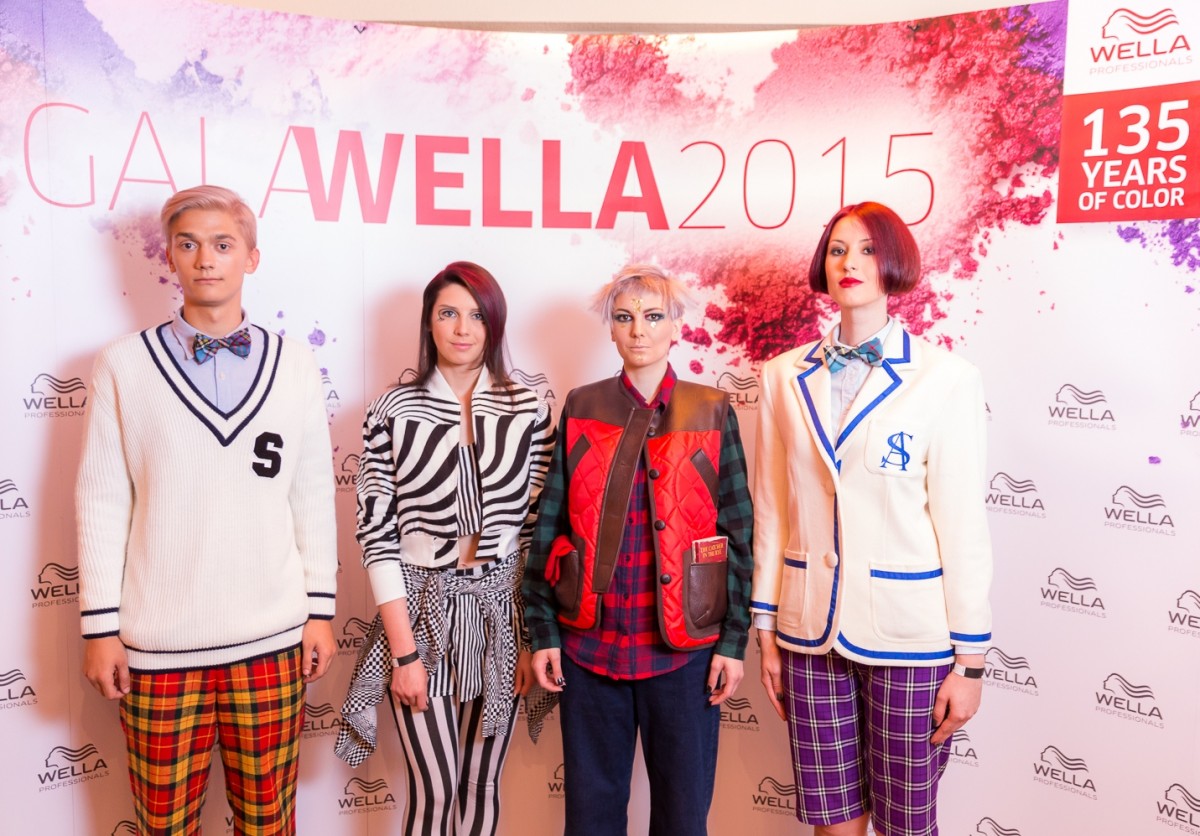 O interpretare a colectiei Sassoon Academy, The Group, pentru publicul roman
Dupa ce scena Salii Palatului a devenit catwalk-ul modelelor care au recreat noua colectie Sassoon - The Group, au inceput Finalele Concursurilor Nationale.
Trei ore contra cronometru pentru concurentii care aveau sa-si dovedeasca maiestria in taieturi, forme si culori, culminand cu prezentarea acestora din cadrul show-ului Galei Wella.
Sa vorbim si despre Gala, in imagini: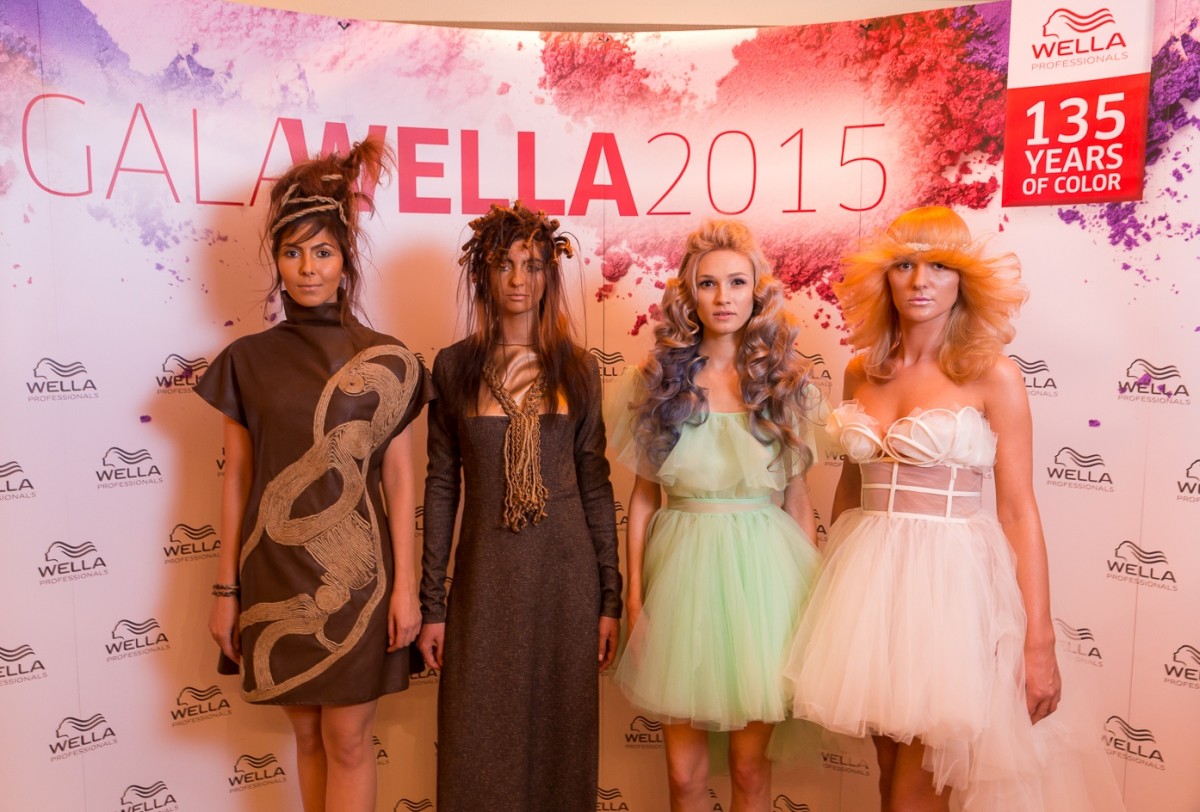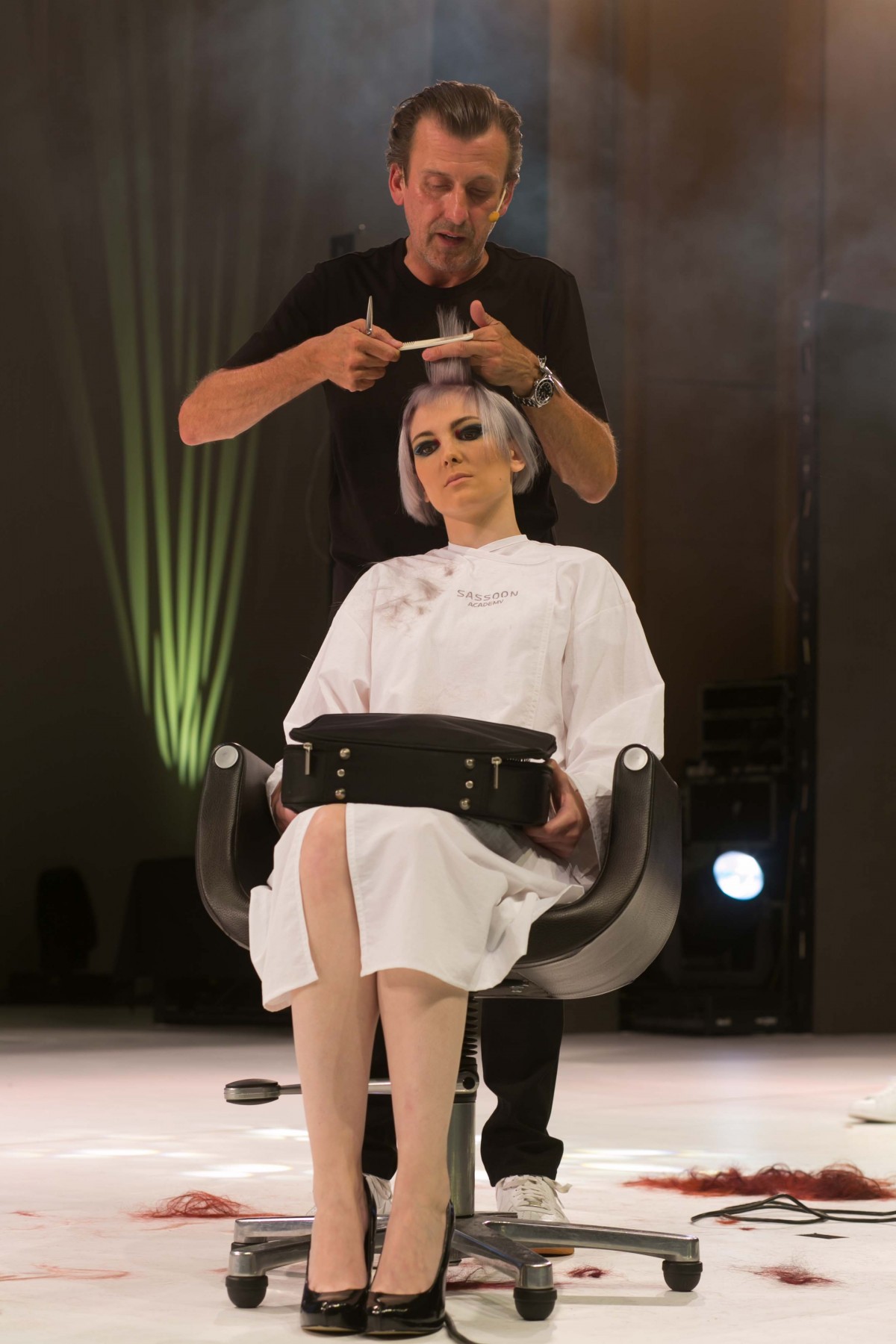 Mark Hayes oferind o mostra de maiestrie live, in cadrul Galei Wella
Echipa Wella Romania a adus in scena trendurile anului 2015. Lumina este elementul-cheie pentru sezonul de primavara/vara a acestui an: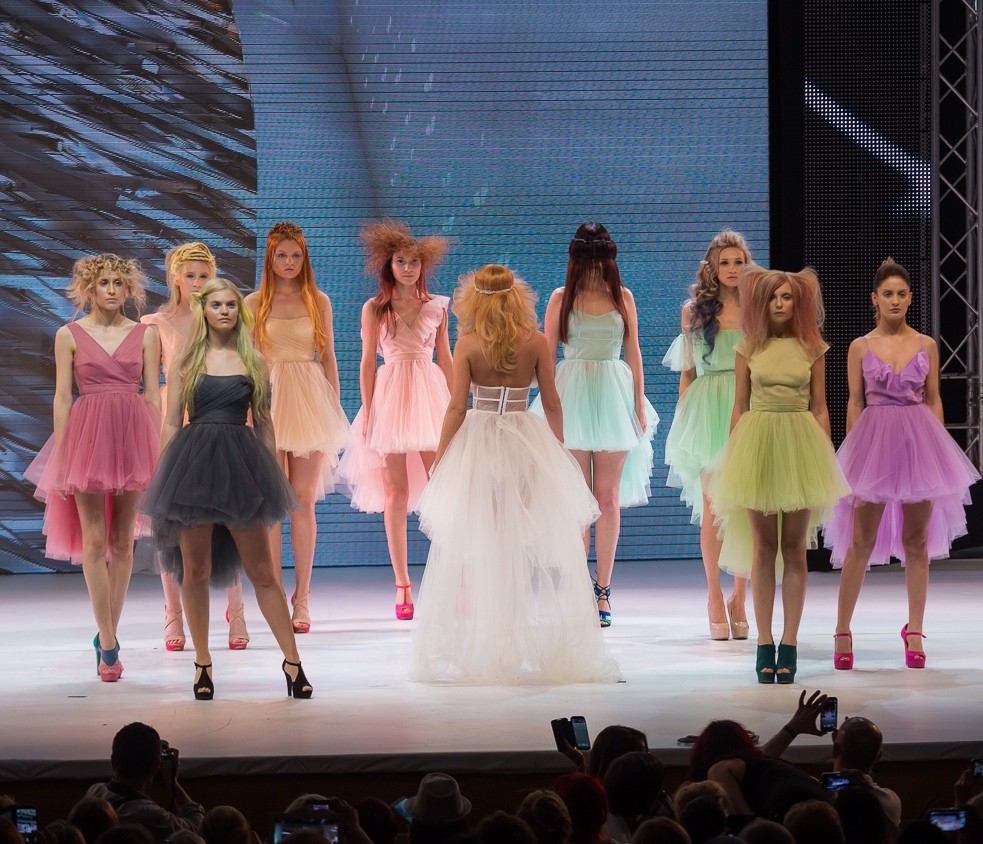 In trendul pentru toamna/iarna 2015, Uncharted Territories (Teritorii Neexplorate), se regasesc elemente din natura, ce aduc coafurilor un aer salbatic: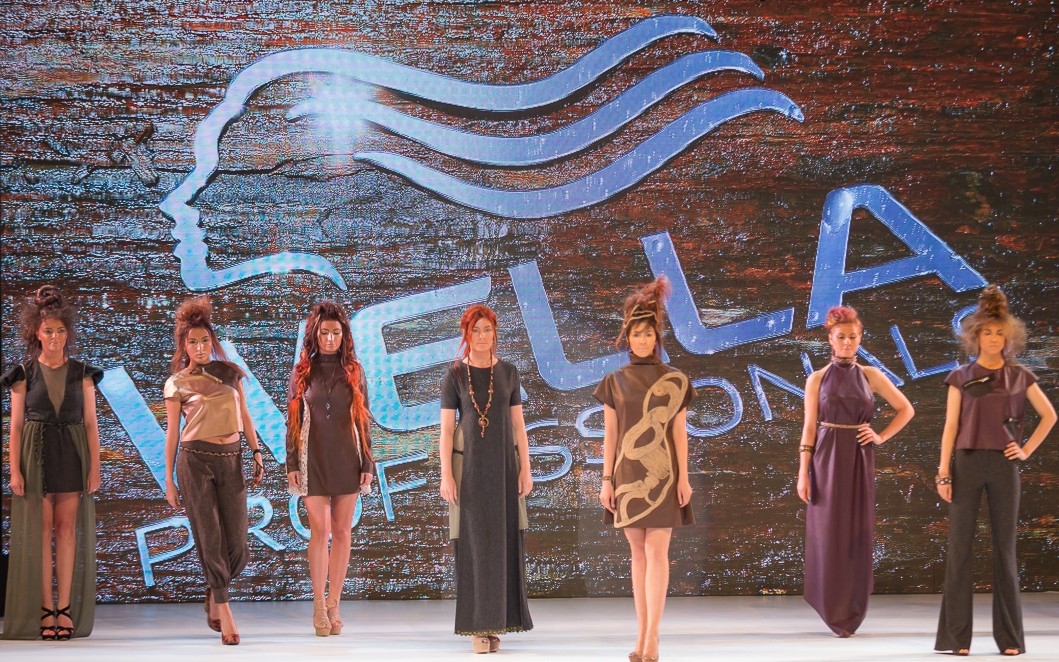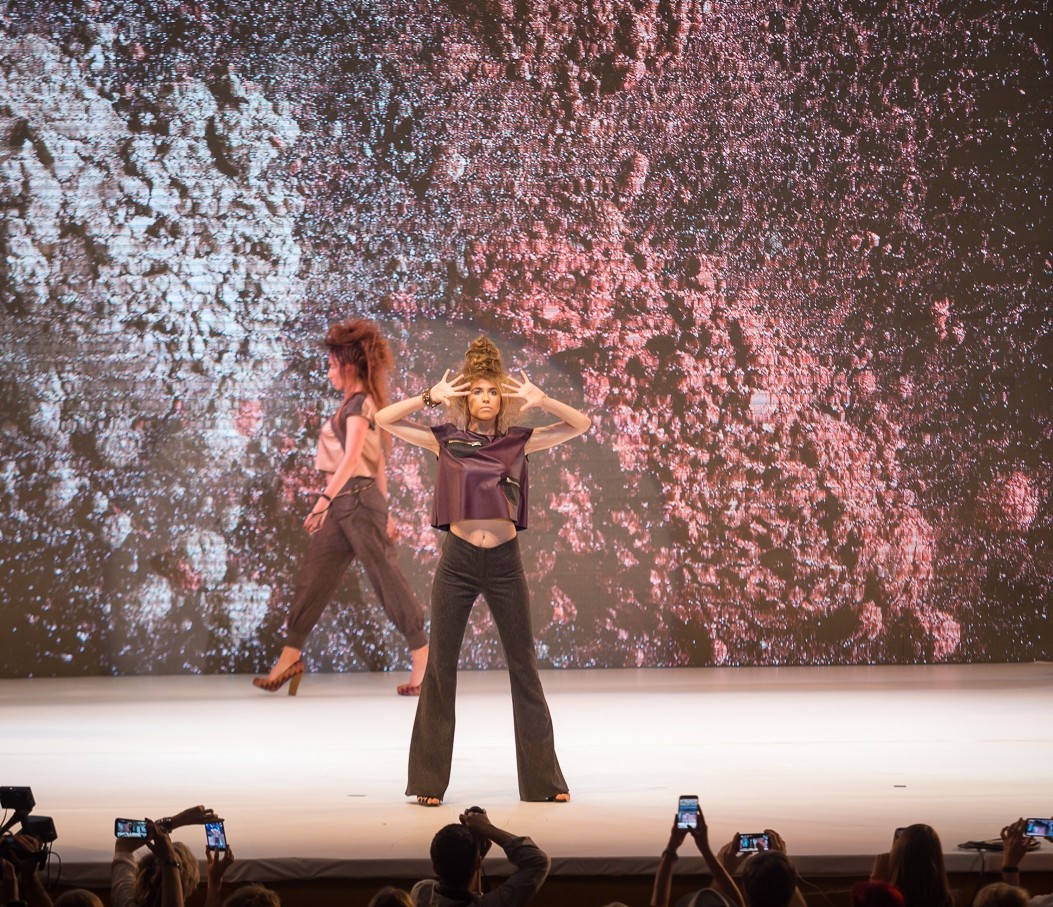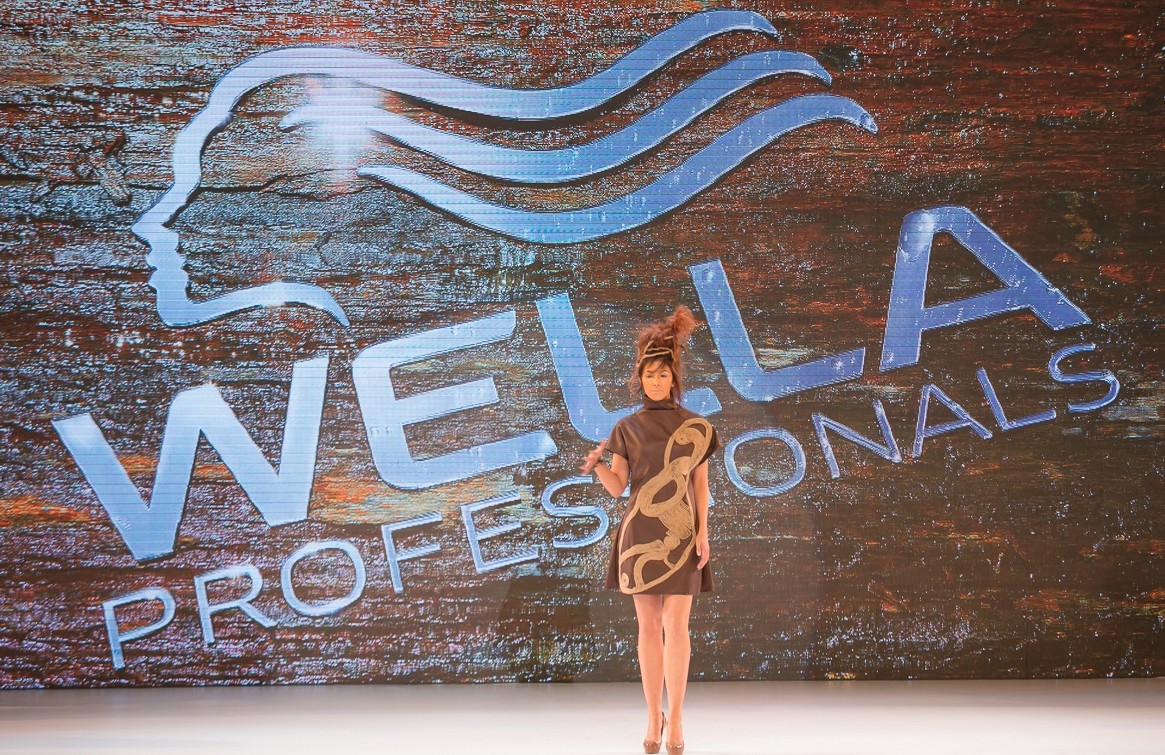 Castigatorul Marelui Premiu a fost Radu Constantin Dica, care va reprezenta Romania la concursul international de hairstyling ITVA Berlin din noiembrie 2015: