THE PRATICE este pe lista finalistilor la IPRA Golden World Awards, categoria "Social media for PR", pentru campania VARTA – "Incarca-ti bateriile cu VARTA", informeaza un comunicat emis de agentie. Castigatorii IPRA Golden World Awards 2011 vor fi numiti pe 17 iunie, la Lisabona.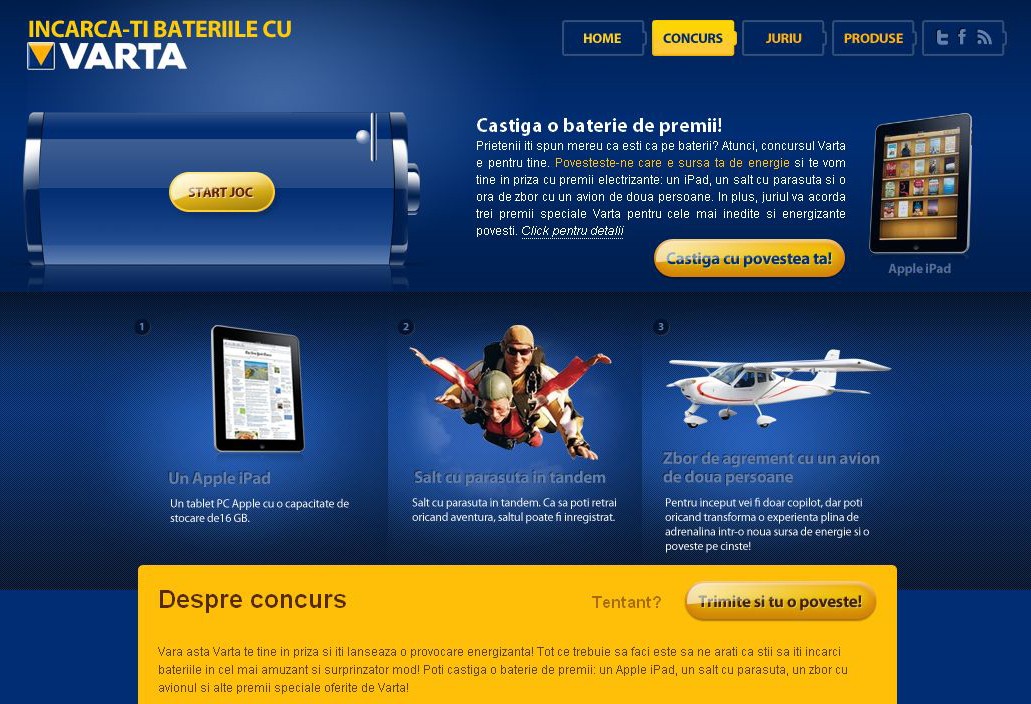 Incarca-ti bateriile cu VARTA" s-a desfasurat in perioada iunie-august 2010 si li s-a adresat barbatilor din Romania, carora Varta si-a propus sa le ofere resursele care sa le redea energia si forta sa o ia de la capat in fiecare zi. Campania a presupus concursuri online, activari pe conturile dedicate de Facebook si Twitter, blogul incarcatibateriile.ro, i-a implicat pe bloggerii Cristian Manafu, Cabral si Zoso, actiuni dublate de activitati derulate in presa traditionala si online.
"Nominalizarea obtinuta anul acesta la categoria 'social media' ne bucura si pentru ca aceasta campanie a fost realizata chiar inainte sa infiintam un departament dedicat social media si bloggers relations, de catre oamenii de PR ai agentiei, nu de specialisti in online. 'Incarca-ti bateriile cu VARTA' a fost printre primele noastre campanii complexe de social media, iar in urma succesului ei am dezvoltat o tot mai mare aplicare catre mediul digital, pana la decizia de a crea chiar un departament specializat. Astazi aceasta componenta are un loc cheie in strategia de comunicare a majoritatii clientilor din portofoliul nostru", a declarat Gabriela Lungu (Managing Partner, THE PRACTICE).
Campania a obtinut si locul al 2-lea la RoBlogFest 2011, categoria "Cea mi buna campanie pe social media" si a fost nominalizata la EMEA SABRE Awards si la European Excellence Awards.
Echipa THE PRACTICE care a lucrat la campanie este formată din: Gabriela Lungu (strategie) si Floriana Cristea (implementare si client service).
Cristian Manafu si Evensys au oferit consultanta agentiei in implementarea campaniei.
Aboneaza-te pentru a avea acces la acest articol