Unii spun ca da, cum ar fi Iulian Comanescu – "mult mai misto decat nenorocita noastra de frunza dintr-o banca de imagine", cei de la Jurnalistan sau voci de oameni obisnuiti care stau pe net si comenteaza.
Dar despre ce e vorba? Agentia Turismului a Republicii Moldova a anuntat ca tara are brand. 
Si spot de promovare si logo. Si slogan: Moldova. Discover the Routes of Life. Si pagina de Facebook. 
E vorba de un copac, "pomul vietii", cum ii spun fratii nostri de peste Prut, inspirat din simboluri si figuri folclorice moldovenesti.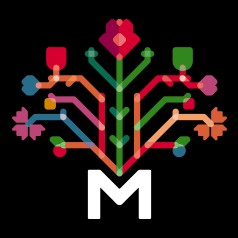 Agentia explica si semnificatia lui: "Pomul Vietii, simbol complex al culturii nationale, a fost ales sa reprezinte valorile si specificul turismului in Republica Moldova : ospitalitatea, naturaletea, sinceritatea si autenticitatea. Sloganul turistic, "Discover the routes of life", indeamna vizitatorii sa urmeze calea spre noi descoperi, prin ospitalitatea, istoria, vinul, gastronomia si traditiile moldovenesti".
Spotul de promovare a inceput sa fie difuzat de azi pe Euronews.