Revista Men's Health Romania a lansat pe 1 februarie 2016 competitia Romania's Next Top Trainer, prin care isi popune sa descopere si sa promoveze noi antrenori de fitness de top din intreaga tara.
Organizat cu sprijinul partenerilor Fitness Scandinavia si Living Well, Romania's Next Top Trainer se va desfasura in perioada februarie-martie 2016 si va culmina cu o finala la care vor participa cei mai buni 10 concurenti si care va avea loc la Conventia Internationala de Fitness #6 (19-20 martie, RIN Grand Hotel, Bucuresti).
Prima etapa a competitiei se desfasoara pe site, pana pe 29 februarie, si va fi promovata atat in print cat si pe canalele de social media ale revistei si pe alte site-uri din portofoliul Burda Romania.
Ulterior, un juriu format din reprezentanti ai revistei si ai partenerilor si specialisti in fitness va selecta cei 10 concurenti care vor participa la finala de la Conventia Internationala de Fitness #6.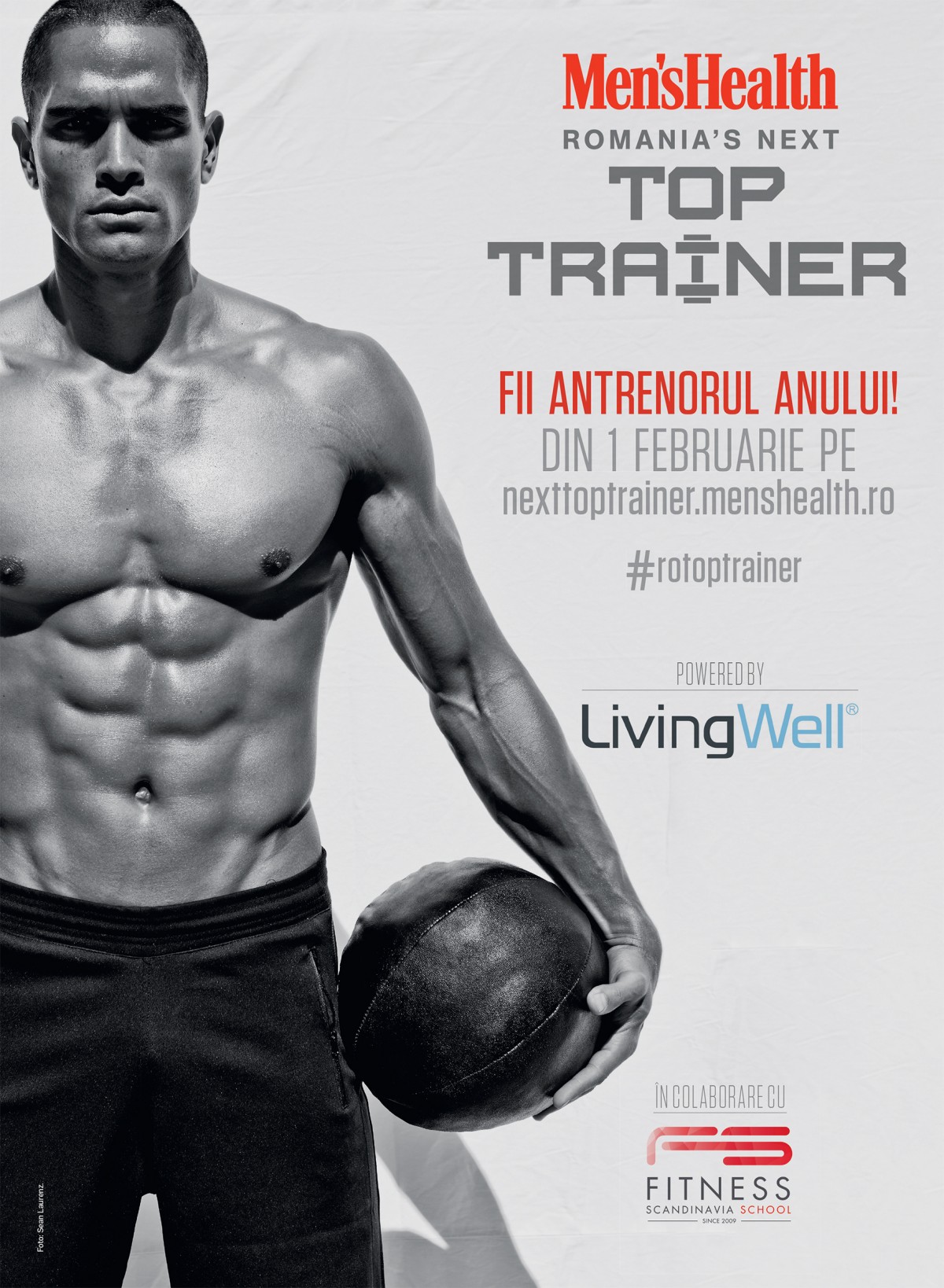 "Competitiile Men's Health sunt adresate mereu barbatilor activi care ne citesc, fie ca este vorba de cei care arata bine si-si doresc sa ajunga pe coperta, fie de cei care vor sa-si modifice radical stilul de viata si sa piarda din kilogramele in plus. Incepand cu acest an, ne-am decis sa ne adresam si antrenorilor de fitness – deoarece ei nu ne sunt doar cititori, ci si sursa de inspiratie – si sa-l descoperim pe viitorul antrenor de top al Romaniei", a declarat Mihai Ghiduc (redactor-sef Men's Health).
Romania's Next Top Trainer se alatura celor doua competitii Men's Health deja consacrate: Da jos burta! (dedicat celor care vor sa isi schimbe radical stilul de viata si sa slabeasca, aflat la editia a 11-a) si Cover Model (prin care cititorii aflati in forma maxima pot sa ajunga pe coperta revistei – castigatorul celei de-a patra editii este cover modelul editiei aflate in acest moment la chioscuri).
De asemenea, revista organizeaza anual gala Men's Health Men of the Year, eveniment in cadrul caruia ii premieaza pe cei mai apreciati si de succes barbati ai anului din Romania.