Primele zile de libertate după o detenție de câțiva ani pot fi cel puțin la fel de complicate ca în spatele gratiilor pentru deținuții eliberați. Astra Film Cinema propune joi multipremiatul film al Ivanei Mladenovic, Turn Off the Lights/ Stinge lumina, o poveste despre supraviețuire, integrare în comunitate și zonele nedefinite ale moralității.
Proaspăt eliberați după o lungă detenție, trei tineri fac eforturi să se adapteze vieții în libertate. Filmul urmărește realitatea crudă din ghetourile de acasă, personalitățile și opiniile celor trei cu privire la violență, libertate sau femei și deciziile greșite care i-au condus pe un drum în care problemele și mizeria îi însoțesc la fiecare pas. Fie că aruncă cu bani la petreceri cu maneliști, se ceartă cu familia sau nu sunt recunoscuți de propriii copii, cei trei trăiesc drama mută a celor care au stat multă vreme în spatele gratiilor.
Fără un mesaj bine conturat, Turn Off the Lights/ Stinge lumina, pătrunde cu tensiune în lumea plină de violență, săracie și excese a celor neadaptați normelor sociale, chestionează substraturile moralității și obligă privitorul la introspecție. Documentarul va fi proiectat joi, de la ora 19:00, la Astra Film Cinema.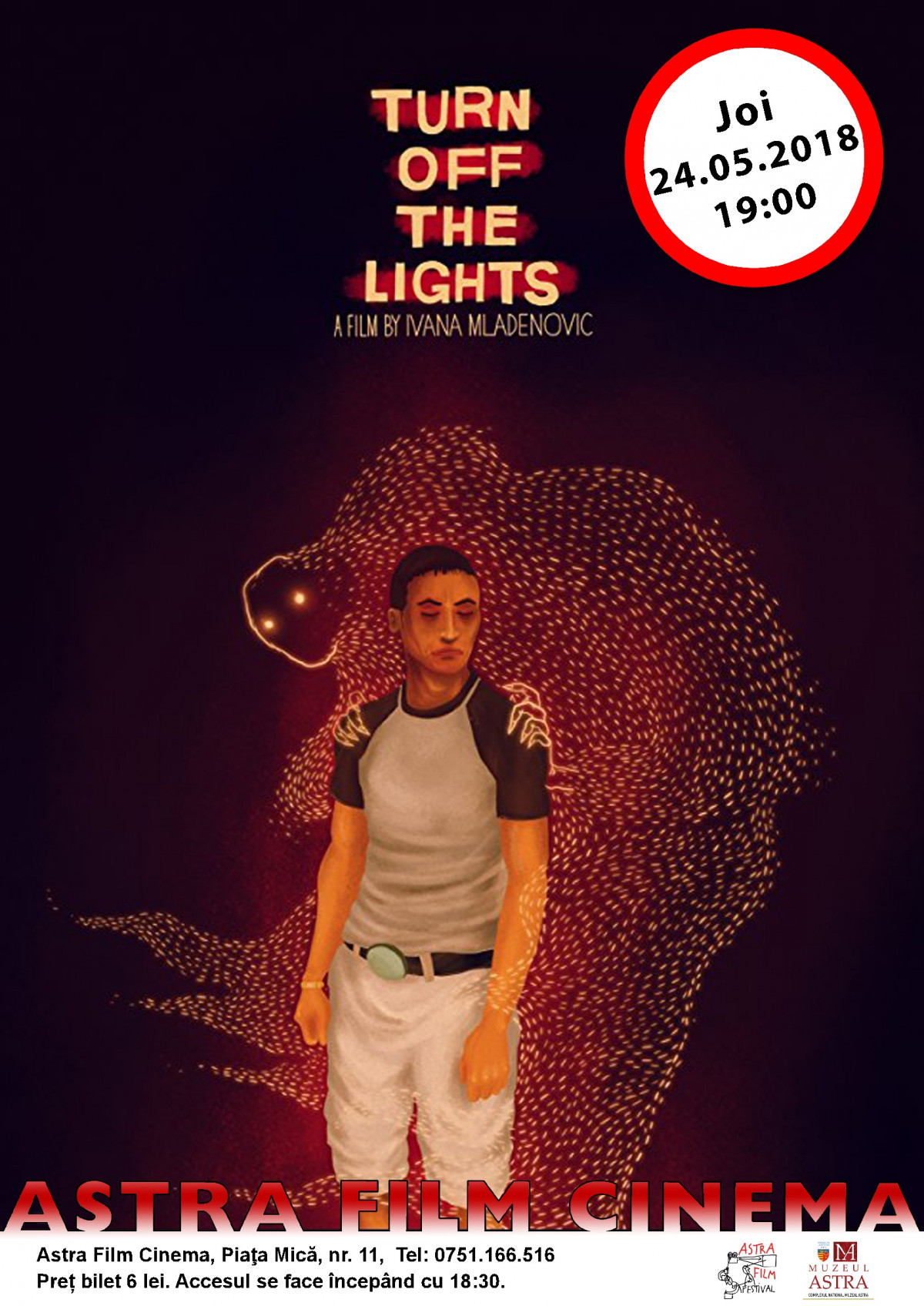 Turn off the lights/Stinge lumina regia Ivana Mladenovic, România, 2012, 70 minute
Prețul unui bilet este de 6 lei. Biletele se pun în vânzare cu 30 de minute înaintea începerii proiecției la Astra Film Cinema (Piața Mică 11, Sibiu).