Pe 28 septembrie, The Fresh a pregătit un eveniment special, dedicat culturii Hip – hop. Shahmen, Vlad Dobrescu și Endles vin să cânte și aduc beat-uri noi pentru toți cei care simt și rezonează cu cultura urbană.  
SHAHMEN este un duo format din producătorul muzical SENSE, născut și crescut în Amsterdam și rapper-ul B L S aka Bless, din Los Angeles. Muzica băieților este o îmbinare de beat-uri dark cu versuri originale.
"Skin the color of bark. Clothes smelling like trees"  
Cu primul vers din hitul internațional "Mark", SHAHMEN a plantat sămânța care urma să rodească un fanbase ce s-a extins în toată lumea. Piesa care se află pe LP-ul "All in the Circle" este în continuare virală, fiind folosită în jocuri video și clipuri populare de pe Youtube. Piesa a ajuns numărul 1 în iTunes. Cel mai nou album, "California is Cold" a fost un succes ajungând în Top 200 albume, în 15 țări pe Apple Music. 
Show-ul SHAHMEN are o semnătura proprie.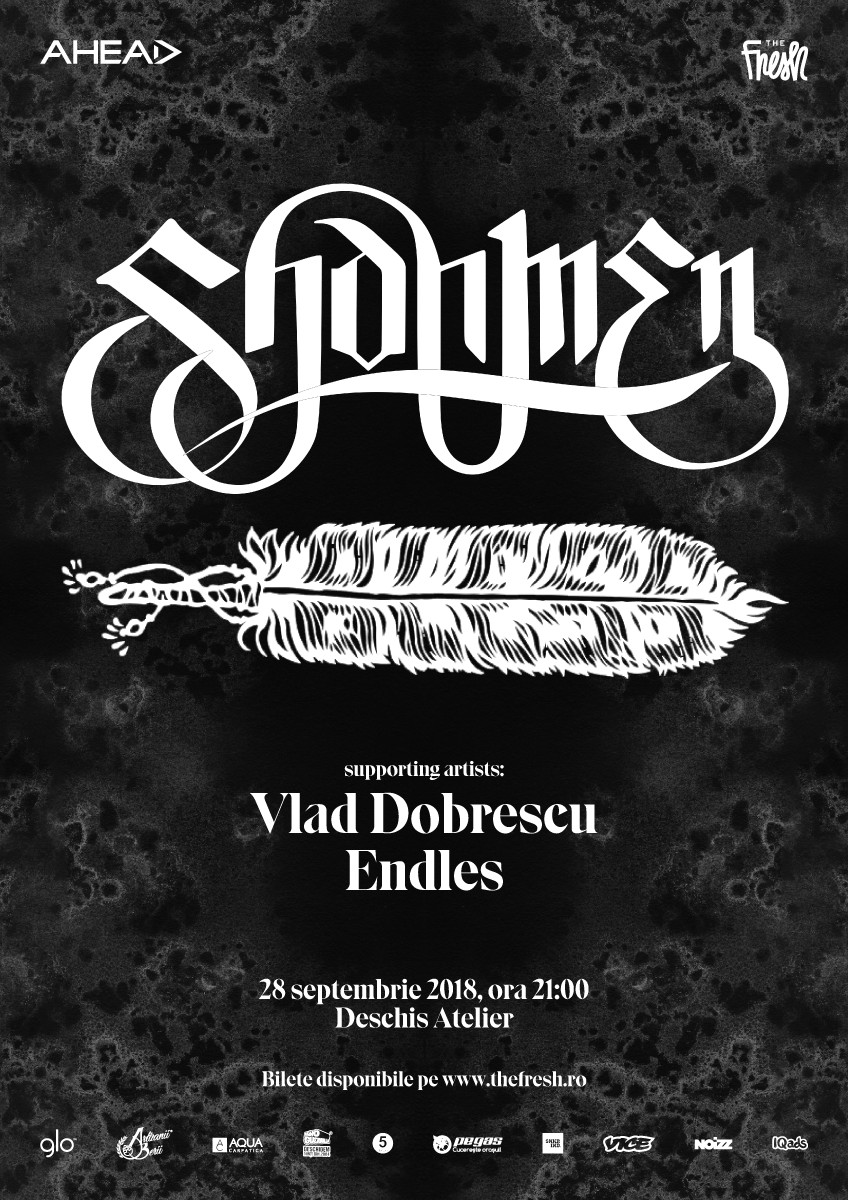 Vlad Dobrescu, rapper român, cântăreț, compozitor, DJ și producător îmbină aproape toate elementele hip-hop-ului în cariera sa. Împreună cu DJ Paul a fondat label-ul Facem Records în 1999 iar impreună cu Deliric și Doc, au fondat trupa C.T.C. 
Endles a debutat ca DJ în cadrul petrecerilor On The Block cu muzică Trap și Hip Hop cunoscându-și publicul foarte bine și reușind să îl facă să se distreze. Ca producător, trece într-o altă extremă, mai sensibilă, aducând ritmuri lo fi în fiecare piesă.
BILETE:
Primele 300 de bilete la prețul de 30 lei au fost epuizate.
Următoarele 300 de bilete vor fi la prețul de 40 lei disponibile pe http://thefresh.ro/ si in rețeaua partenerilor noștri: MyTicket, iaBilet.ro și Bilete.ro.
Early Bird – primele 300 – 30 lei – SOLD OUT
Pre-sale – urmatoarele 300 – 40 lei
SPONSORI: Ahead, Glo, AQUA Carpatica, Bere Urbis, Bere Haramin 
PARTENERI MEDIA: RADIO GUERRILLA, Utv, 5 to go, NOIZZ.ro, IQads, IQool, Sneaker Industry 
Accesul persoanelor sub 18 ani este strict interzis!