Afacerile Infinit Group au avut creşteri de 28% în anul 2016. În 2015 cifra de afaceri a ajuns la 2 milioane de euro, urmând ca în 2016 să depăşească 2,6 milioane de euro.
Anul trecut cele mai căutate au fost campaniile și promoțiile "la cheie". Echipa Infinit a oferit servicii de strategie, creaţie şi digital development, iar cei de la The MasterPlan au oferit servicii complete de online media.
Infinit Group detine clienţi din zonele Automotive, Pharma, Servicii Medicale Private, Retail, Financiar, Real Estate, Software & IT&C, dar şi FMCG.
"Clienţii caută cel mai des la Infinit Group strategii, creaţii şi digital management. La nivel de proiecte, clienţii au nevoie de noi campanii digitale de comunicare la cheie: awareness, tactice sau focusate pe generare de lead-uri şi vânzări, dar şi de promoţii şi activări creative. În ultima vreme, la mare căutare este producţia de content video, dar şi social media", declară Alexandru Cernătescu, Group CEO & Co-Founder – Infinit Group.
Infinit Group la mare căutare şi în Olanda
În 2016, compania s-a dezvoltat şi la nivel internaţional prin deschiderea unui birou în Olanda, la Rotterdam, de unde ţinteşte clienţi din zona Benelux.
"Piaţa de acest fel din zona Beneluxului este mai bine organizată şi mai bine aşezată faţă de cea din România. La noi este mult mai dinamică şi mai deschisă către experimente, ceea ce este foarte bine. Ne ajută să ne dezvoltăm şi să ne adaptăm în ambele zone", continuă Alexandru Cernătescu.
Infinit Olanda e în căutare de oameni creativi cu dorinţă de dezvoltare pe zona advertising-ului şi al digital-ului. Noul sediu are momentan patru angajaţi, însă vor mai fi relocaţi alţii din Bucureşti.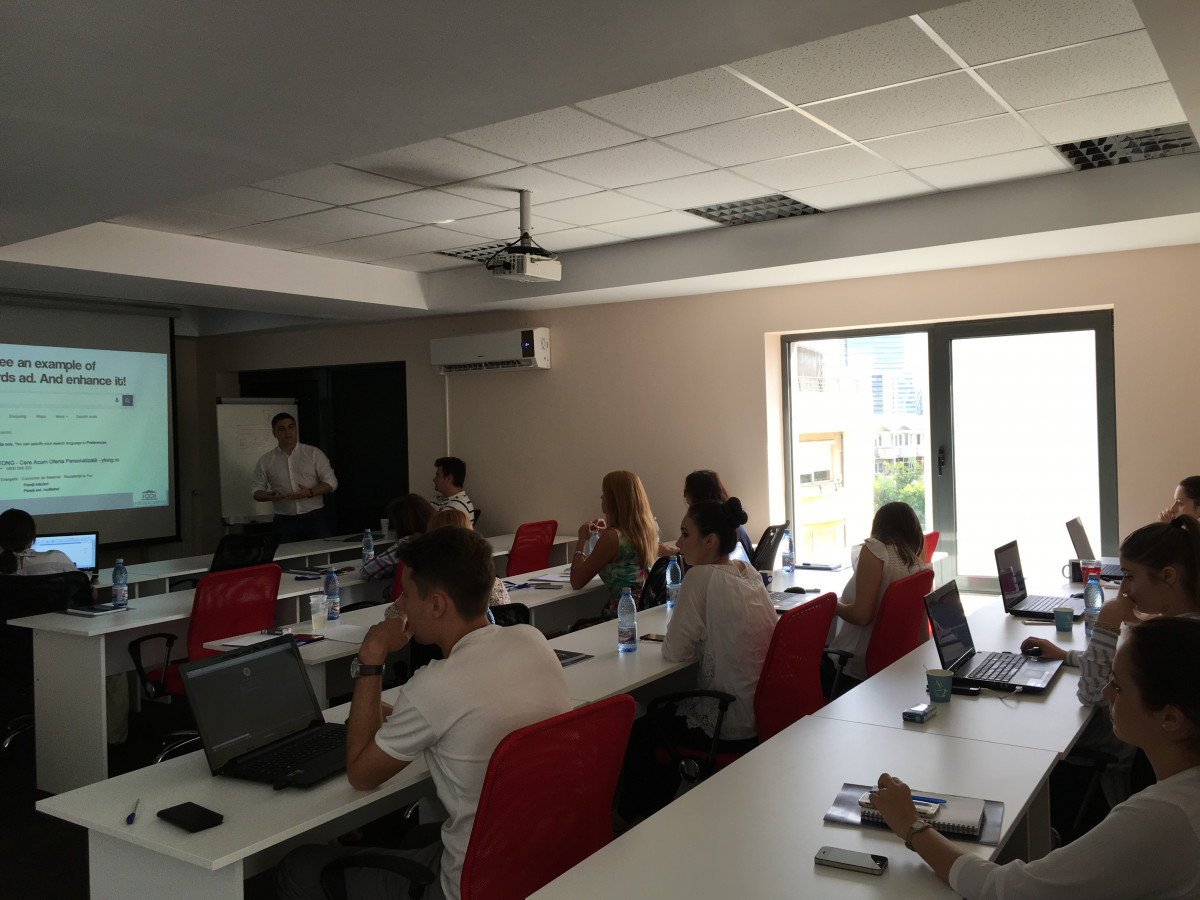 Infinit Academy
Programul dezvoltat în 2016, care are la bază educarea în digital advertising, online media şi tehnologie, a depăşit anul trecut 100 de cursanţi. Infinit Academy este dedicată antreprenorilor şi oamenilor din marketing, dar are şi programe pentru studenţi.
"Training-urile pe acest an au început deja şi sperăm să depăşească numărul cursanţilor din anul anterior", mai declară Alexandru Cernătescu.
Spaţiul dedicat cursurilor Infinit Academy are 220 mp şi se află la ultimele două etaje din Infinit Tower, clădirea unde se află toate companiile grupului Infinit.
Infinit este un grup full service digital advertising care oferă prin Infinit Agency servicii la cheie, de la consultanţă şi analiză de business, până la strategie, creaţie, digital development şi prin The MasterPlan Agency servicii de digital media planning, buying & reporting.
 Infinit este un grup ales de multiple branduri, atât locale cât şi internaţionale, în special pentru zona de comunicare digitală integrată permanentă care include social media, campanii sau promoţii, oferind un mix de creativitate şi tehnologie cu performanţă şi rezultate măsurabile. Grupul numără, în prezent, peste 65 de specialişti, iar la finele lui 2016 a atins o cifră de afaceri de peste 2.650.000 de euro.