Daca spiritul de explorator nu-ti lipseste, dar ai nevoie de un imbold plin de imaginatie, TUC aduce doze de creativitate in cadrul celei de-a opta editii ADfel, care va avea loc intre 12 si 18 august la terasa Fabrica. Pe parcursul ultimelor trei zile de ADfel, adu cu tine bicicleta, prietenul tau fidel intr-ale explorarii, iar TUC o transforma in sursa de inspiratie pentru viitoarele tale calatorii.
Ai chef sa mergi in explorarea orasului. Dar, stii foarte bine, curiozitatea vine intotdeauna insotita de pofta de mancare. Pentru acele momente cand ti-e putin foame, exista TUC cu sortimentele Original, Cheese, Paprika, Sour Cream & Onion si Bacon. Acum esti aproape pregatit de drum. Dupa ce ti-ai adunat proviziile e timpul sa-ti pregatesti bicicleta, partenerul fidel in peripetiile pe care le pregatesti. Asa ca ia-l intai in excursie la ADfel, unde urmeaza sa fie supus unei transformari pline de imaginatie, care-ti va da avant in viitoarea ta aventura.
Pe 16, 17 si 18 august, graphic designer-ul Sorina Vazelina asteapta cu markerele si culorile acrilice, pregatita sa dea un plus de personalitate bicicletei tale. Vineri, sambata si duminica, Sorina va face sa curga creativitatea din instrumentele ei direct pe cadrul bicicletei tale, iar reprezentantii TUC te asteapta la stand, pentru degustari..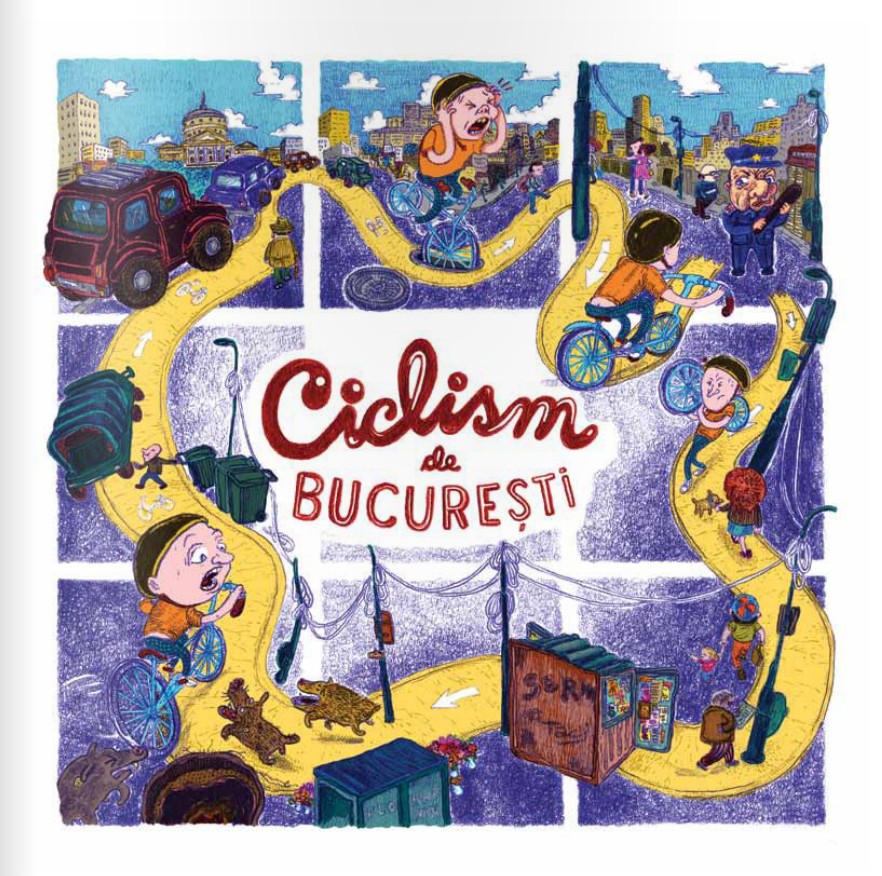 Iar daca bicicleta e chiar partenerul de drum care iti lipseste, TUC iti da ocazia sa o castigi daca participi la promotia "Castiga pachetul tau de explorare: TUC + BISCICLETA". Ce trebuie tu sa faci este sa trimiti codurile promotionale de pe pachetele TUC si sa astepti intalnirea cu una dintre cele peste 40 de biciclete sau peste 350 de rucsacuri care sunt puse la dispozitia celor cu pofta de peripetii. Mai multe informatii despre promotie pe www.biscuitiituc.ro.
TUC este unul dintre brandurile care vor aduce spiritul neconventionalului in cadrul ADfel. Evenimentul de branded entertainment este organizat de IQads si are loc pe terasa Fabrica (Str. 11 Iunie, nr. 50, Bucuresti). Programul incepe in fiecare seara la ora 18.00, iar intrarea este libera. Pe Facebook.com/IQads si pe IQads.ro vor fi prezentate detalii despre programul fiecarei seri din cadrul evenimentului.
Puteti rasfoi suplimentul ADfel 2013, ca sa cititi despre activari neconventionale si sa aflati programul complet al evenimentului.
Partenerii media ai evenimentului sunt 24-FUN, Metropotam, Catavencii, Orasul Meu, 220.ro,Tataia, All Hollow, VICE, HipMag.ro, Times New Roman, Revista de Povestiri, Mixtopia, Realitatea.net, The Institute, SUB25, Money, BestJobs, The Chronicle si Radio Guerrilla. ADfel este organizat cu sprijinul Euromedia, Trade Media, 360Revolution, Carturesti, Elevate, MVcom si AdProduction.