In ultimele 3 zile de ADfel, intre 16 si 18 august, de la 6 seara pana la miezul noptii, inspiratia si spiritul de explorator si-au dat intalnire in terasa Fabrica, in coltul pe care TUC l-a pregatit pentru toti participantii la ADfel care au avut pofta de aventura, dar si pofta de o gustare. Doi artisti vizuali au personalizat biciclete, in timp ce vizitatorii terasei Fabrica erau invitati sa guste biscuitii TUC.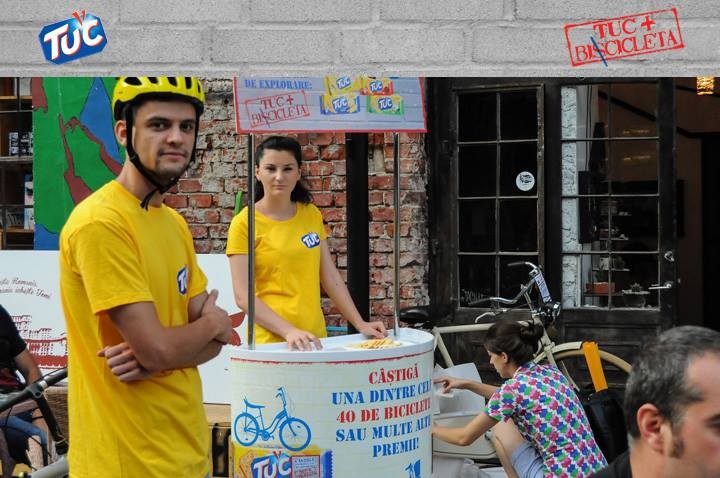 Cei de la ADfel au avut de ales intre sortimentele Original, Cheese, Paprika, Sour Cream & Onion si Bacon. Iar reprezentantii TUC le-au povestit despre promotia "Castiga pachetul tau de explorare: TUC + BISCICLETA", la care pot castiga una dintre cele 40 de biciclete sau unul dintre cele 350 de rucsacuri.
In acelasi timp, Sorina Vazelina a creat design-uri pentru mai multe biciclete aduse de vizitatorii terasei Fabrica, fie pornind de la modele propuse de catre ei, fie folosindu-si imaginatia pe post de starter. Asa au ajuns sa faca modele cu flori, catelusi sau banane-speolog. Sorina spunea cat de important este design-ul bicicletei pentru ca, asemenea unui tatuaj, o sa te insoteasca oriunde ai merge.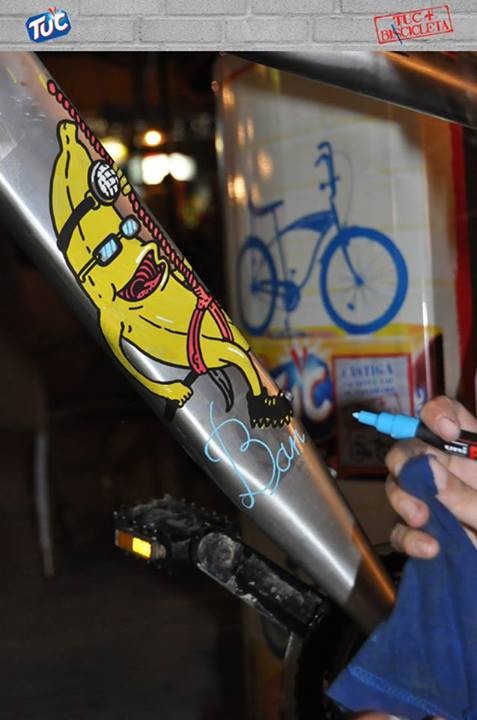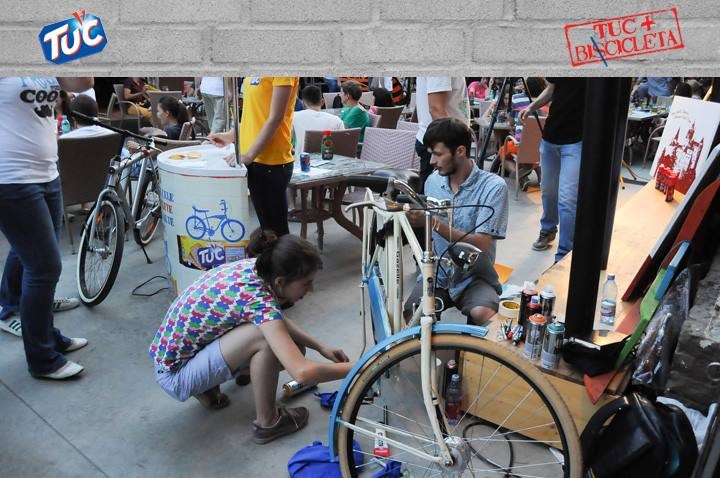 Sorina Vazelina a avut in fiecare zi markerele si culorile acrilice pregatite pentru transformarile bicicletelor in adevarate surse de inspiratie pentru viitoare aventuri. Iar TUC a fost acolo, alaturi de voi.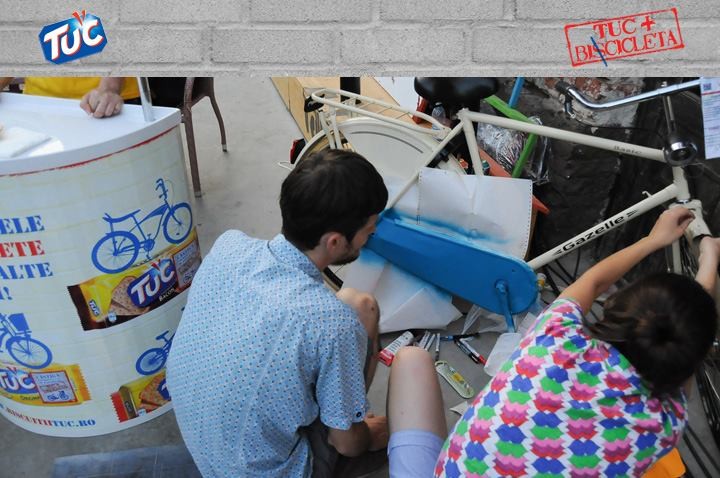 Activarea TUC a fost creata de Arsenoaiei si Matasel si implementata de Pella Events. Echipele implicate in proiect sunt:
TUC: Andreea Bogdan (Senior Brand Manager); Claudia Pop (Assistant Brand Manager).
ADfel: Marin Preda (Business Developer), Adriana Jescu (Sales Manager), Monica Dudau (Senior Project Manager), Cristi Avram (Senior Project Manager), Corina Pirva (Project Manager), Emil Truta (Junior Project Manager), Sonia Ardelean (Coordinating Editor), Anca Pantus (Editor), Ionut Maxim (Editor), Mihaela Craciunescu (Editor), Ioana Mihai (Project Manager), Diana Gandila (Audio Video Coordinator), Livia Plamadeala (Graphic Designer), Bogdan Grigore (Photographer).
TUC este unul dintre brandurile care au adus spiritul neconventionalului in cadrul ADfel, evenimentul de branded entertainment organizat anual de IQads. Aici puteti vedea mai multe momente TUC, iar pe Facebook.com/IQads si pe IQads.ro vor fi prezentate imagini si detalii despre fiecare activare in parte.
Partenerii media ai evenimentului sunt 24-FUN, Metropotam, Catavencii, Orasul Meu, 220.ro,Tataia, All Hollow, VICE, HipMag.ro, Times New Roman, Revista de Povestiri, Mixtopia, Realitatea.net, The Institute, SUB25, Money, BestJobs, The Chronicle si Radio Guerrilla. ADfel este organizat cu sprijinul Euromedia, Trade Media, 360Revolution, Carturesti, Elevate, MVcom si AdProduction.