Bucurestiul poate deveni centrul est-european al industriilor creative - a demonstrat prima editie a festivalului Creative Est, desfasurat in capitala intre 12 si 18 octombrie.
25 de speakeri romani si internationali, 70 de afaceri locale de design, moda, tehnologie, gastronomie sau muzica si 3000 de sustinatori ai creativitatii au luat parte la festivalul industriilor creative, o initiativa unica in regiunea est-europeana, sprijinita de Banca Transilvania. 
Fosta hala de confectii textile din complexul Industria Bumbacului a fost locul in care publicul curios a facut cunostinta cu cele mai inovatoare proiecte locale. Aproape 3000 de bucuresteni si-au petrecut weekendul descoperind si cumparand produse unicate, create de designeri si artisti romani ca Lana Dumitriu, Dizainar, Brandusa Ungurasu, Molecule F, Madam Mitza, Bumbag.
Acelasi spatiu industrial de 1200 de metri patrati a gazduit ateliere pentru familii istete si experimente gastronomice artizanale – un manifest si un prim pas catre un ecosistem economic alternativ care pune in centru producatorii mici, angrenati de talent.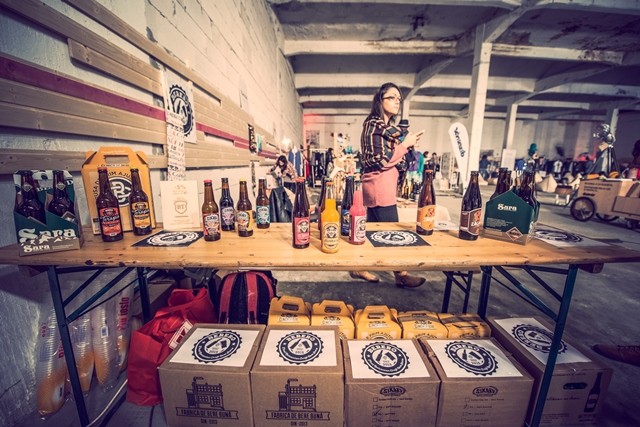 Workshopurile si seminariile din cadrul festivalului au adus la un loc 360 de tineri artisti sau viitori manageri de afaceri creative alaturi de cei mai buni traineri si experti in domeniu.
Reigo Kuivjogi, presedinte Tartu Centre for Creative Industries le-a aratat tinerilor cum sa porneasca o afecere in industrii creative iar Zoltan Acs, head of business incubation Design Terminal, a fost prezent la UNARTE cu un seminar despre cum sa construiesti un brand de fashion cu succes international.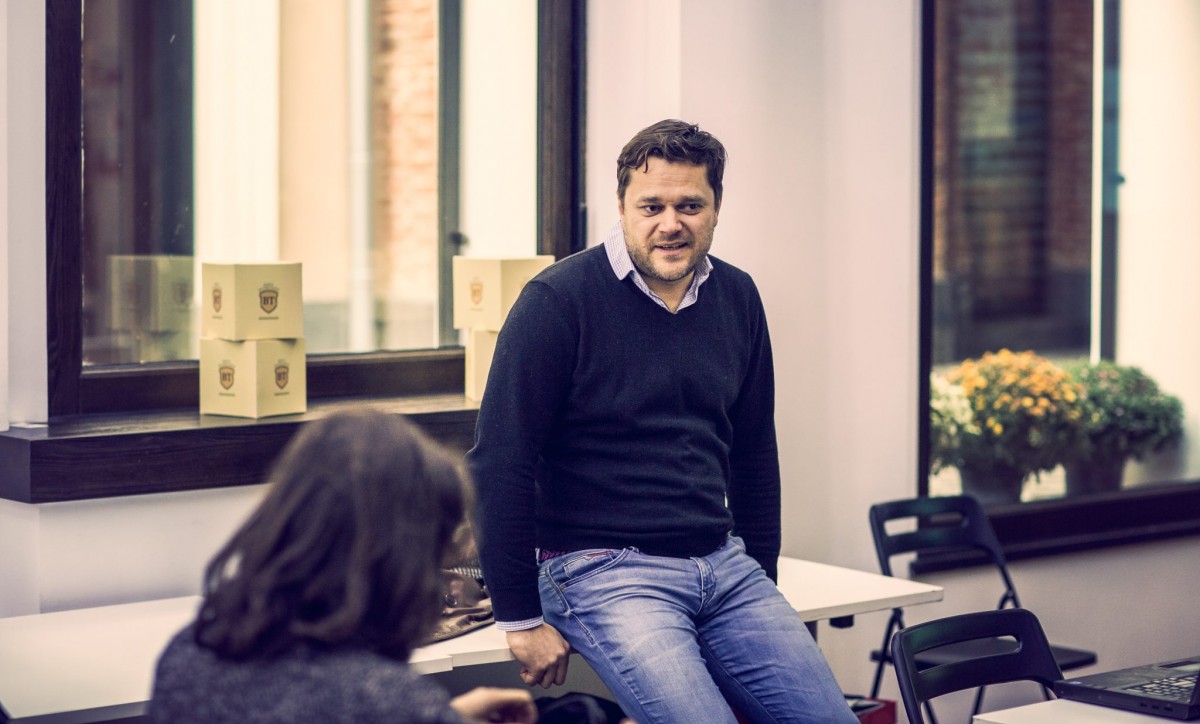 Reigo Kuivjogi (presedinte Tartu Centre for Creative Industries)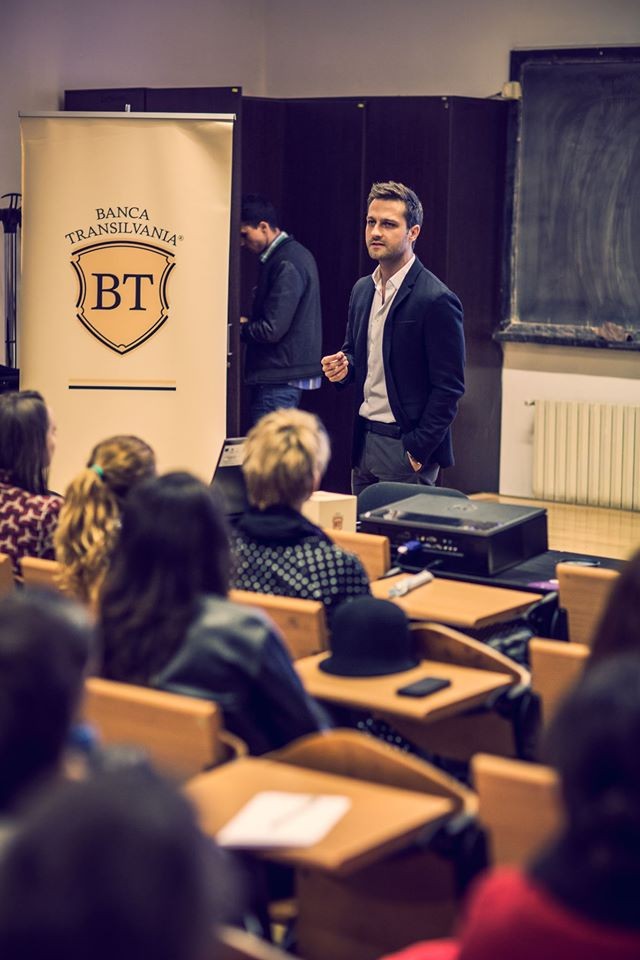 Zoltan Acs (head of business incubation Design Terminal)
48 de business-uri s-au inscris in competitia Get in The Ring Romania si 8 start-up-uri au ajuns in ringul antreprenorilor creativi gazduit de festival. Si-au sustinut cu ambitie si curaj ideile in fata juriului si publicului larg, iar 2 dintre ele au castigat premii cu valoare totala de 4000 de E, oferite de Banca Transilvania. Premiul 1 – Skeptic Dog, studio de animatie. Premiul 2 – Madam Mitza – producator de sosete.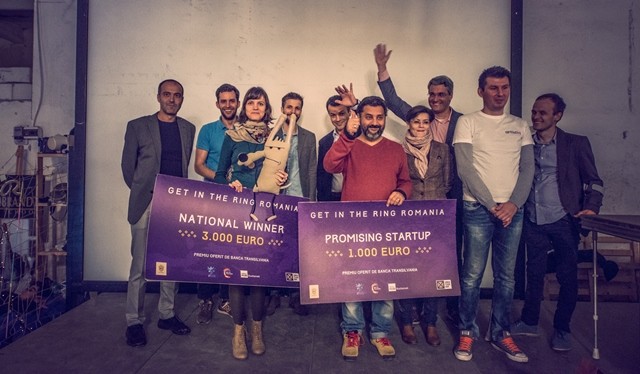 "Am decis sa acordam patronajul Comisiei Europene acestui eveniment fiindca noi credem in creativitate", a afirmat seful Reprezentantei Comisiei Europene in Romania, Angela Filote, in cadrul conferintei de inaugurare a festivalului, desfasurata la Biblioteca Nationala a Romaniei.
Prima editie Creative Est a beneficiat de sprijinul si votul de incredere al autoritatilor publice si private care s-au angajat sa contribuie mai departe la construirea unui mediu prietenos pentru sustinerea grupurilor de business din design, moda, muzica, tehnologie, film, arhitectura – precum si alte initiative bazate pe talent.
Printre parteneri strategici ai evenimentului s-au numarat Banca Transilvania, Reprezentanta Comisiei Europene in Romania, Institutul Cultural Roman, Arcub - centrul de proiecte culturale al Municipiului Bucuresti si Institutul Polonez din Bucuresti.
Creative Est, organizat de asociatia ORICUM, va deveni o platforma constanta de ceretare, promovare si sustinere a antreprenoriatului in industrii creative. Editia 2 a festivalului va avea loc in octombrie 2016.