Festivalul International de Jazz organizat de Fundatia Sibiu Jazz Festival are loc in perioada 23- 29 mai, in Sibiu. Ca in fiecare an, Concursul SJF a deschis saptamana jazzistica de la Sibiu. Evenimentul se desfasoara pana pe 25 mai si va fi transmis live, incepand cu ora 19:00.
Adresat noii generatii de muzicieni ai genului, concursul Sibiu Jazz Festival aduce anul acesta la Sibiu 16 concurenti (formatii si solisti), din Austria, Italia, Republica Moldova, Ungaria si Romania. Participantii vor fi evaluati de un juriu alcatuit din experti recunoscuti in domeniul muzicii de jazz.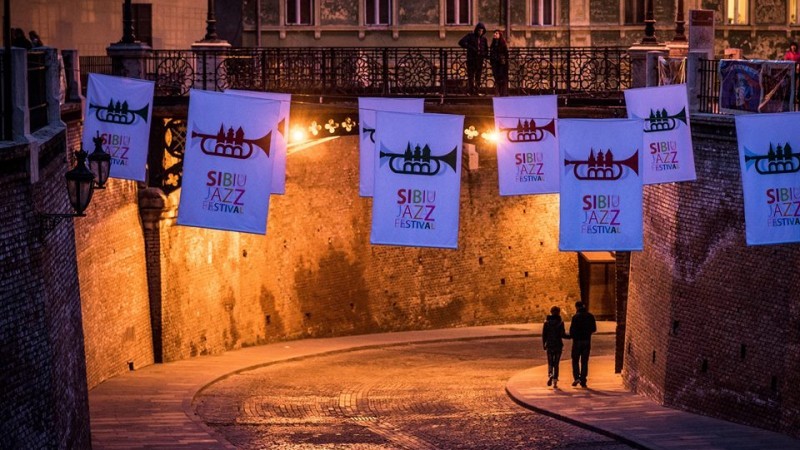 Participantii editiei de anul acesta sunt: Pippi Dimonte, BB Quintet, Bigg Dimm a'Band, Koszorus Krisztina si Szasz Csaba, The Twisters, Antaki, Youvenis, Viorica Pintilie Quartet, Groovy Bastards, Cristina Radu, Iulia Heleanu, Maria Boldan, George Vasluianu, Lavinia Simionescu, Madalin Oprisanu si Sandu Bantas.
"Concursul Sibiu Jazz Festival, initiat in 1979, a crescut generatii de "copii" ai jazzului. Competitia promite sa poarte mai departe o misiune asumata acum multi ani de Festivalul de Jazz de la Sibiu – aceea de a descoperi, a promova si a creste tinerele talente. Nu exista jazzman roman, a carui evolutie sa nu fi fost marcata, in vreun fel sau altul, de Concursul si Festivalul de Jazz de la Sibiu", spune Simona Maxim, directorul festivalului.
In mod traditional, seara de miercuri, 25 mai, va marca incheierea Concursului Sibiu Jazz Festival, prin Gala Laureatilor si doua concerte speciale: Hot Club de Cluj & Cornel Bucsa (castigatori 2015) si Amalia Preda Quartet (castigatoare 2014).
Concursul Sibiu Jazz Festival este organizat de Fundatia Sibiu Jazz Festival, in parteneriat cu Casa de Cultura a Studentilor. Concursul Sibiu Jazz Festival (23-25 mai) va fi transmis live pe LiveStream, Sibiu Jazz Festival si pe pagina de Facebook a evenitmentului, incepand cu ora 19:00.
Intre 26 si 29 mai, festivalul continua cu evenimente care se adreseaza tuturor categoriilor de varsta. Iubitorii de jazz vor  putea savura concertele celor de la Modern Art Orchestra (Ungaria), Trio Reijseger – Fraanje – Sylla (Olanda), Sekou Kouyate (Guineea), The Diaspora House (Israel), Dock In Absolute (Belgia, Luxemburg) sau Tangostinato (Italia), precum si serile de jam sessions ce vor fi organizate in diverse locatii din oras.  De asemenea, pe toata perioada festivalului  se poate vizita expozitia de fotografie Focus Jazz, expozitie ce prezinta in fiecare an momente unice din istoria de peste patru decenii a festivalului de jazz de la Sibiu. Pentru prima data, aceasta expozitie traditionala este completata cu lucrarile colectiei Musical Body Sounds realizate special pentru Sibiu Jazz Festival de catre artistul fotograf Tibor Jakab. Festivalul se va incheia pe 29 mai cu Jazz for Kids, o serie de concerte educative si ateliere de creatie pentru copii.