Vă povesteam luna trecută de doi artiști români care au luat declarațiile unui politician britanic și au făcut din ele artă. Mai exact Nigel's Dream (And The Loonies Have Taken Over The Asylum), realizat de Paul Hitter și Eugen Raportoru.
Acum, coșmarul politic poate fi vizitat în persoană. Instalația va fi expusă miercuri, 7 septembrie 2016, la galeria Kube Musette, Calea Victoriei 114, cu eveniment de vernisaj începând cu orele 19:00.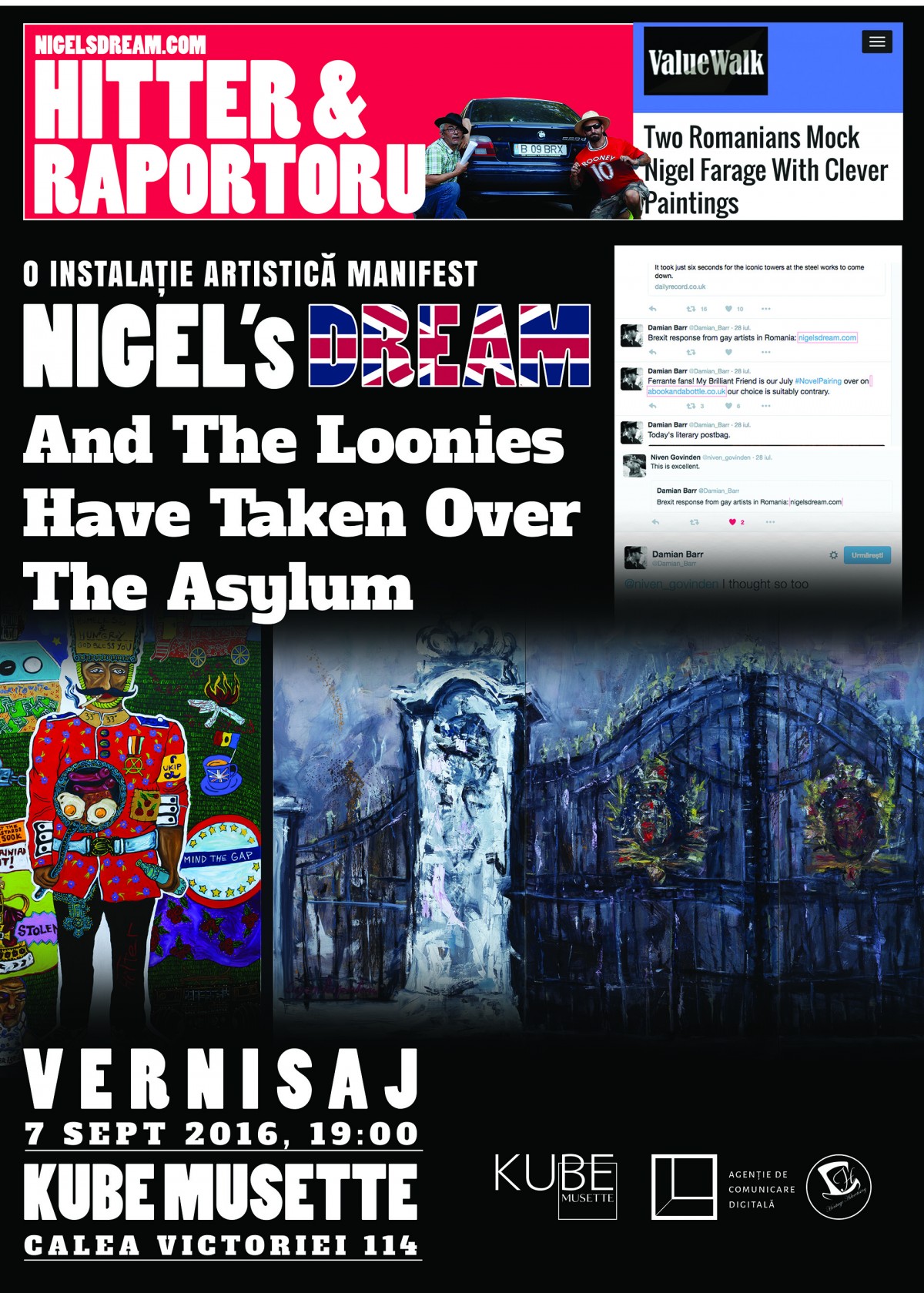 Manifestul politic conține 3 picturi de mari dimensiuni, alături de o scrisoare deschisă către Nigel Farage motivată de afirmația politică emisă de domnia sa cu privire la situația imigranților români care locuiesc și muncesc în Marea Britanie.
Viziunea celor doi pictori, Paul Hitter și Eugen Raportoru cu privire la Regatul Unit reflectă un scenariu distopic construit de opinia publică din UK despre cetățenii români și est-europeni.