Astăzi începe prima ediţie a American Independent Film Festival, care  aduce la București, între 15 și 21 septembrie, o selecție a celor mai recente producții independente made in USA. Regizorul Barry Jenkins, câștigătorul Oscarului pentru Cel mai bun film în 2017,  va deschide festivalul printr-un dialog cu publicul în direct prin Skype la finalul proiecţiei filmului "Moonlight". 
"Trebuie să încerci mereu să crești ca artist, să accepți provocări și să găsești oameni noi care să te inspire și oameni minunați cu care să poți lucra. Am fost foarte norocos că am început să joc în primul meu film alături de Sean Penn și Brian de Palma.

Sean a fost mentorul meu la început și mi-a spus: "acum că ai făcut asta, va trebui să încerci să faci lucrurile măcar la fel dacă nu mai bine decât le-ai făcut deja, pentru că ultimul rol te definește întotdeauna.", spune John C. Reilly într-un interviu acordat Festivalului, care poate fi citit integral pe siteul American Independent Film Festival.
În onoarea actorului, pe 16 septembrie, vor fi proiectate filmele "The Little Hours" și "Hard Eight". În funcție de ora la care se vor încheia filmările din această zi, pentru producţia internaţională "The Sisters Brothers", John C. Reilly va ajunge la Festival pentru a saluta publicul. Tot sâmbătă, actorul Joaquin Phoenix va participa la proiecţia filmului "Her".
Tot pentru producţia internaţională "The Sisters Brothers" se află în România și designerului de costume Milena Canonero, câștigătoare a 4 premii Oscar pentru costumele din "Barry Lyndon" (1975), "Chariots of Fire" (1981), "Marie Antoinette" (2006) și "The Grand Budapest Hotel" (2014). Cu această ocazia, "The Grand Budapest Hotel" va putea fi văzut sâmbătă, 16 septembrie, începând cu ora 18.30, la Cinemateca Eforie în cadrul American Independent Film Festival.  
Milena Canonero și-a început cariera colaborând cu regizorul Stanley Kubrick, portofoliul său fiind completat de colaborări cu regizori renumiți precum Alan Parker, Hugh Hudson, Francis F. Coppola, Roman Polanski sau Sofia Coppola. A realizat de asemenea costume pentru producții de operă pentru Scala din Milano, Opera din Viena sau Metropolitan Opera.
Secţiunea Focus Ethan Hawke îl aduce pe actorul american în faţa publicului la proiecţiile filmelor "Born to Be Blue" (19 septembrie, ora 21.00, Cinema PRO) şi "Boyhood" (20 septembrie, ora 19.15, Cinema PRO), cât şi în închiderea festivalului, când va susţine un Q&A la finalul proiecţiei "Before the Devil Knows You're Dead" (21 septembrie, ora 19.00, Cinema PRO).
American Independent Film Festival este organizat de Asociația Cinemascop în parteneriat cu Primăria Municipiului București prin ARCUB, susținut de Catena.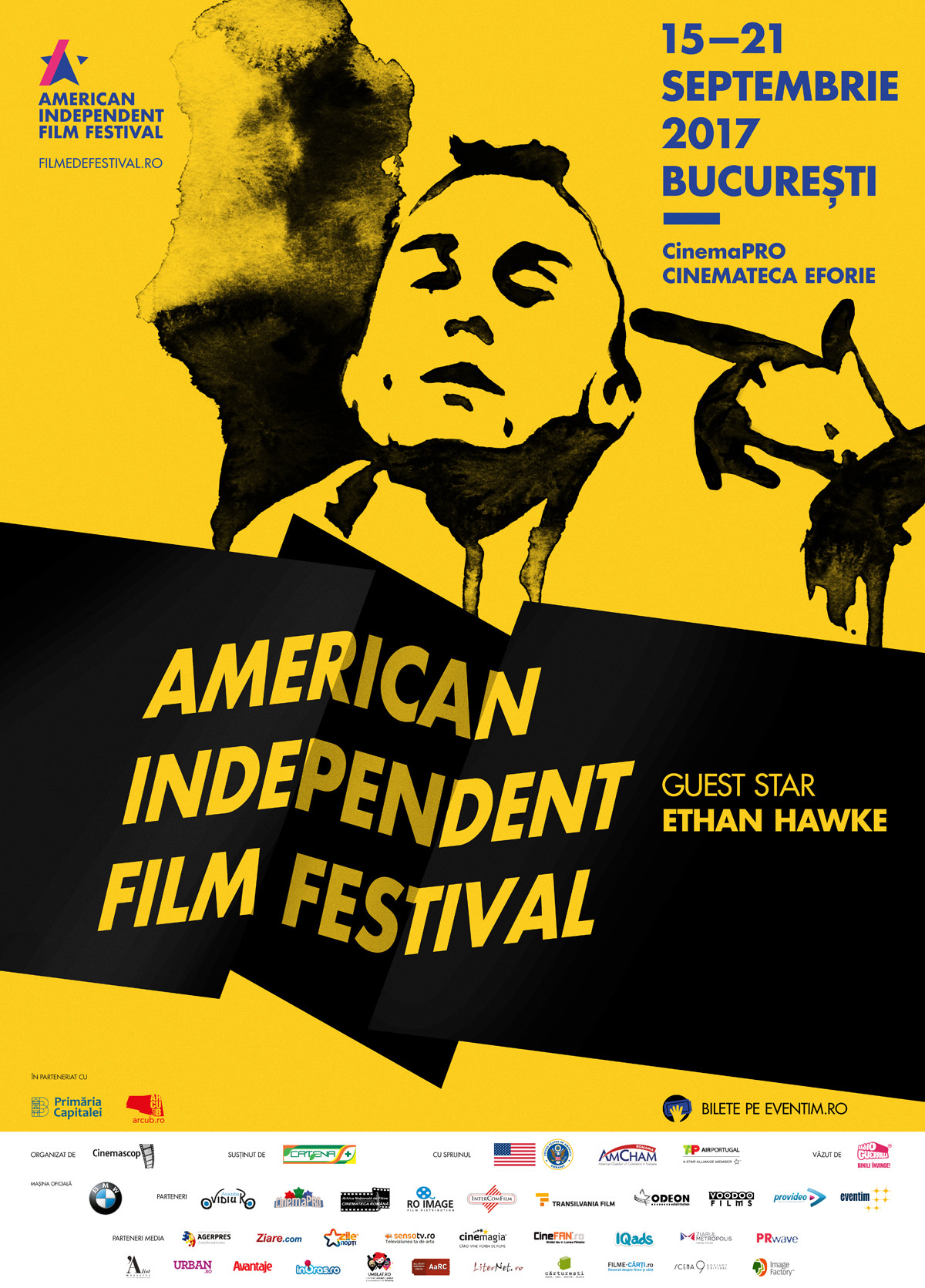 Cu sprijinul: Ambasada Statelor Unite ale Americii în România, Camera de Comerț Americană în România – AmCham România, TAP AIR Portugal.
Mașina oficială: BMW.
Parteneri: Asociația OvidiuRo, CinemaPRO, Arhiva Națională de Filme - Cinemateca Română (ANF), RoImage, InterCom Film, Odeon Cineplex, Voodoo Films, Pro Video, Transilvania Film, Eventim, Cărtureşti, Media Image Factory.
Văzut de: Radio Guerrilla.
Parteneri media: Agerpres, Ziare.com, Zile si Nopți, Sensotv.ro Cinemagia, Cinefan, IQads, Ziarul Metropolis, PRWave, A List Magazine, Urban.ro, Avantaje, Inoras.ro, umblat.ro, AARC.ro, Liternet, Filme-Carti.ro, Scena9, Revista Arte şi Meserii.