Ne întâlneam ieri cu un interviu cu Harari, în legătura cu noua lui carte, 21 Lessons, care va apărea în septembrie. Printre subiecte ca AI, Black Mirror, oameni și supraviețuire, Yuval Harari vorbește și despre presă:
Just look at the news industry. Unfortunately, the main model today is exciting news that costs you nothing in exchange for your attention. So you have these crazy titles that grab your attention and sell it to everybody else.

I think we need to work very hard to switch to a different model of the news industry. Because attention is what's the most important resource now, it would make much more sense to pay money for high-quality information which protects your attention. I think it's crazy that people would pay a lot of money for good food or a good car but they won't spend any for high-quality information.
Acum, lupta cu Fake News a început deja și există multe inițiative, chiar și din partea Facebook, care încearcă să separe adevărul de minciună. Încercarea e la fel de veche ca istoria, dar asta nu oprește oamenii să caute soluții. Una dintre ele este și graficul care împarte instituțiile importante de media în funcție de aplecărilor lor înspre dreapta sau stânga. A treia versiune a graficului este aici: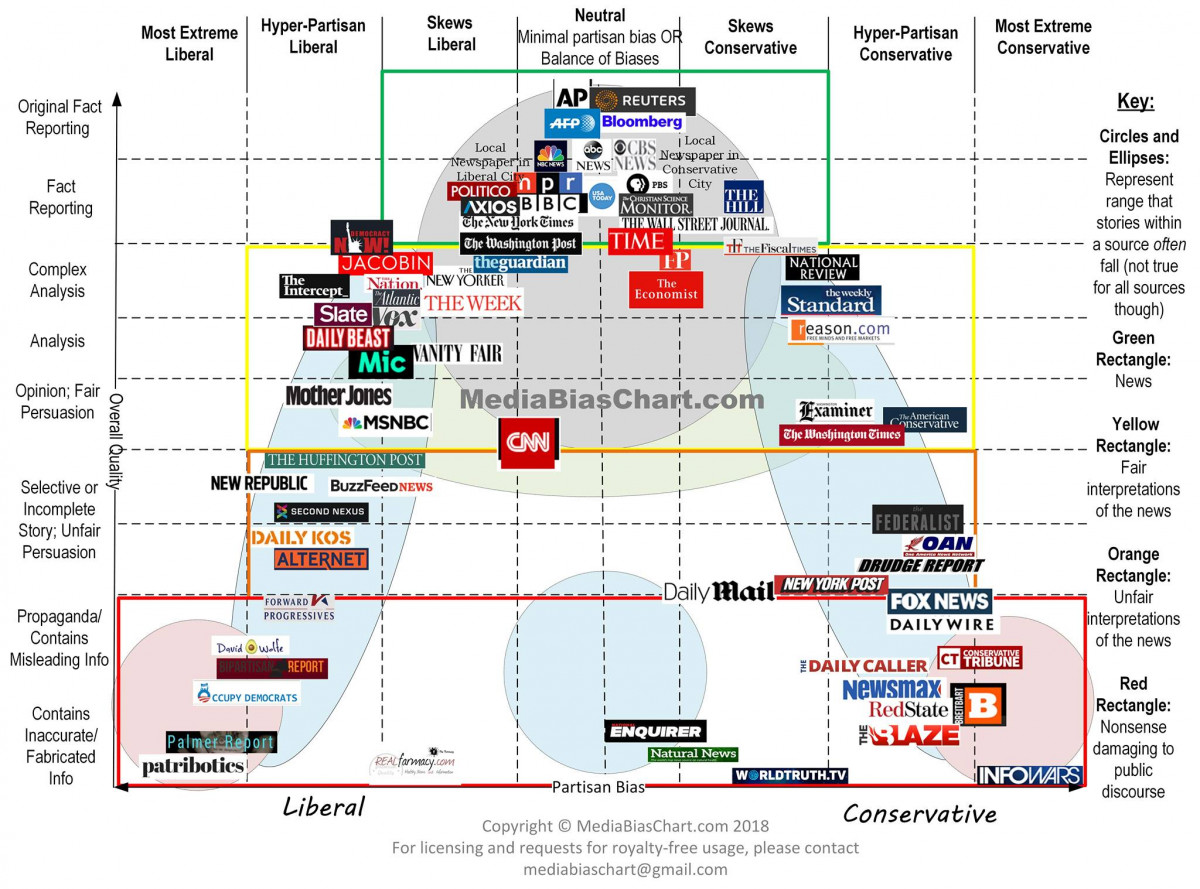 Câteva informații despre criteriile și metodologia acestui grafic, aici, iar despre autorea lui, aici. Vanessa Otero, avocat, avertizează încă de la început: toate generalizările sunt false, chiar și aceasta.