20 de filme vor fi proiectate în aer liber, între 21 august – 16 septembrie pentru spectatorii bucureșteni.
Primăria Sectorului 3 organizează, în perioada 21 august – 16 septembrie, cea de-a VI-a ediție a evenimentului "Cinema în aer liber". Cele mai bune filme lansate anul acesta, dar și o retrospectivă de filme românești vor putea fi urmărite timp de patru săptămâni pe Insula Artelor din Parcul Titan. Accesul pentru public este liber.
10 dintre pelicule sunt nominalizate și premiate anul acesta la Globurile de Aur, Festivalul de Film de la Cannes, Premiile Cesar și Oscar – "Un beau soleil interior" (r. Claire Denis), "Loving Vincent (r. Hugh Welchman, Dorota Kobiela)", "The Square" (r. Ruben Östlund), "Happy End" (r. Michael Haneke), "România neîmblânzită" (r. Tom Barton-Humphreys), "Loveless" (r. Andrey Zvyagintsev), "Au Revoir La-Haut" (r. Albert Dupontel), "L'Atelier" (r. Laurent Cantet), "In the Fade" (r. Fatih Akin) și "Pororoca" (r. Constantin Popescu).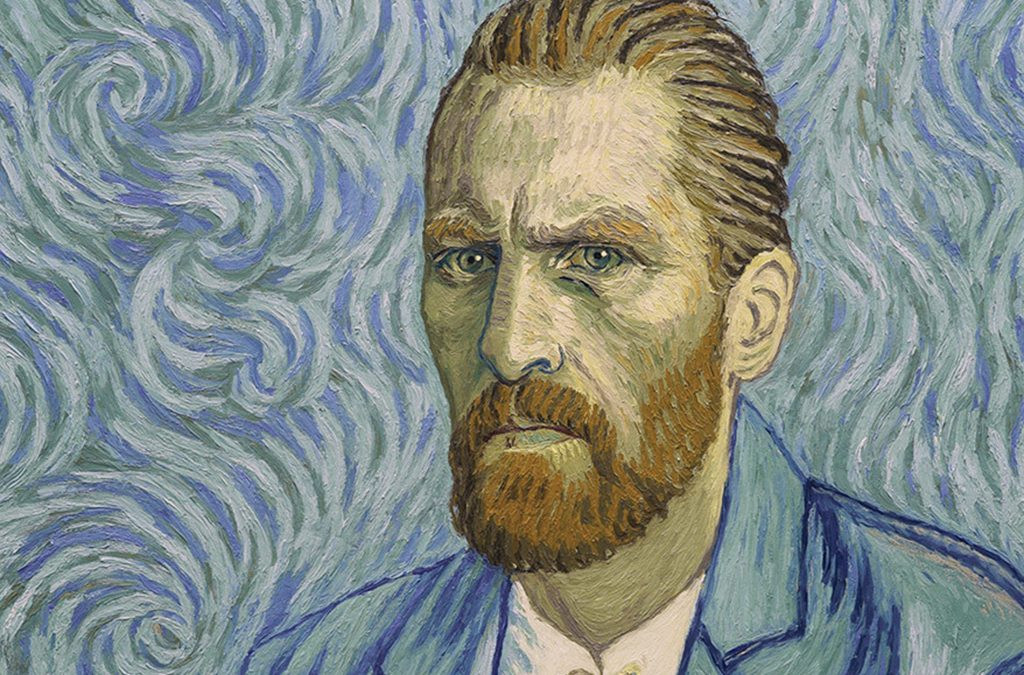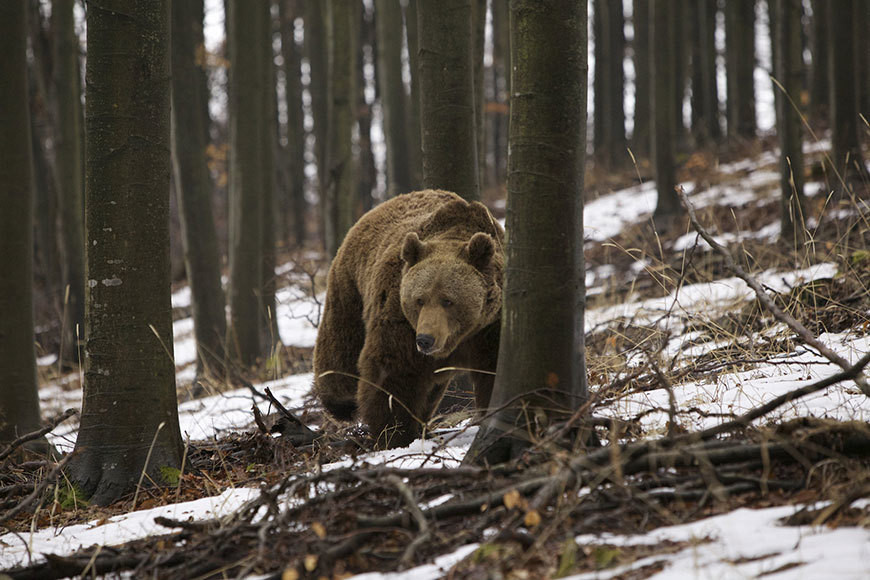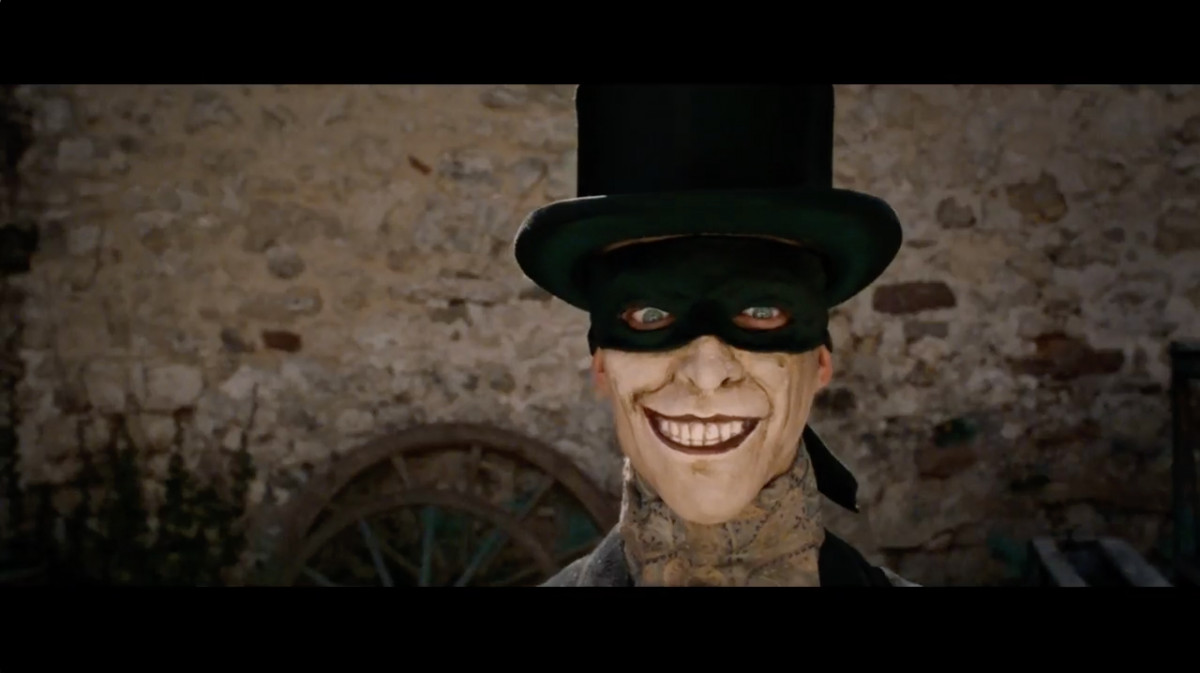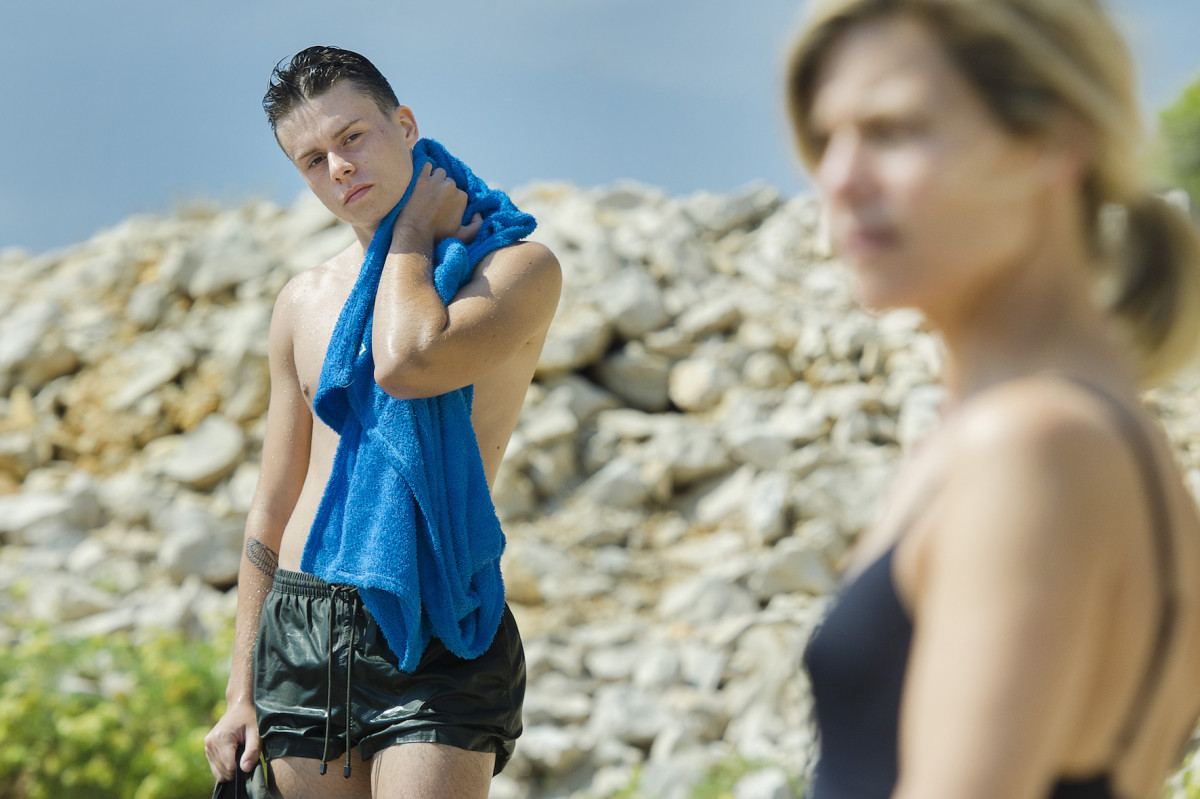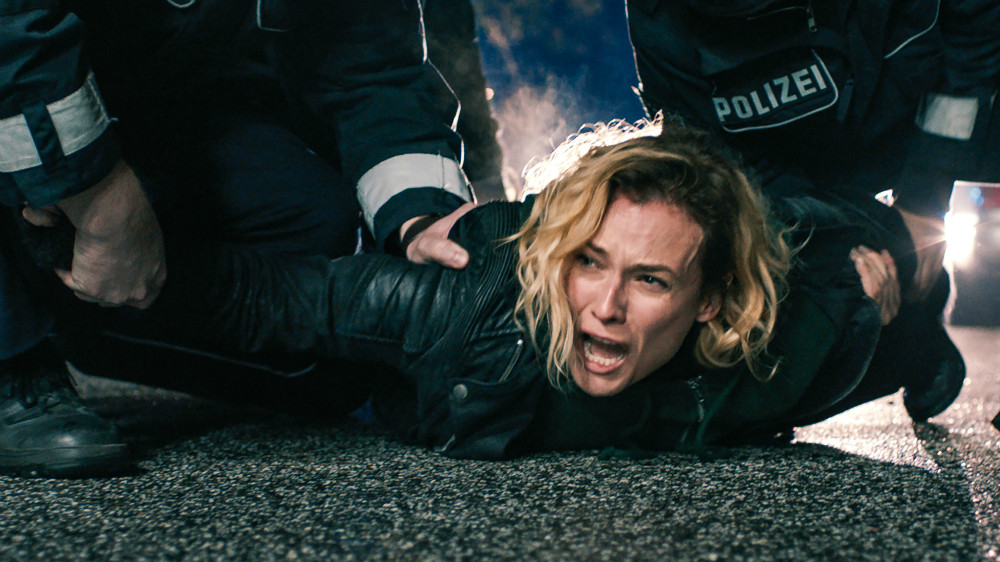 Iar în retrospectiva filmelor românești sunt de neratat bine-cunoscutele "Restul e tăcere" și "Asfalt Tango" (r. Nae Caranfil), "Nea Mărin miliardar"  și "Mihai Viteazul" (r. Sergiu Nicolescu), , "Terminus Paradis" și  "Reconstituirea" (r. Lucian Pintilie), "Cum mi-am petrecut sfârșitul lumii" (r. Cătălin Mitulescu), "Eu când vreau să fluier, fluier" (r. Florin Șerban), "Veronica" (r. Elisabeta Bostan), "Occident" (r. Cristian Mungiu).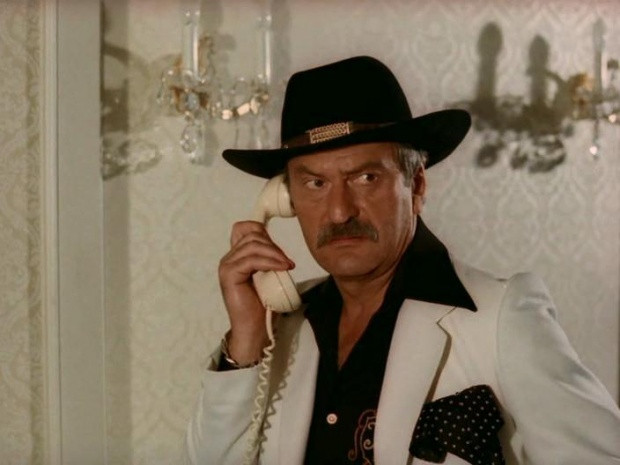 Seria de proiecții va fi deschisă pe 21 august de un spectacol de percuție cu Barbarossa Samba Group, de la ora 20:00.
Programul pentru săptămâna 21 – 26 august 2018 este, de marți până duminică, de la ora 21:00:
21 august - LA REVEDERE ACOLO SUS/ AU REVOIR LÀ-HAUT, R. Albert Dupontel, 117 minute, AP 12
22 august - ATELIERUL/ L'ATELIER, R. Laurent Cantet, 113 minute, AP 12
23 august - IN THE FADE, R. Fatih Akin, 106 minute, N15
24 august - CU DRAG, VAN GOGH/ LOVING VINCENT, R.  Hugh Welchman, Dorota Kobiela, 94 minute, AP 12
25 august - NEA MĂRIN MILIARDAR, R. Sergiu Nicolaescu, 88 minute, AP 12
26 august - ROMÂNIA NEÎMBLÂNZITĂ, R.  Tom Barton-Humphreys, 90 minute, AG
Evenimentul își propune să ofere spectatorilor o alternativă la vizionarea filmelor la televizor sau în multiplexuri și, prin selecția prezentată, urmărește să atragă publicul larg către filmele de autor. Deși pe insulă, sub cerul liber, peliculele vor putea fi vizionate în condițiile unei săli de cinema moderne, la standarde europene.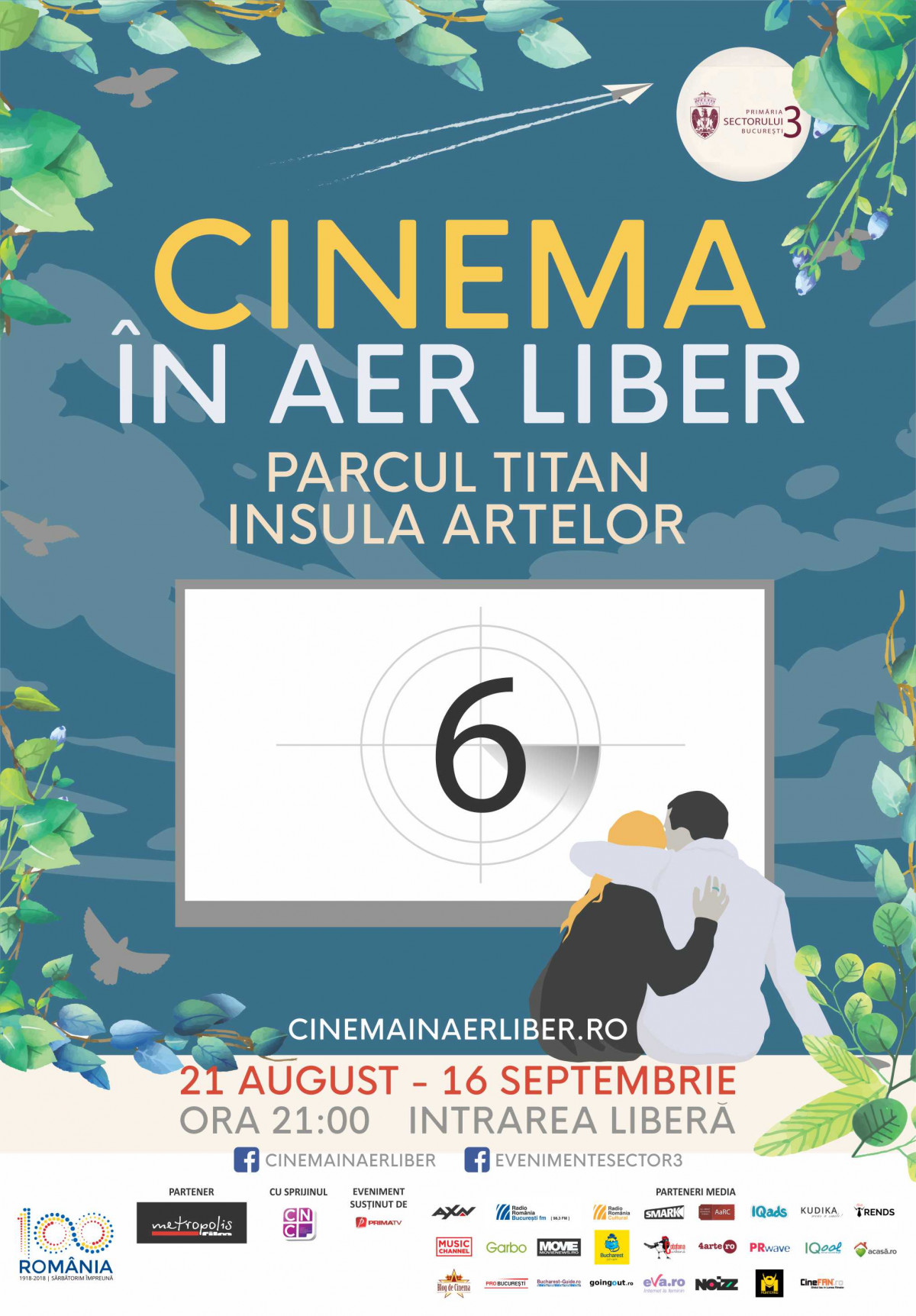 "Cinema în aer liber" este membru al rețelei "Europa Cinemas" și are ca parteneri media: AXN, Prima TV, Music Channel, Radio București FM, Radio România Cultural, IQads, SMARK, PRwave,  Iqool, Eva.ro, acasa.ro, Kudika, Garbo, AARC, Blog de Cinema, Movie News, Cinefan, Noizz, Bucharest City App, Goingout.ro, The Trends, 4arte, Bucharest-guide.ro, Probucuresti.ro, Cotzoblog, Munteanu.
Accesul publicului la acest eveniment este liber.