Ce ar putea fi, vreodată, mai relaxant și mai încântător, decât să petreceți o noapte pe plajă... tălpile goale-n nisip, părul umed, pielea sărutată de soare, vântul de vară, prietenii, iubiții și cerul plin de stele? Noi știm. Toate acestea, împreună cu o serie de filme grozave! Vă oferim experiența minunată de a mixa cele mai bune stări de vară cu cinema-ul, cu scopul de a vă face să simțiți. Literalmente.
A patra ediƫie The Black Sea Film Festival revine în Vama Veche, în perioada 25 - 29 August, în noua locație - Jlapi. Minunate seri de film, pe malul mării, vă așteaptă să vă bucurați de briza de vară și să urmăriți filme excepƫionale, sub milioane de stele și galaxii! E vorba despre a simți. Este vorba despre cineFEELS!
Selecția filmelor prezente, în cadrul edției The Black Sea Film Festival 2019 include filme selectate și premiate în festivaluri de renume din întreaga lume: Annecy, Annie Awards, Bafta, Berlinale, Cannes, Clermont Ferrand, Edinburgh, European Film Awards, Flickerfest, Locarno, Sundance, Toronto, Tribeca, Venice, și multe, multe altele!
Juriul TBSFF 2019 este format din: Andrei Şendrea [critic de film şi scenarist], Caroline Gombé [actriță de film, televiziune și teatru], Bogdan Filip [director de imagine și fotograf], Alecs Năstoiu [producător de film, regizor şi scenarist], Tom Wilson [regizor de film şi jurnalist] şi Radu Munteanu, producător şi regizor de film, inițiatorul & directorul festivalului TBSFF.
Filmele sunt subtitrate în limba română și engleză.
Bilet:10 lei/per seară.
Biletele pentru TBSFF 2019 sunt disponibile pe toată durata evenimentului în locația festivalului - Jlapi, începând cu ora 20:00.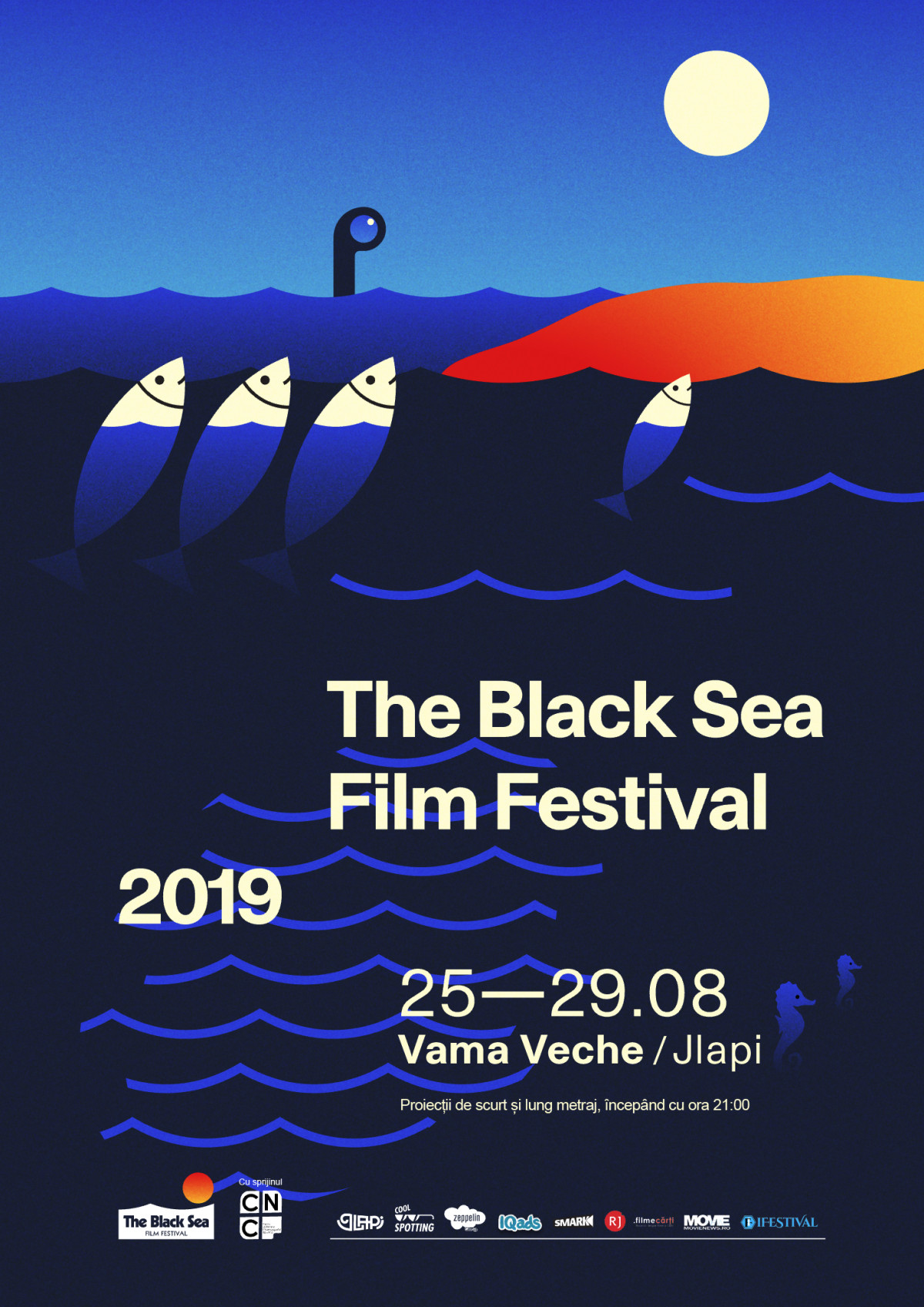 Conceput pentru a recunoaște contribuțiile creative ale artiștilor de toate vârstele, începători, sau cu un drum lung pavat în spatele lor, The Black Sea Film Festival este un eveniment anual care premiază talentul, inspirația și motivația, în cinematografie.
5 seri de proiecții, prezentând o varietate de filme de scurt și lung metraj, selectate din peste cele 700 de filme înscrise în competiția de anul acesta, provenind din întreaga lume.
Animație, Experimental, Film de modă, Ficțiune de scurt și lung metraj, Videoclip muzical, Student - acestea sunt categoriile ediției 2019 a festivalului.