MERON, unul dintre cele mai îndrăgite branduri din industria cafelei de specialitate din România, împreună cu The Woman, cea mai mare comunitate de femei antreprenor din România, anunță lansarea campaniei Bloom Box, o inițiativă menită să motiveze și să inspire femeile în această lună dedicată lor.
În fiecare locație MERON a fost amplasată o cutie Bloom, în care se găsesc bilețele cu spații dedicate pentru mesaje. Doamnele și domnișoarele care calcă pragul cafenelelor sunt invitate să ia un bilet cu mesaj din cutie, mesaj care a fost scris special pentru ea de care o altă femeie.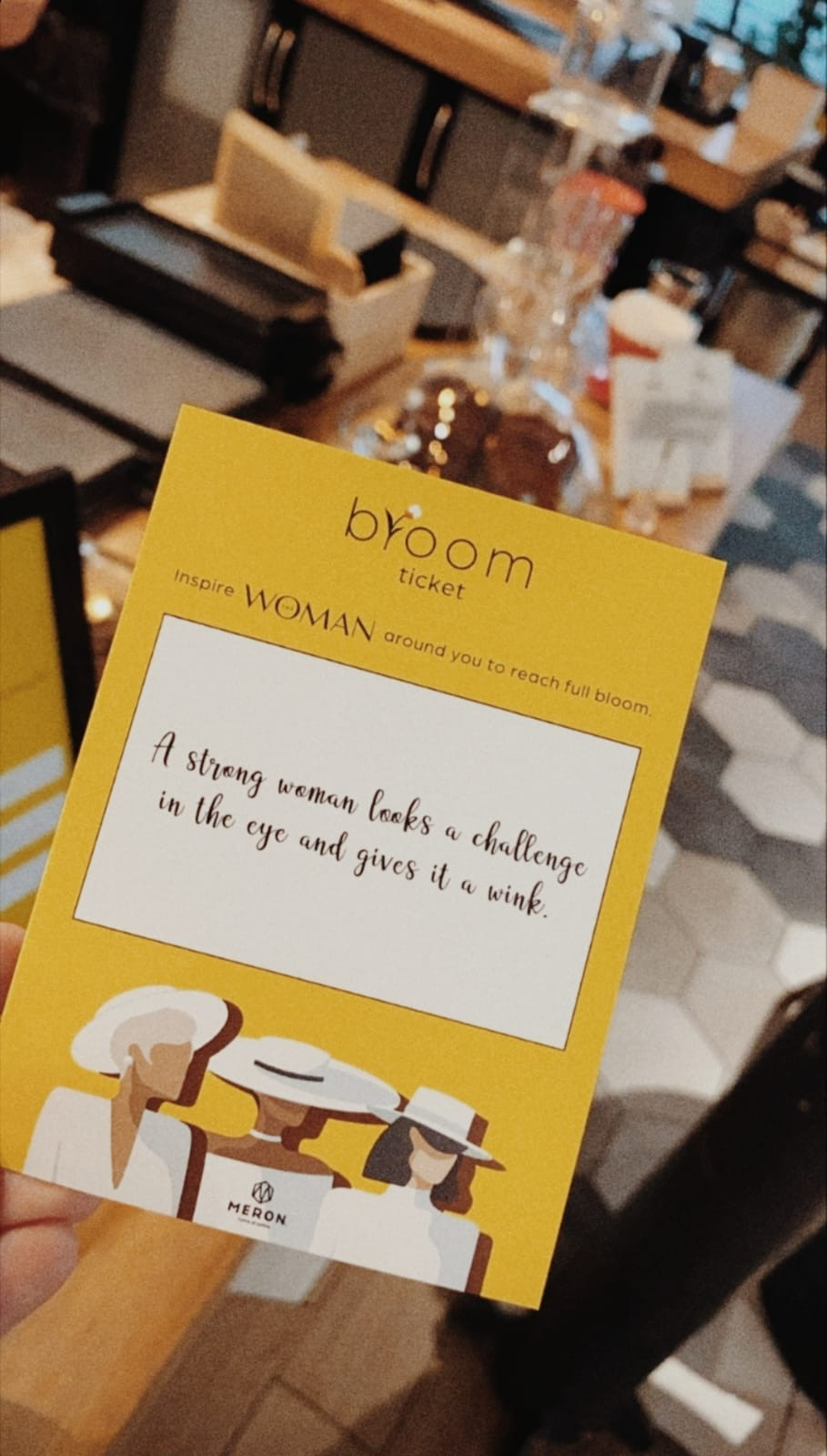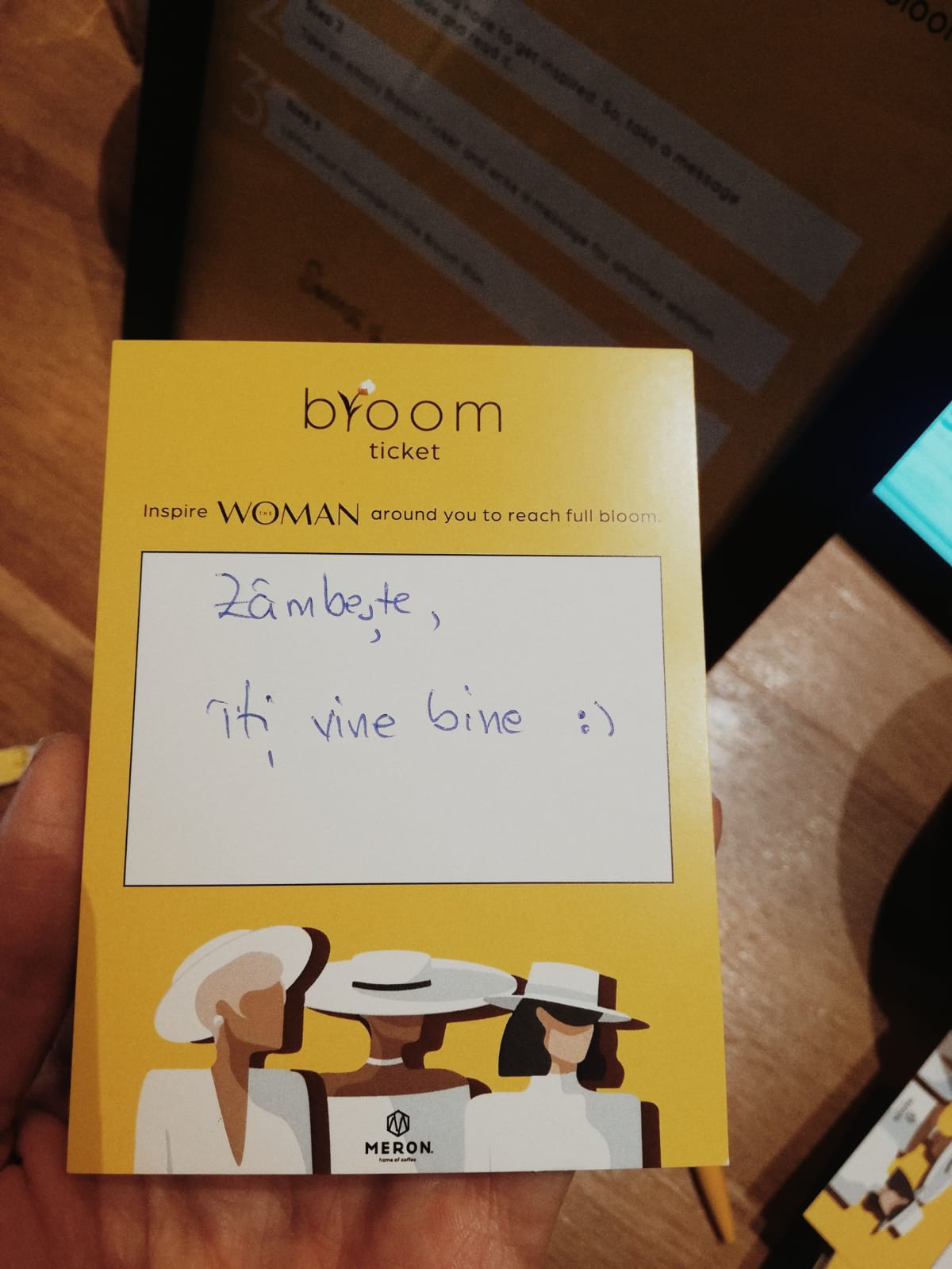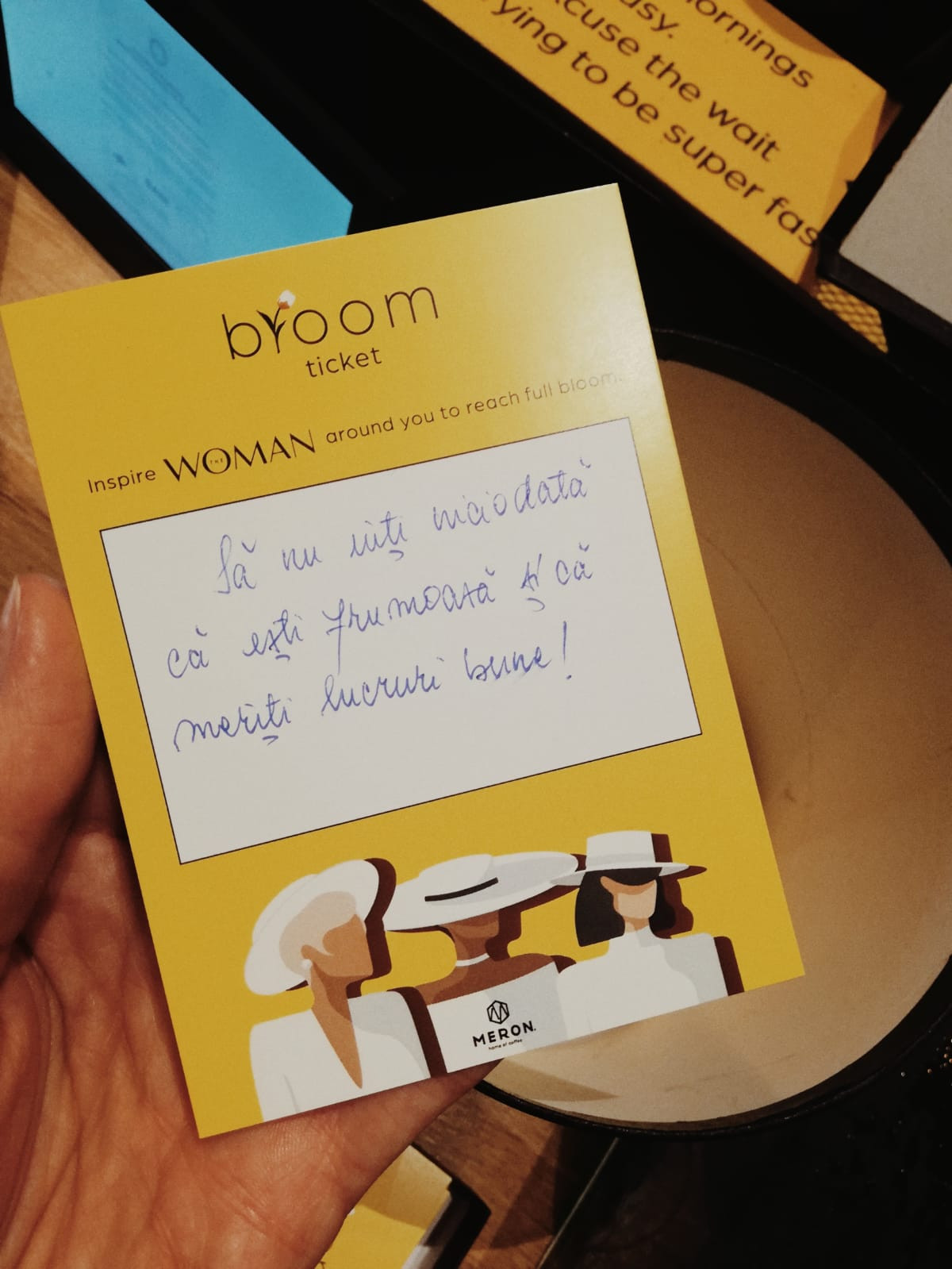 Pentru a întoarce gestul, femeile sunt invitate să ia un bilețel gol și să scrie un mesaj de încurajare, motivațional, amuzant pentru o altă femeie care se va bucura de cuvintele care au ajuns la ea.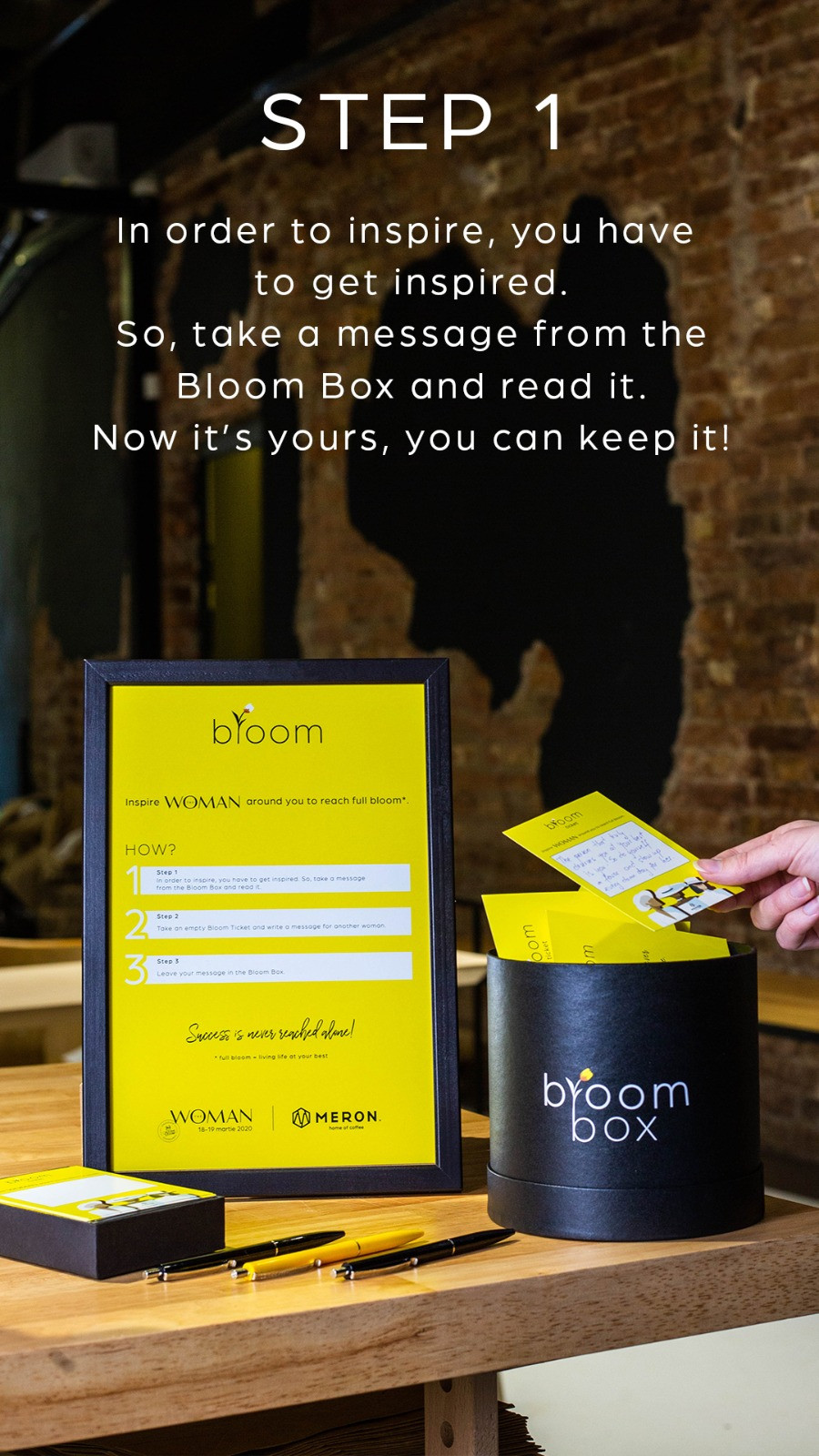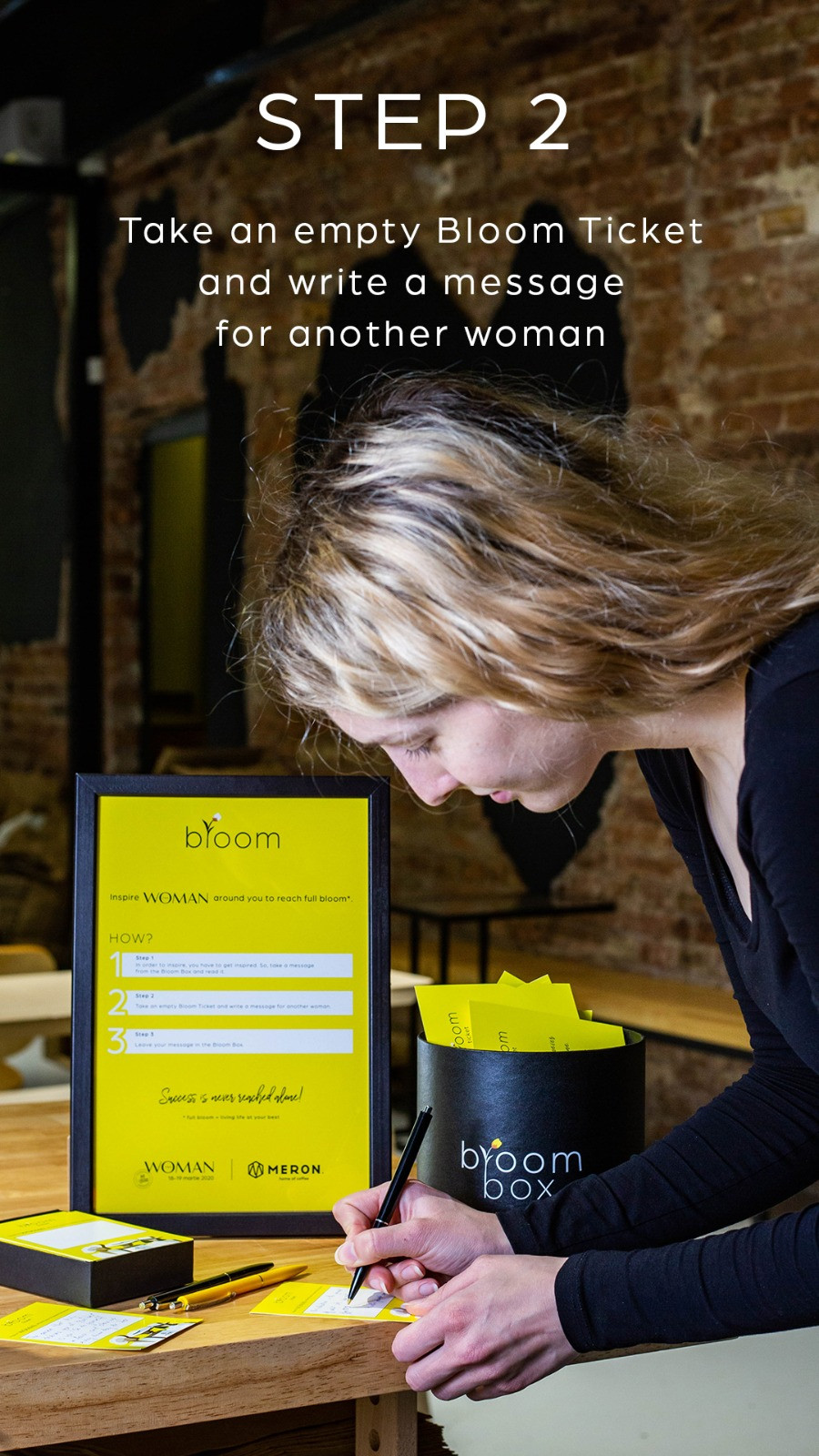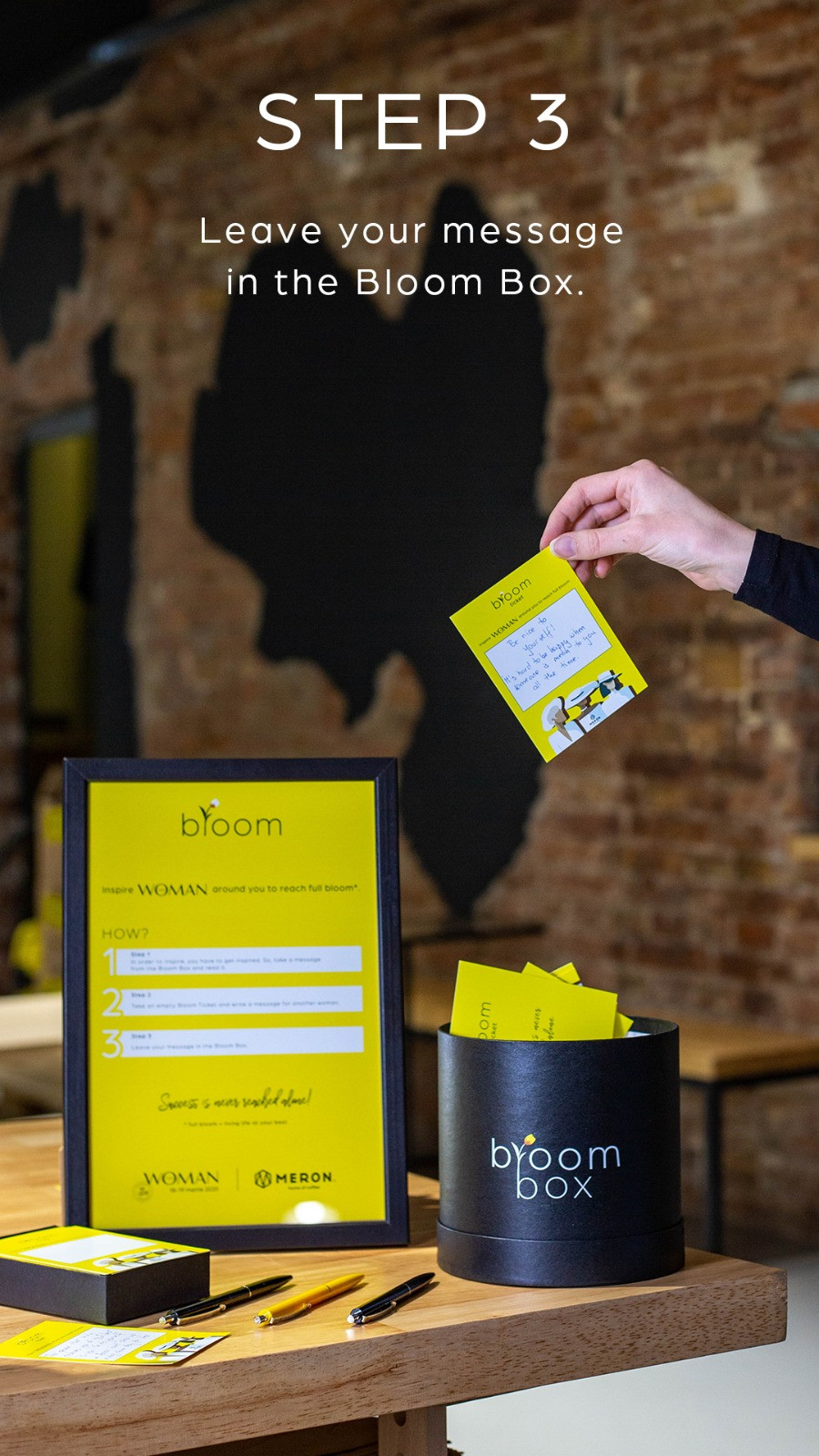 "Ești în drum spre birou, treci în grabă să-ți iei cafeaua. Te oprești 2 minute, iei doza de #empowerment de la o femeie ca tine și lași înapoi un gând bun, un sfat de care și tu ai fi avut nevoie cândva. Nu știi din partea cui vine și poate... chiar în asta constă frumusețea. Așa a prins contur campania #bloom creată împreună cu prietenii de la MERON, în luna martie, în locațiile din toată țara, ", a declarat Crina Ciocian (Fondator The Woman).
"Ne-am dorit să dăm o formă gândurilor noastre de apreciere pentru cele care ne sunt mame, prietene, surori, să le aducem zâmbetul pe buze și să le transmitem că sunt speciale. Femeile fantastice funcționează ca busole interne, găsesc mereu soluții una pentru cealaltă, se susțin, se ridică și se inspiră reciproc," a adăugat Maria Sîrbu (Marketing Manager MERON).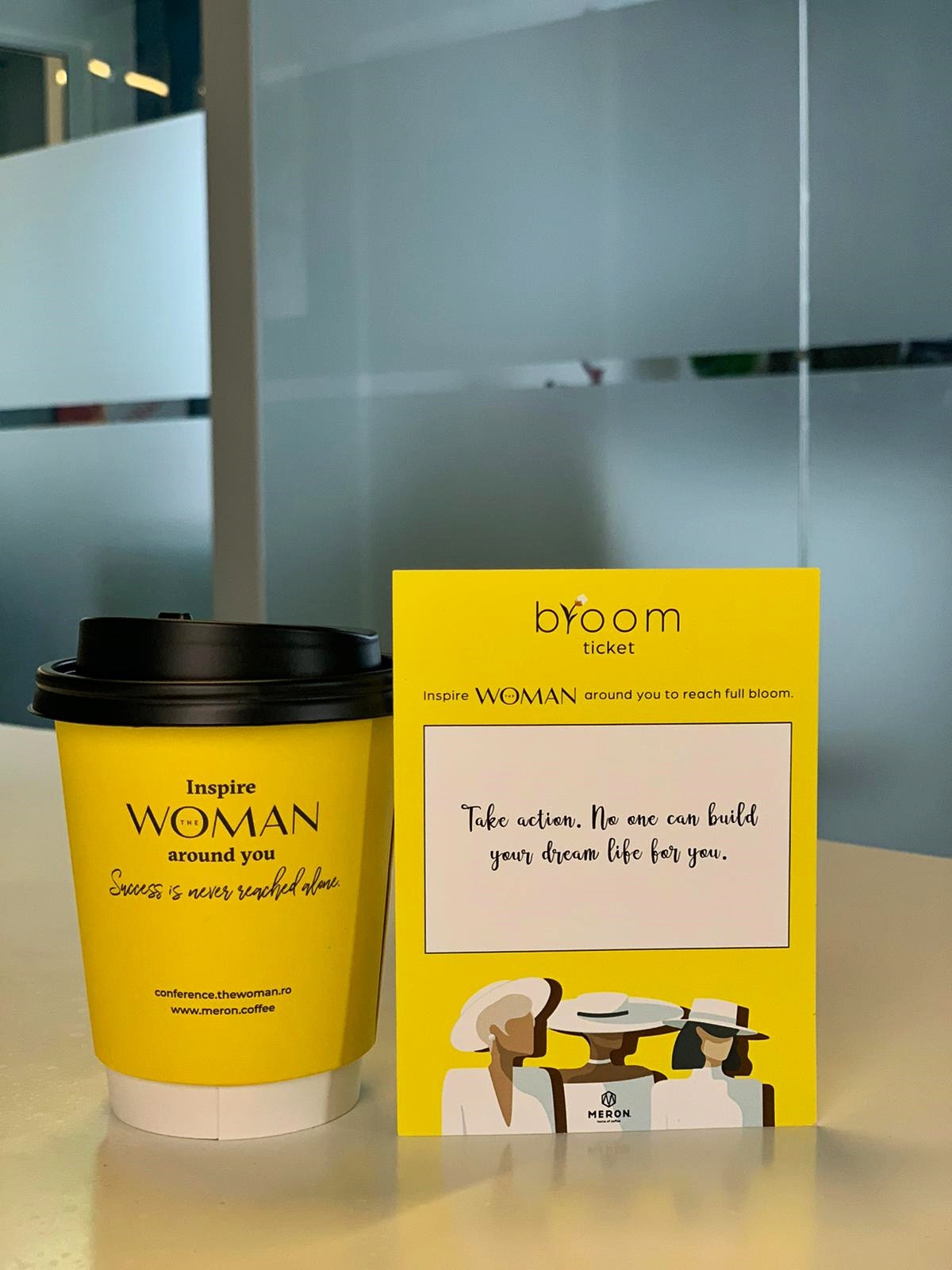 Lanţul de coffee shop-uri MERON deține 12 locatii - 7 coffee shop-uri în Cluj-Napoca (Napoca, Platinia, 2 în VIVO!, Central, Roastery, prăjitoria proprie, și în Iulius Mall Cluj-Napoca), una în Zalău (Value Centre), una în București (Cișmigiu), una în Satu-Mare (Shopping City), două în Oradea (Lotus Mall & MERON Alecsandri) și cinci în curs de finalizare.