Magia filmelor de animație revine în această toamnă în sălile de cinema și pe ecranele spectatorilor din toată țara. În perioada 8-17 octombrie, cele mai noi și mai premiate titluri ale anului se vor vedea în premieră în România, la cea de-a 16-a ediție a Festivalul Internațional de Film de Animație Animest. Organizat într-o formulă hibrid, atât în sălile de proiecție din București, cât și online, pe platforma de streaming a festivalului, cel mai amplu eveniment din România dedicat cinematografiei de gen va cuceri publicul din toată țara printr-o selecție impresionantă de filme sosite din întreaga lume. 47 de scurtmetraje animate, înscrise din 27 de țări, vor concura în acest an pentru Trofeul Animest 2021, premiul care îi va asigura filmului câștigător un loc pe lista candidaților eligibili la Oscarul pentru Cel mai bun scurtmetraj de animație. Alte 31 de scurtmetraje realizate de studenții universităților din întreaga lume au intrat în cursa pentru premiul secțiunii dedicate.
Prezentate și premiate în competițiile festivalurilor de la Annecy, Clermont-Ferrand și Toronto sau aplaudate de critici la Cannes, în cadrul secțiunii paralele Quinzaine des réalisateurs, cele 47 de scurtmetraje care vor concura la această ediție pentru Trofeul Animest 2021 explorează subiecte complexe precum conexiunile de familie, relația oamenilor cu animalele, poveștile din zonele de conflict, călătoriile spațiale, memoria și imaginația. Autori consacrați și nume noi din industria de animație se reunesc într-o selecție guvernată, la această ediție, de inovație, diversitate și creativitate fără bariere.
,,Peste 1850 de scurtmetraje din toata lumea au fost înscrise la ediție din 2021. Au sosit filme realizate de studenți din Pakistan, dar și producții semnate de artiști din Madagascar și Argentina. Perioada de pandemie pare să fi influențat industria filmului de animație și din punct de vedere cantitativ, având ca efect creșterea numărului de proiecte realizate. Aceasta face ca selecția de acum să fie cea mai complexă din ultimii ani'', subliniază Mihai Mitrică, directorul și selecționerul Animest.
,,Pentru prima dată în istoria festivalului, avem în competiție un scurtmetraj din Arabia Saudită, pe care vă invităm să-l descoperiți în cinema, acolo unde suntem nerăbdători să ne întoarcem după un an complicat, care ne-a ținut departe de sălile de proiecție. Tot în Competiția de scurtmetraj veți redescoperi nume consacrate precum: Georges Schwizgebel, Joanna Quinn, Nieto, Frank Dion și Vladimir Leschiov, dar și lucrările unor artiști tineri precum Daniel Gray, Paulina Ziółkowska și Yoriko Mizushiri, care se întorc la Animest cu noi producții care merită văzute. Diversitatea este cuvântul cheie care ar putea descrie selecția de scurtmetraje internaționale din acest an. Spectatorii vor avea ocazia să redescopere stiluri de animație binecunoscute, dar și noi stiluri și abordări îndrăznețe, ce merită să fie aprofundate'', mai adaugă acesta.
31 de scurtmetraje create, în mare parte, în școlile europene, care impresionează prin elemente de inovație și povești revelatoare, demonstrează potențialul artistic remarcabil al celor mai tineri reprezentanți ai industriei de animație, prezentați la această ediție în Competiția de film studențesc. Sosite din Belgia, Cehia, Danemarca, Elveția, Franța, Germania, Grecia, Hong Kong, Israel, Japonia, Marea Britanie, Norvegia, Polonia, Slovacia și Ungaria, cele 31 de titluri vor cuceri audiența prin explorări inedite ale realităților urbane, prin apariția unor personaje fantastice sau prin abordări neconvenționale ale corpului uman.
Scurtmetrajele internaționale incluse în Competiția internațională Animest și în Competiția de film studențesc vor putea fi urmărite pe marile ecrane din capitală, dar și online, pe platforma de streaming a festivalului. Spectatorii din întreaga țară vor fi invitați să își voteze și la această ediție filmul preferat. În urma voturilor liber exprimate de cinefili, unul dintre scurtmetrajele din selecția prezentată la această ediție va fi recompensat cu Premiul Publicului.
Scurtmetrajele din Competiția internațională Animest:
Night Bus, r. Joe Hsieh (Taiwan, 2020)
Swallow the Universe, r. Nieto (Franța, 2021)
Darwin's Notebook, r. Georges Schwizgebel (Elveția, 2020)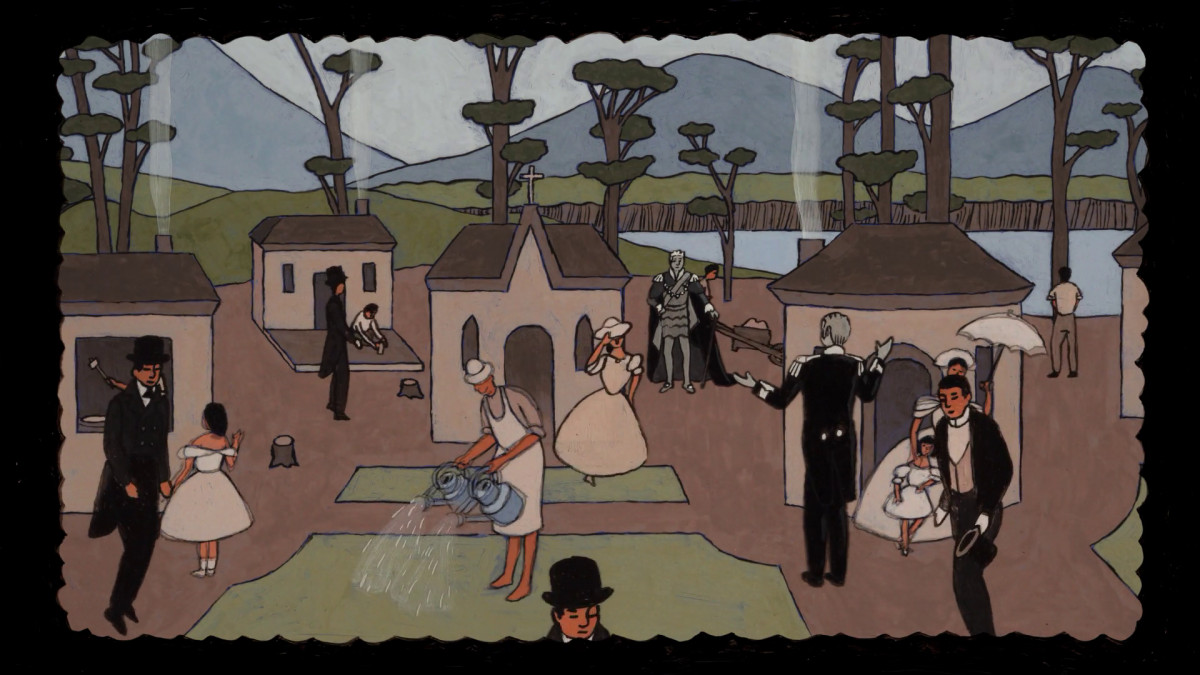 Under the skin, the bark, r. Franck Dion (Franța, 2021)
Affairs of the Art, r. Joanna Quinn (Marea Britanie, 2021)
Comeback, r. Vladimir Leschiov (Letonia, 2021)
Up to the Sea, She Weaves a Dream, r. Maryam Khalilzadeh (Iran, 2021)
A Bite of Bone, r. Honami Yano (Japonia, 2021)
HIDE, r. Daniel Gray (Ungaria, 2020)
The Passerby, r. Pieter Coudyzer (Belgia, 2020)
A Mini Trilogy, r. Shannon Lee (SUA, 2020)
What Resonates In Silence, r. Marine Blin (Franța, 2020)
The Visit, r. Morrie Tan (Singapore, 2021)
Takano Intersection, r. Mizuki Ito (Japonia, 2021)
It Was Only A Rock That Looked Like Someone, r. Matisse Gonzalez (Mexic, 2020)
Hourvari, r. Felicien Bonniot, Pauline Jacquelin (Franța, 2020)
3 geNARRATIONS, r. Paulina Ziółkowska (Polonia, 2021)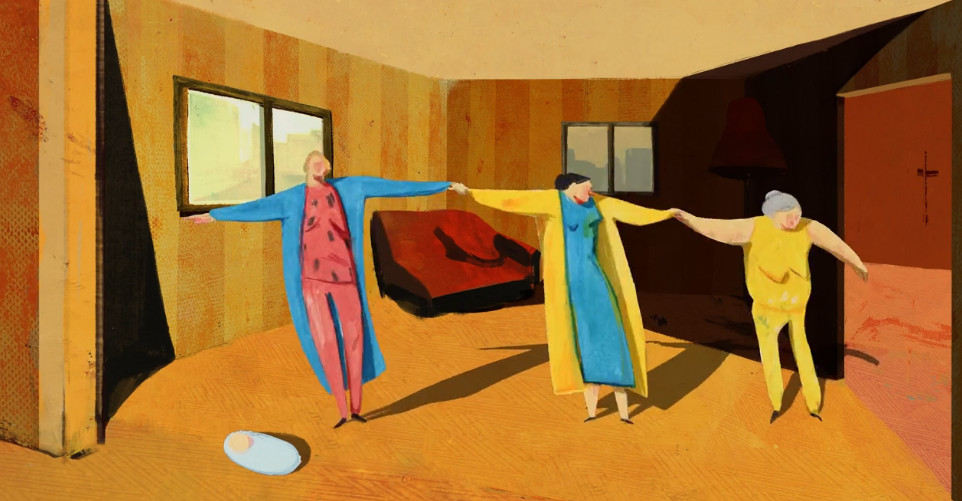 Anxious Body, r. Yoriko MIZUSHIRI (Franța, 2021)
Bestia, r. Hugo Covarrubias (Chile, 2021)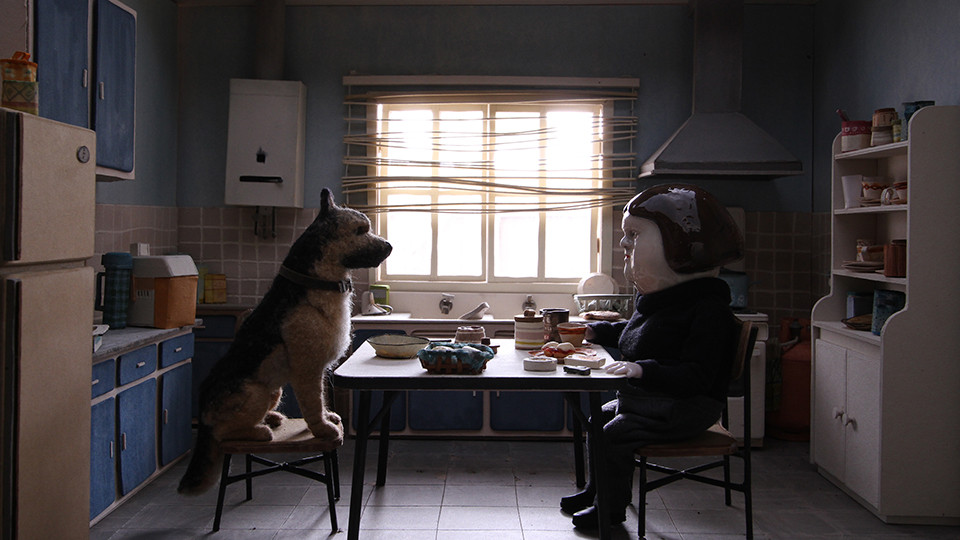 Cromosoma X, r. Lucia Bulgheroni (Italia, 2021)
Camouflage, r. Remco Polman (Olanda, 2021)
Vadim On A Walk, r. Sasha Svirsky (Rusia, 2021)
The Wet Socks of Berta Reyes, r. Alexandra Shadrina (Rusia, 2020)
The Adventures of Gloria Scott: Murder in the Cathedral, r. Matija Pisacic, Tvrtko Raspolic (Croația, 2020)
When I am Sad, r. Lilit Altunyan (Armenia, 2021)
Julian Tuwim: To Everyman, r. Cezary Albinski (Polonia, 2021)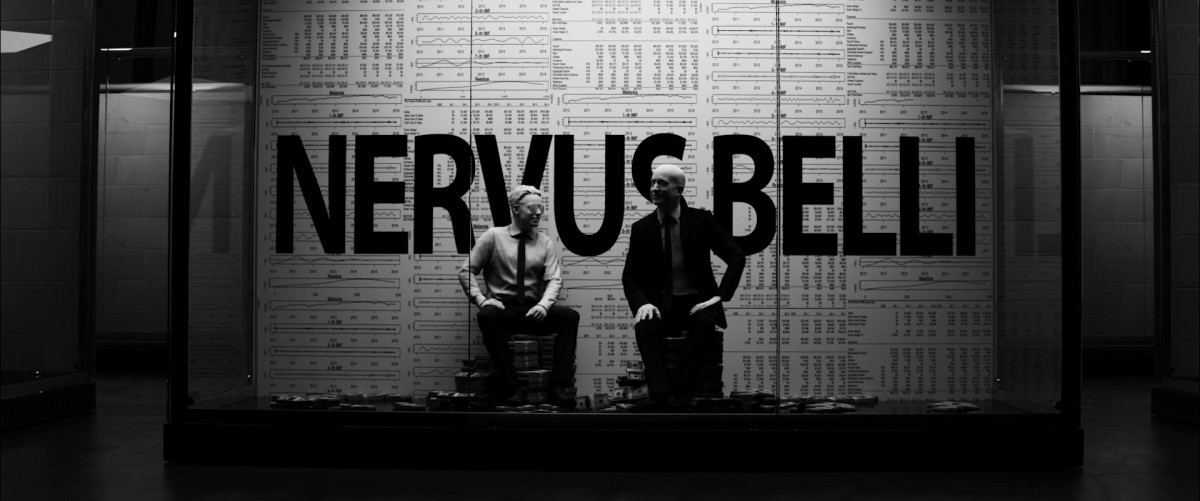 Forever, r. Mitch McGlocklin (SUA, 2020)
Prince in a Pastry Shop, r. Katarzyna Agopsowicz (Polonia, 2020)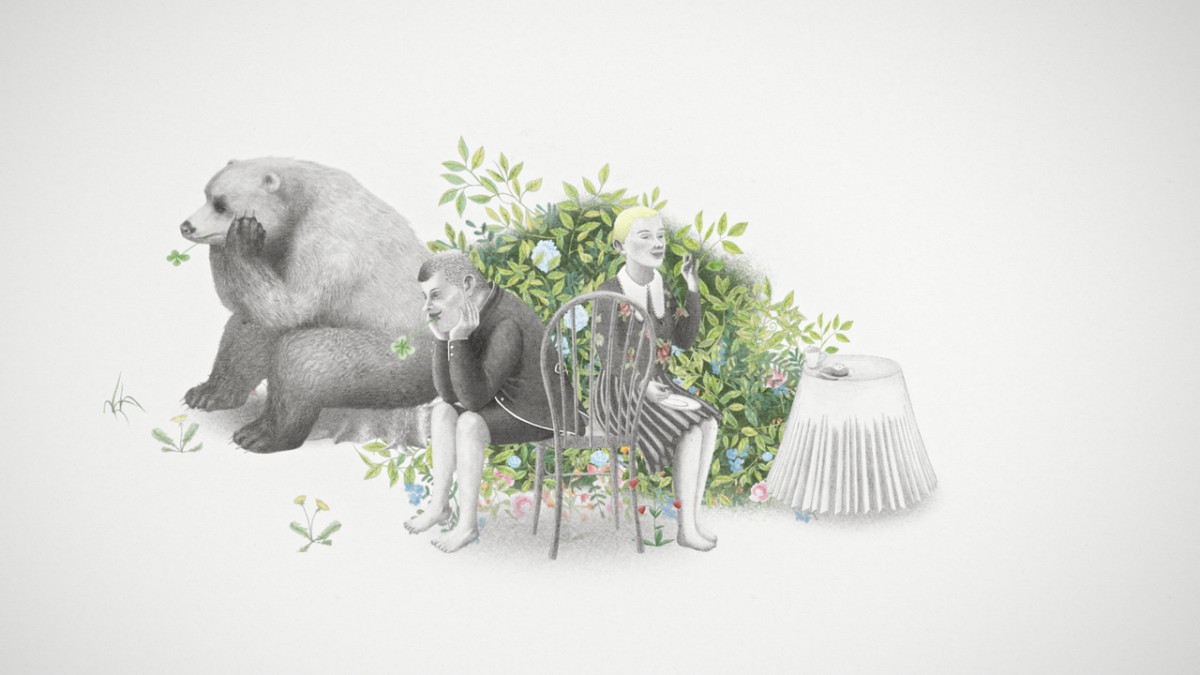 The fourth wall, r. Mahboobeh Kalaee (Iran, 2021)
The Stork, r. Lucija Mrzljak, Morten Tinakov (Estonia, 2020)
Congregation, r. Nick Simpson (Australia, 2021)
Rites Of Spring, Yiorgos Tsangaris (Cipru, 2021)
Horacio, r. Caroline Cherrier (Franța, 2020)
Whisper Down The Lane, r. Raghad Albarqi (Arabia Saudită, 2021)
Easter Eggs, r. Nicolas Keppens (Belgia, 2021)
Sensor Ship, r. Jin A Yoon (Canada, 2021)
Conversations with a Whale, r. Anna Samo (Germania, 2020)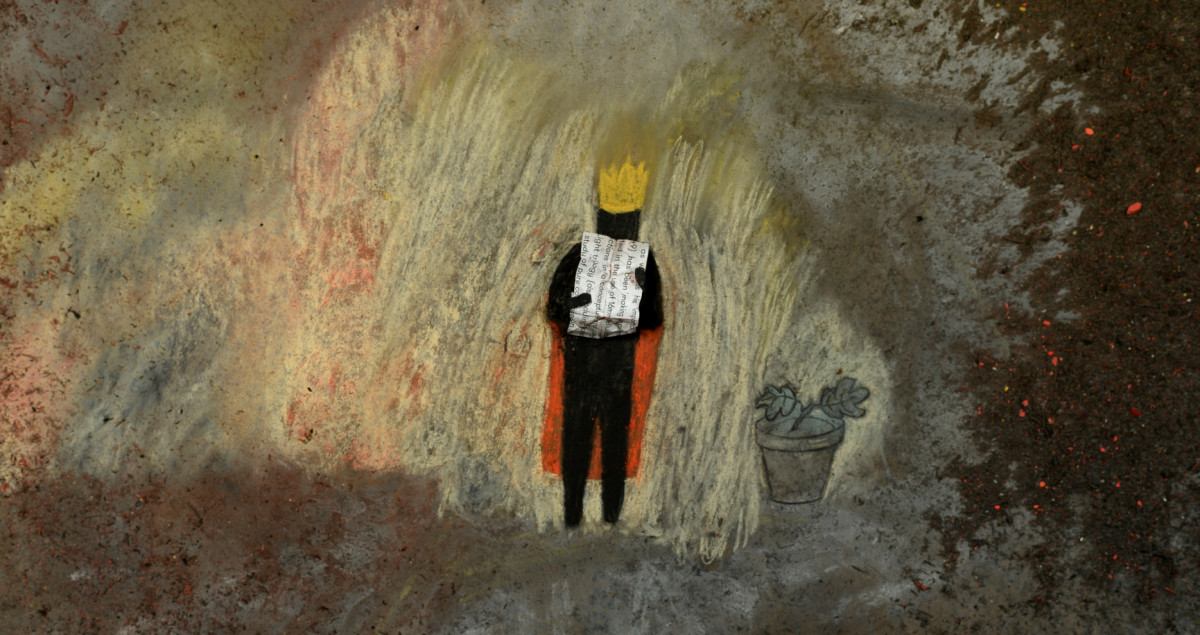 Ned, r. Sharon E Sørensen (Marea Britanie, 2021)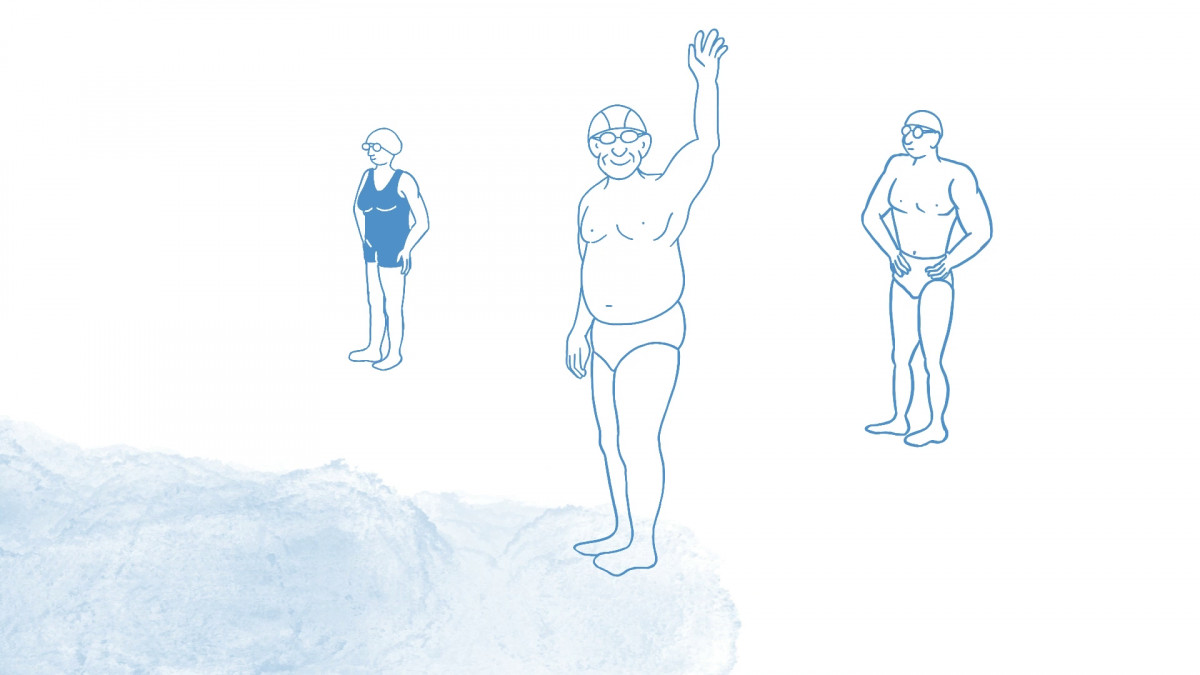 Selection Process, r. Carla Pereira (Spania, 2021)
Boscombe Bound, r. Corrianna Clarke (Marea Britanie, 2021)
Don't Sit Back And Stay Quiet, r. Marlene Binder (Germania, 2021)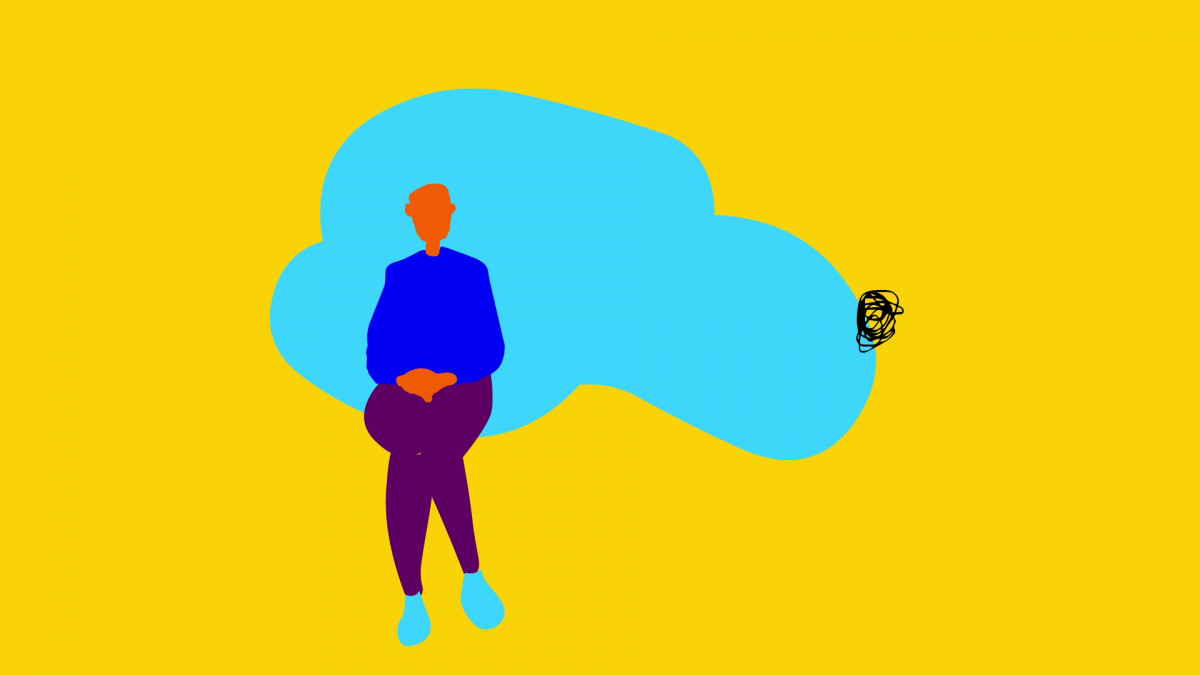 My mother's pain, r. Juliana Erazo (Columbia, 2019)
Where Were You?, r. Maria Trénor (Spania, 2020)
It wasn't Bourgogne, r. Mathias de Panafieu (Franța, 2021)
Life's a Bitch, r. Varya Yakovleva (Rusia, 2021)
Having an Invisible Disability, r. Florence Burns (Marea Britanie, 2021)
Maalbeek, r. Ismail Joffroy Chandoutis (Franța, 2020)
Scurtmetrajele selecționate în competiția de Film studenţesc:
A Film about a Pudding, r. Roel Van Beek (Marea Britanie, 2021)
Beep Beep, r. Mihaela Mândru (Franța, 2020)
Bullshit, r. Michael Dietsche   (Germania, 2020)
BusLine35A, r. Elena Felici (Danemarca, 2021)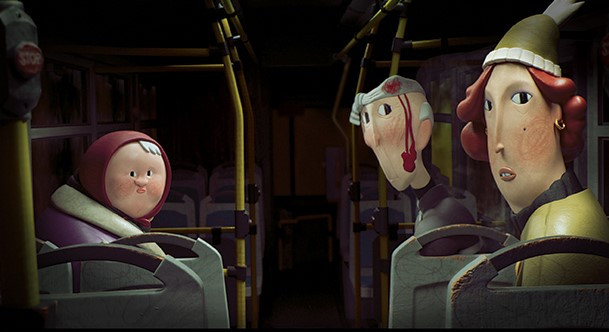 Butterfly Jam, r. Shih-Yen Huang (Franța, 2021)
Cocain, Anna Hynowska (Polonia, 2021)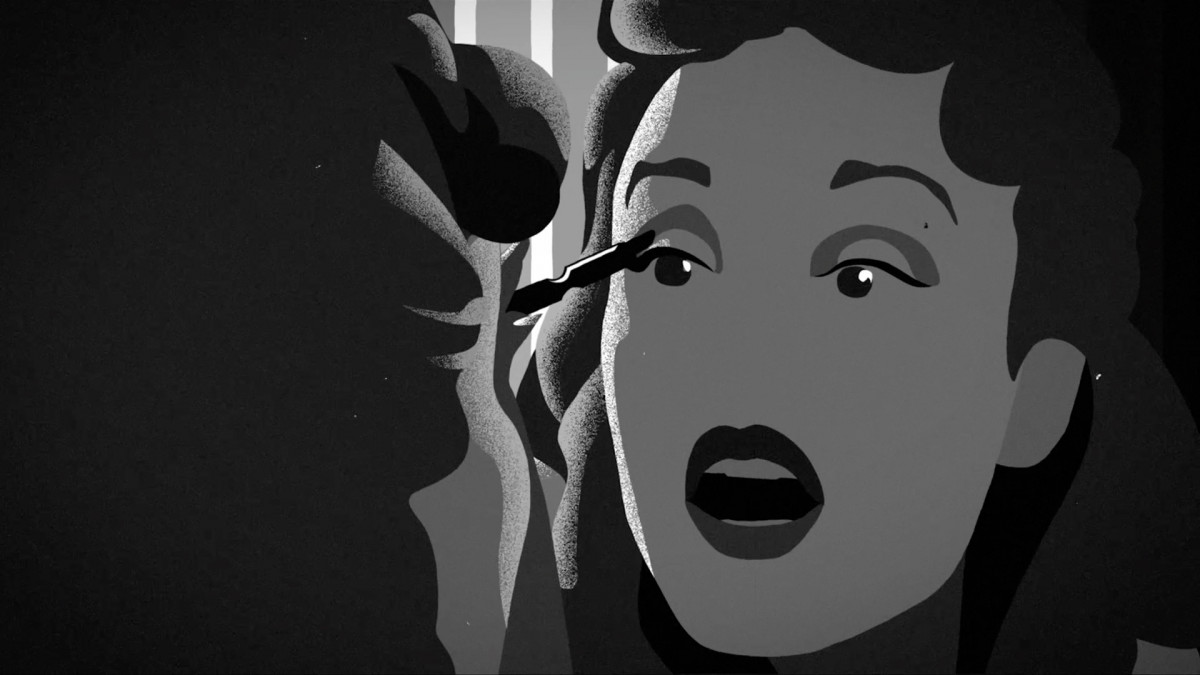 Coffin, r. Yuanqing Cai, Nathan Crabot, Houzhi Huang, Mikolaj Janiw, Mandimby Lebon, Théo Tran Ngoc (Franța, 2020)
Digestion, r. Annabelle Tamic, Sarah Erzen, Chloe Musa, Edouard Delfosse, Louis Lukasik (Franța, 2020)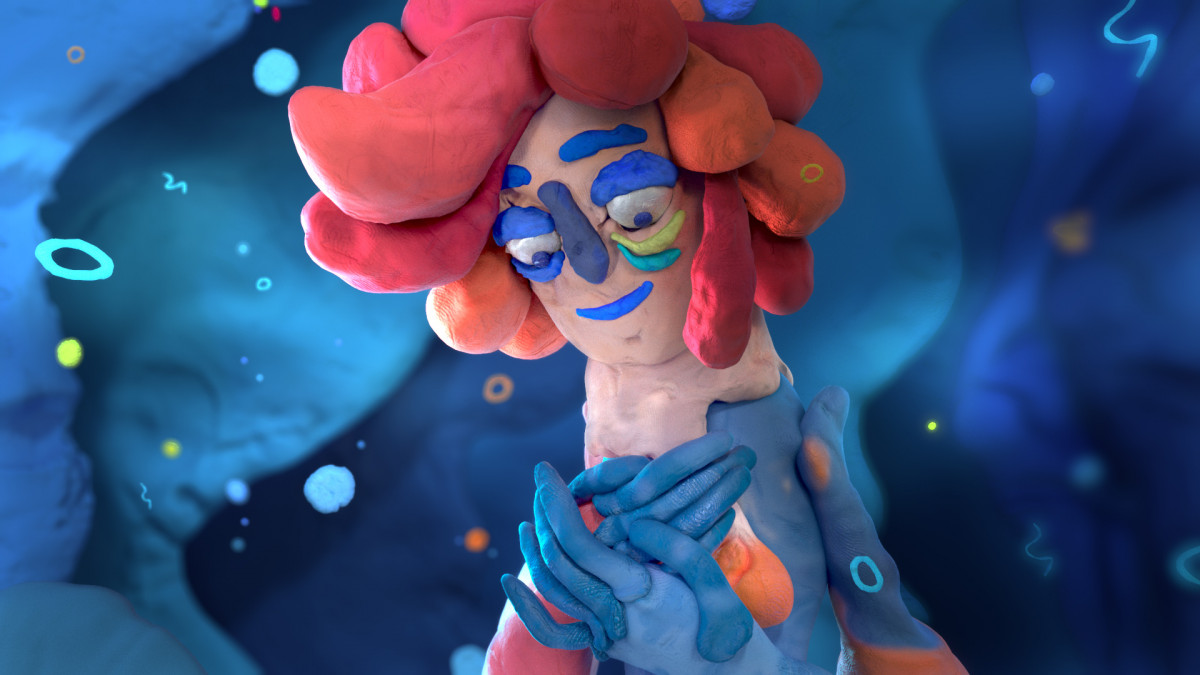 Due to legal reasons this Film is called Breaking Bert, r. Anne Isensee (Germania, 2020)
Elevator Alone, r. Anastasia Papadopoulou (Grecia, 2021)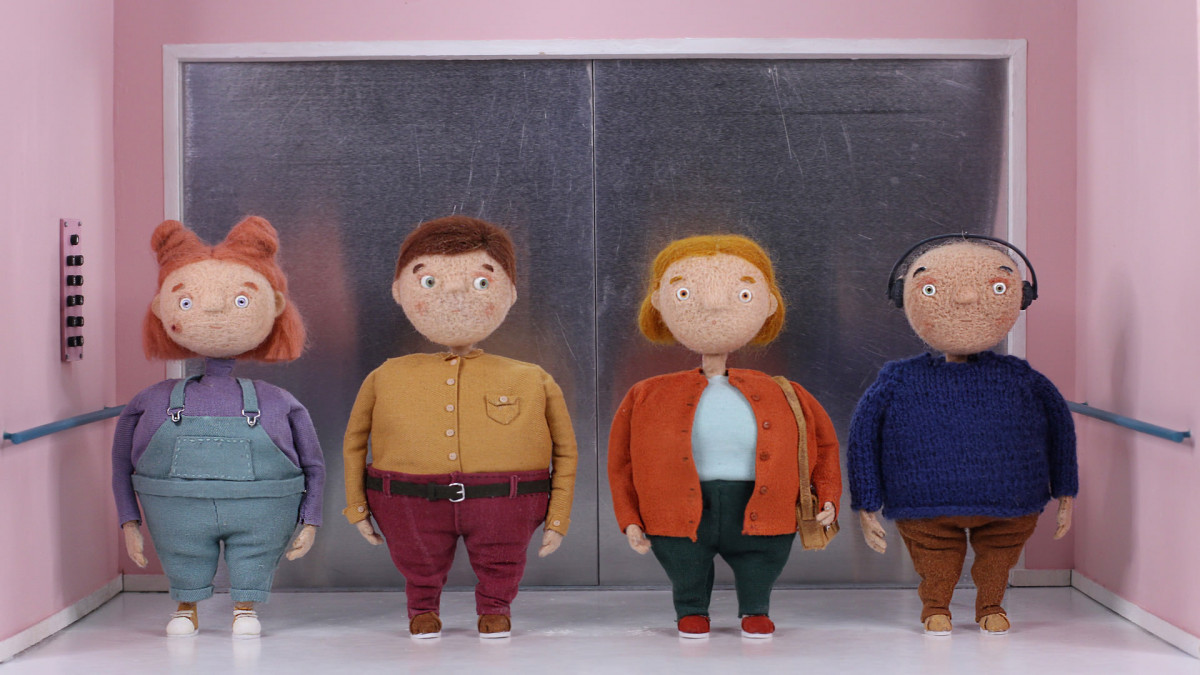 Favorite Daughter, r. Susi Haaning (Danemarca, 2020)
Flora linguis, r. Daniela Godel (Franța, 2021)
Green, r. Karolina Kajetanowicz (Polonia, 2021)
Half a Saba, Ben Molina (Israel, 2020)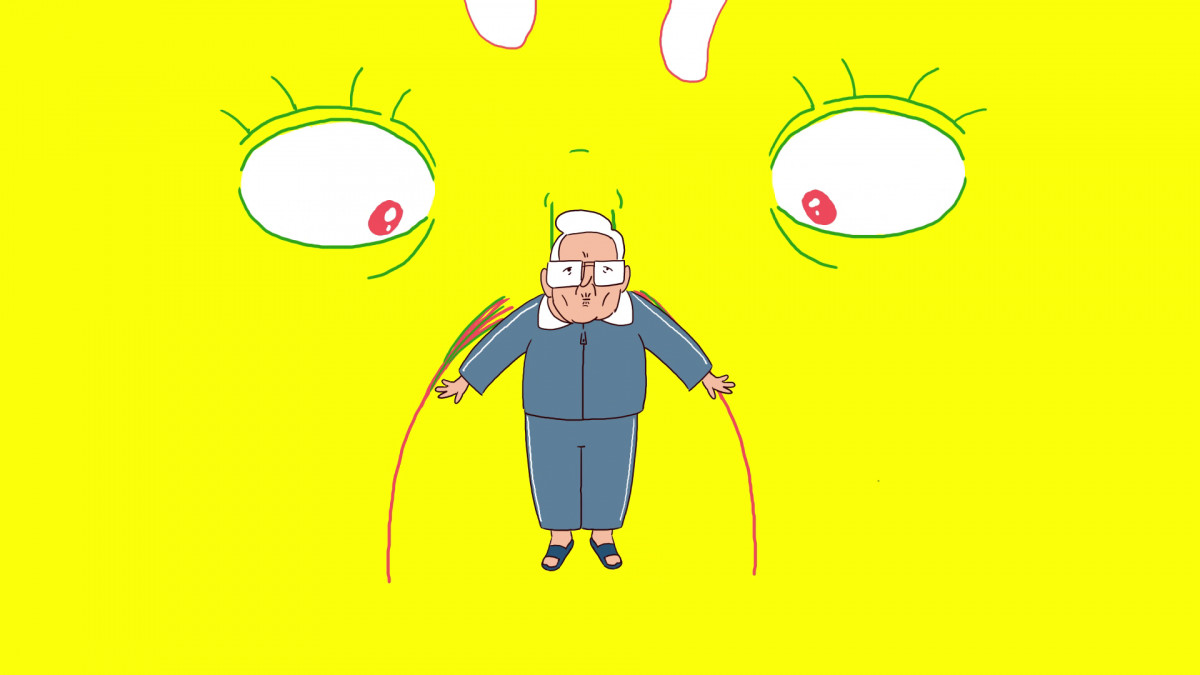 Hand, r. Ho Tsz Wing (Hong Kong, 2021)
Hijack139, r. Joachim Berg, Sondre Johre (Norvegia, 2020)
Homebird, r. Ewa Smyk (Marea Britanie, 2021)
I'm Not Afraid Anymore, r. Eszter Kardos (Ungaria, 2021)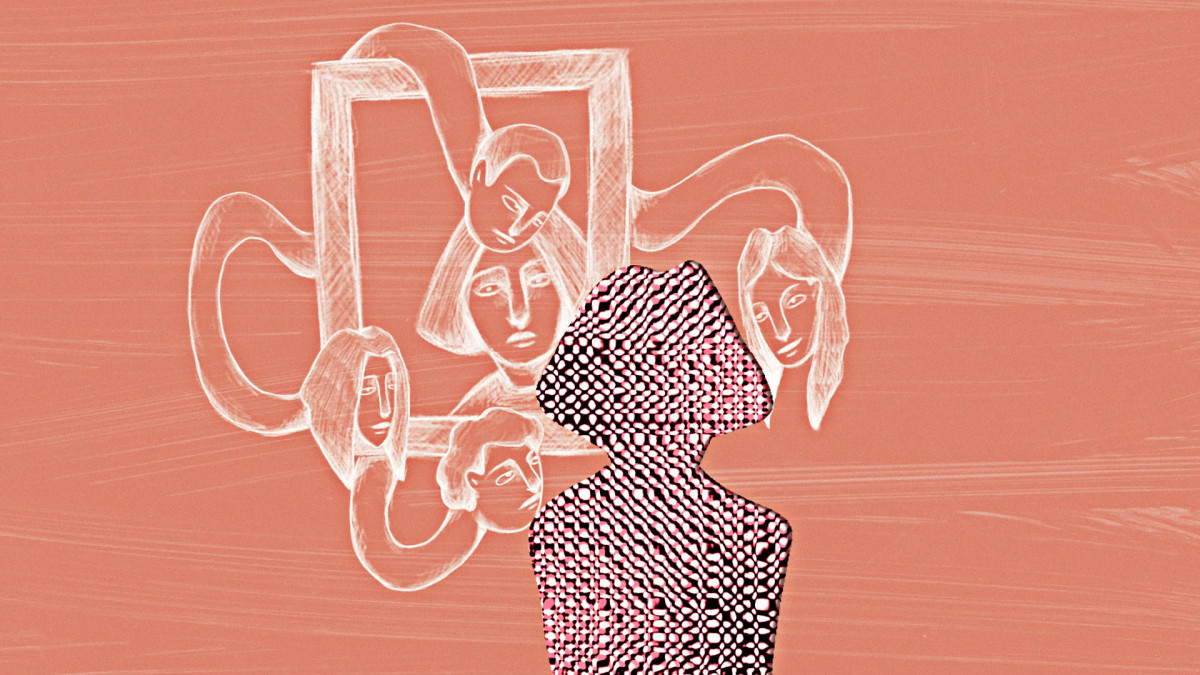 La Bestia, r. Marlijn van Nuenen, Ram Tamez, Alfredo Gerard Kuttikatt (Franța, 2020)
Lunate, r. Klára Fedora Homzová (Slovacia, 2020)
Marcello, r. Karolin Schluttig (Germania, 2020)
My Friend Who Shines in the Night, r. Grégoire De Bernouis, Jawed Boudaoud, Simon Cadilhac, Hélène Ledevin (Franța, 2020)
Once upon a time in Israel, r. Weronika Szyma (Polonia, 2021)
Our Little Pond, r. Namiko Ishidate (Japonia, 2021)
Papa Zaza, r. Geraldine Charpentier (Belgia, 2020)
Reduction, r. Réka Anna Szakály (Ungaria, 2021)
Sisters, r. Andrea Szelesová (Cehia, 2021)
Skeleton of a Moth, r. Emma Kay (Marea Britanie, 2020)
Space, r. Zhong Xian  (Marea Britanie, 2020)
The Edge, r. Geraldine Cammisar, Zaide Kutay (Elveția, 2020)
The Sam Story, r. Richard Noble (Marea Britanie, 2021)
Proiect co-finanțat de Centrul Național al Cinematografiei și Primăria Capitalei prin ARCUB în cadrul Programului București – Oraş deschis 2021. Conţinutul acestui material nu reprezintă în mod necesar poziţia oficială a Primăriei Municipiului București sau ARCUB.